Zhou Dongyu (周冬雨) and Jackson Yee (易烊千玺) have been collecting award after award for their performances in "Better Days" (少年的你) at awards shows around the world. After sweeping 8 out of the 12 awards at the 39th Hong Kong Film Awards, including Best Actress (Zhou Dongyu), Best New Performer (Jackson Yee), Best Director (Derek Tsang), and Best Film, Zhou Dongyu and Jackson Yee were once again awarded at the 35th Hundred Flowers Awards on September 26.
TFBOYS Fans Rejoice After Learning Karry Wang Junkai and Roy Wang Yuan Showed Support for Jackson Yi's Movie, "Better Days"
Jackson Yee and Lay Zhang Defend "We Are Young 2020" Trainees Being Called "Hui Guo Rou"
The movie explores the often overlooked social issues of bullying, peer pressure, and the competitive and cutthroat nature of the gaokao, the Chinese college entrance exam that determines a person's future. Zhou Dongyu's "Chen Nian" often refers to the gaokao as her way out of her current predicament and an end to being bullied, which was more or less caused by her mother's get rich quick money scheme and heavy debt.
TFBOYS Waited for Hours Only to Find Out Their Performance was Abruptly Canceled at the "2019 iQiyi Scream Night"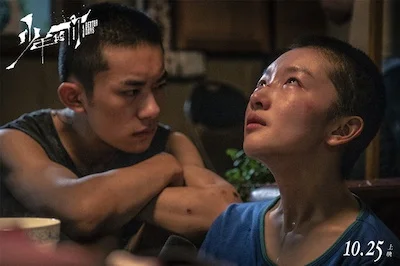 Zhou Dongyu and Xu Kai Rumored to Star in Xianxia Drama, "Ancient Love Poetry"
While Zhou Dongyu is already a very decorated actress with countless accolades, she remained just as humble in her acceptance speech for Best Actress. She said she was very nervous and expressed, "A lot of people say I can only portray high school students, but I am especially gratified today. If the audience likes it, I can also portray an elementary student." She also thanked the director and producers of "Better Days" and everyone who contributed to fighting the pandemic as she felt very anxious during that period.
Youku Sets its Sights on Jay Chou, TFBOYS' Jackson Yee, Takuya Kimura, and BLACKPINK's Lisa to Headline Survival Show, "Asia Super Young"
Jackson Yee Saw Bits of Himself in "Xiao Bei" from "Better Days"
As for Jackson Yee's acceptance speech for Best Newcomer, he said, "Thank you everyone. It was too exciting watching the votes rise like that. I will try my best to create even more roles. Lastly, thank you to everyone from the "Better Days" cast who has helped me. Thank you everyone."
Zhou Dongyu Sparks Dating Rumors with Classmate After Being Spotted Together
TFBOYS Commemorate 6 Year Anniversary of When They Received First Award
While Jackson Yee is already an established idol and superstar debuting at 13 years old in 2013 as a member of TFBOYS, he still keeps a very modest heart when it comes to his acting career. In a back stage interview, Jackson Yee revealed the first day the movie was released, he scrolled through the comments and found one particular interesting comment. He said, "I have a particularly fresh and exciting (comment), that is, 'I am Yiyang Qianxi's movie fan.' The words 'movie fan' didn't really have much relation to me back then. I feel very grateful to see there are viewers who want to watch my movies and my characters."
Lee Kwang-soo Wants to Portray Jackson Yee's "Xiao Bei" from "Better Days"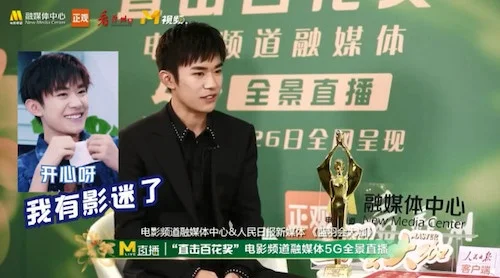 Eason Chan Convinces Daughter How He is Comparable to Idols like Wang Yibo and Jackson Yee
One reporter asked Zhou Dongyu on the possibility of working together again in a separate interview. Zhou Dongyu's response was, "He is a very good actor. Hope to have this opportunity." When it came to Jackson Yee's turn, this reporter asked if Zhou Dongyu has invited him to work together again, he said, "We'd have to look at the scripts again. I really don't know now."