Taiwan held the 56th Golden Bell Awards (第55屆金鐘獎) on September 26, which honors achievements in television. This year's hit series, "Someday or One Day" (想見你), was set to sweep all the major categories at the awards show. The series was nominated in 6 categories:
Fans Upset at Greg Hsu's Ex-Girlfriend for not Deleting Old Pics of Them on Instagram
Greg Hsu and Zhang Ruonan Star in Chinese Remake of Korean Movie, "On Your Wedding Day"
Best Television Series
Program Innovation
Best Director in a Television Series
Best Writing for a Television Series
Best Actress
Best Actor
Greg Hsu on Being Thankful for the 7 Years He was Unknown and Staying True to Himself After Gaining Fame
Greg Hsu Reveals His Ideal Type and His Idea of a Romantic Proposal
The series went home with the following awards: Best Actress, Best Television Series, Program Innovation, and Best Writing for a Television Series. This was Alice Ko's (柯佳嬿) second time winning Best Actress and beating out actress, Cheryl Yang (楊謹華). The first time Alice Ko won was for her role at the 51st Golden Bell Awards in 2016 for her role in "Marry Me, or Not?" (必娶女人).
"Back to Field" Production Crew Address Comments Saying Greg Hsu wasn't Suitable to be on the Show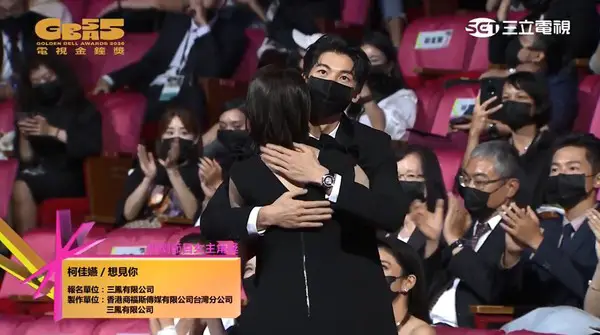 Chen Linong and Zhou Jieqiong Rumored to Star in Chinese Remake of "Someday or One Day", Alice Ko and Patrick Shih React
Alice Ko and Cheryl Yang joked that they should consider each other's schedules the next time they decide to accept a script. However, Alice Ko said the both of them consider performing is personal to each person and there is no winning or losing.
Netizens Can't Get Enough of Greg Hsu and His Series, "Someday or One Day"
When asked if she consoled Greg Hsu (許光漢) on losing out Best Actor to Jack Yao (姚淳耀) for "The Mirror (鏡子森林), Alice Ko said, "He doesn't need consoling. He is very relaxed! In fact, he has a lot of charm among the new generation of actors. His face on the silver screen looks really good." As for Greg Hsu, he said, "I'm just here to fill up the nominee list. Those who got nominated are all my targets."
Alice Ko was also very touched by Greg Hsu coming to the rescue when the media asked Alice Ko about her ex-boyfriend, Wang Po-chieh (王柏傑), presenting the award to her. The two dated in 2008 and broke up in 2010. Alice Ko later dated actor, Kunda Hsieh (謝坤達), in 2012 and got married in 2017.
When the media asked Alice Ko about not having any interactions with Wang Po-chieh, she explained, "I didn't think about that side. My head was quite empty. I didn't even know who to thank. I had no way of being aware of so many things. Then at this moment, Greg Hsu comes to the rescue and starts introducing the series and thanks fans from all over the world for their support. Alice Ko then says, "Wow, first time rescuing me. So touched, so touched!".
Credit: ETtoday, Alice Ko IG