Taiwanese actor, Greg Hsu (許光漢), started getting noticed in 2019 after starring as the villain in the Netflix series, "Nowhere Man". He experienced a huge surge in popularity, especially with Chinese netizens, in Taiwanese series, "Someday or One Day" (想見你). Since then, Greg Hsu has been getting many work opportunities in China like endorsements, series, and variety show appearances. His first appearance on "Happy Camp" was well received when he re-enacted a scene with host, Xie Na.
Fans Upset at Greg Hsu's Ex-Girlfriend for not Deleting Old Pics of Them on Instagram
Netizens Can't Get Enough of Greg Hsu and His Series, "Someday or One Day"
Greg Hsu was recently a guest on variety show, "Back to Field" (向往的生活), with fellow Taiwanese actress, Nana Ouyang (歐陽娜娜). The show focuses on celebrities experiencing the lifestyle in the countryside for a few days. After the episode aired, some netizens felt "Greg Hsu is like me visiting a long distance relative" because he wasn't familiar with the other MCs besides He Jiong (何炅). A lot of netizens left comments saying it was awkward watching the interactions. Some even said it would've been better if they filmed the episode with Greg Hsu and Nana Ouyang separately.
Greg Hsu Reveals His Ideal Type and His Idea of a Romantic Proposal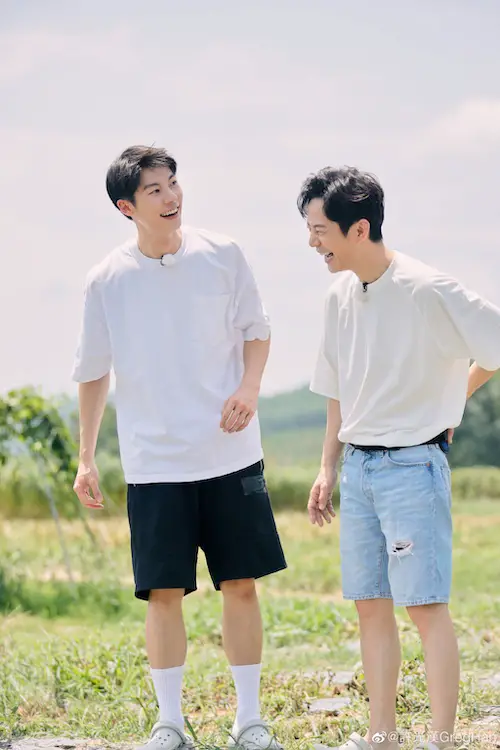 Greg Hsu and Zhang Ruonan Star in Chinese Remake of Korean Movie, "On Your Wedding Day"
Due to the heated debate, the show responded, "The objective of our service is to welcome each new and old friend to the mushroom house. Making all our guests happily come and happily return is a very small, but important thing. Friends who haven't come to the mushroom house before, please don't feel the need to bring rhythm. Xiao Kui (Little Sunflower) treats you to eat noodles."
Chen Linong and Zhou Jieqiong Rumored to Star in Chinese Remake of "Someday or One Day", Alice Ko and Patrick Shih React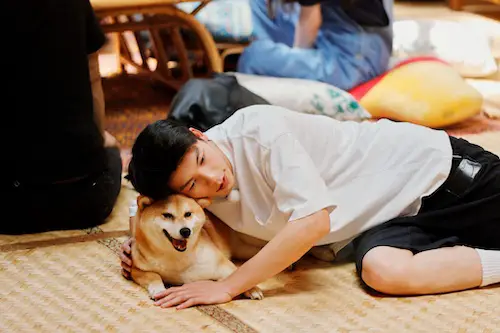 Greg Hsu on Being Thankful for the 7 Years He was Unknown and Staying True to Himself After Gaining Fame
Greg Hsu seemed prepared as he rode to the mushroom home in a scooter like his character from "Someday or One Day".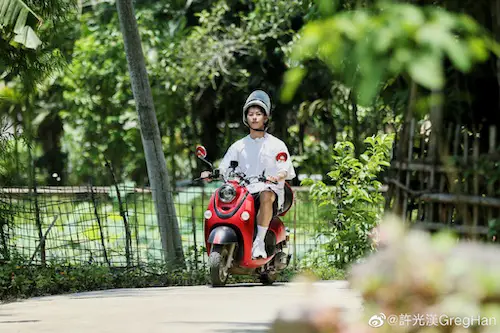 Alice Ko Touched by Greg Hsu Coming to Her Rescue When Asked about Ex-Boyfriend, Wang Po-chieh, Presenting Award to Her
He also gave cast member, Peng Yuchang (彭昱畅), a cassette tape of Wu Bai's "Last Dance" and the exact same walkman and earphones from the series. Peng Yuchang is reportedly a big fan as he was singing Wu Bai's "Last Dance" for several weeks.