You can say C-Pop group, TFBOYS, became an instant sensation when they first debuted. All members have over 70 million followers on Weibo and have a decent international fan base. The three members, Karry Wang Junkai (王俊凯), Roy Wang Yuan (王源), and Jackson Yi (易烊千玺), are not even 21 yet, but all have been in the industry for 6 years now and have gone through a lot.
TFBOYS Waited for Hours Only to Find Out Their Performance was Abruptly Canceled at the "2019 iQiyi Scream Night"
Stranger Forcefully Grabs onto Karry Wang Junkai To Take Pictures
Karry Wang Junkai is originally from Chongqing, but he primarily works in Beijing so he doesn't see his parents often. He debuted at the age of 13 as a member of TFBOYS. He has always had a reputation for being a really polite and mature idol for someone so young. Due to Karry Wang Junkai's popularity, he has been able to provide for his family with his income. His parents opened a bubble tea shop recently and after a few days of opening, they had to temporarily shut down the shop because their machine broke down due to the overwhelming support from the fans. While everything seems smooth, it wasn't always this easy as Karry Wang Junkai had revealed his father's sacrifices for the family before he became a celebrity.
TFBOYS Fans Rejoice After Learning Karry Wang Junkai and Roy Wang Yuan Showed Support for Jackson Yi's Movie, "Better Days"
On a recent episode on the show, "Fashion Master" (时尚大师), he started talking about his father. He revealed when he was young, his father used to be a taxi cab driver during the night shift and would often not see each other. Karry Wang Junkai expressed, "He would leave at 4PM everyday and then come home around 2 or 3 in the morning. I went to school around 6 or 7 in the morning and came home around 4 something. Our times were not aligned. Because he works the night shift, it caused his health to deteriorate. So when I had the capability to financially support the family, I firmly stopped letting my father be a driver."
Jolin Tsai Asks Karry Wang Junkai if it's Okay to Have an "Older Woman-Younger Man" Romance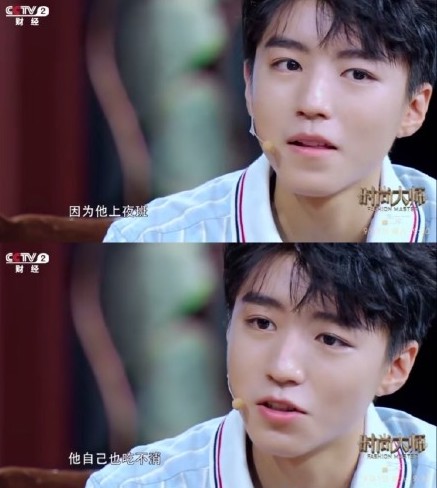 Karry Wang Junkai Gives High EQ Response to Plastic Surgery Rumors
The other guests on the show said Karry Wang Junkai was a filial child for his actions. Karry Wang Junkai also got a little emotional and said, "I see my father and I see his hair has slowly turned white. I have these feelings like my father has really gotten old. So I really want him to have a period where he can relax and go with my mom to spend their time well."
Karry Wang Junkai Implies He's Not Happy Being Mature at a Young Age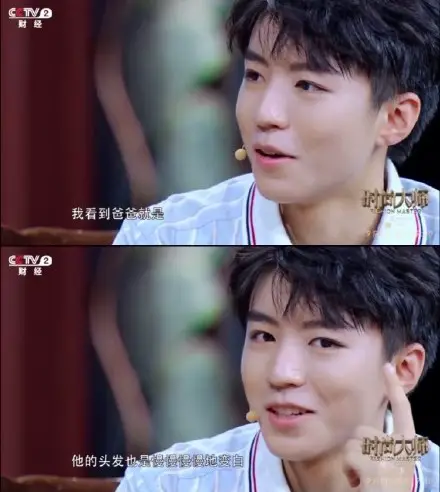 Watch the clip here: https://www.weibo.com/tv/v/I5QdgDtjr?fid=1034:4413922342825650