Cecilia Liu Shishi (刘诗诗) was on a break ever since she announced her pregnancy last year. She gave birth to a baby boy in April. The last series she filmed was 2017's "Lost Love in Times" (醉玲珑). She did have a series air while she was pregnant, "If I Can Love You So" (如果可以这样爱), but this was filmed back in 2015. So when Cecilia Liu Shishi teased she was making a come back in October, fans got really excited. There were even more good news when it was announced yesterday that she is making her comeback to filming since giving birth in a new drama with heart throb actor, Zhu Yilong (朱一龙).
Fan Receives Surprise in the Mail After Zhu Yilong Rejected Initial Request for Autograph
Rumors were already rampant last month that Cecilia Liu Shishi was going to be filming a new modern drama with Zhu Yilong. It wasn't confirmed until yesterday when Cecilia Liu Shishi and Zhu Yilong attended the blessing ceremony with the cast and crew.
Nicky Wu and Cecilia Liu Shishi Welcome a Baby Boy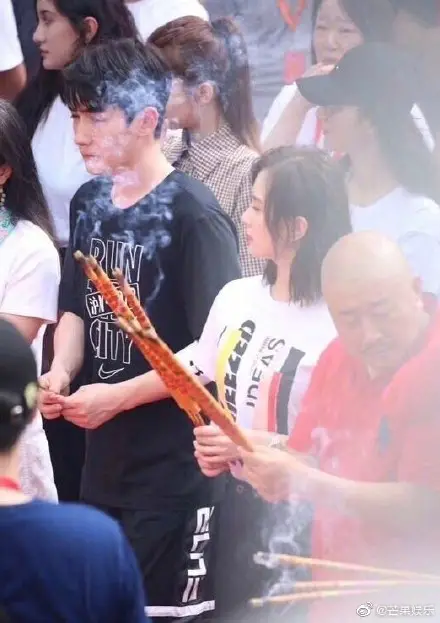 Zhu Yilong Steals the Spotlight in "My True Friend" Debut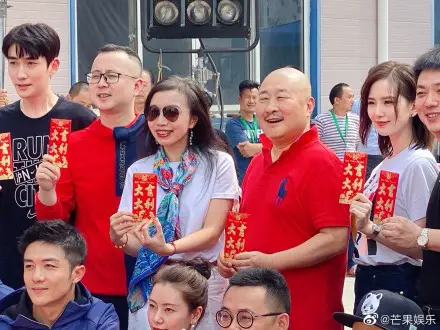 Angelababy Has to Choose Between Allen Deng and Zhu Yilong in "My True Friend"
Character introductions
The series is tentatively called "To Dear Myself" (亲爱的自己). Based on initial character profiles, Cecilia Liu Shishi plays "Li Siyu" (李思雨), someone that is willing to work hard and has a fighting spirit. When she was 12, her mother died. Her father remarried and even though their new family was peaceful and loving, "Li Siyu" still lacked a sense of security during her upbringing. She has an ambitious boyfriend who loves her. She is a sales manager in the electric industry and is willing to fight and go hard at work. She goes through hardships in her career and love life, but remains kind throughout this journey.
Zhu Yilong's Team Denies Dating Rumors with actress, Zhao Yasi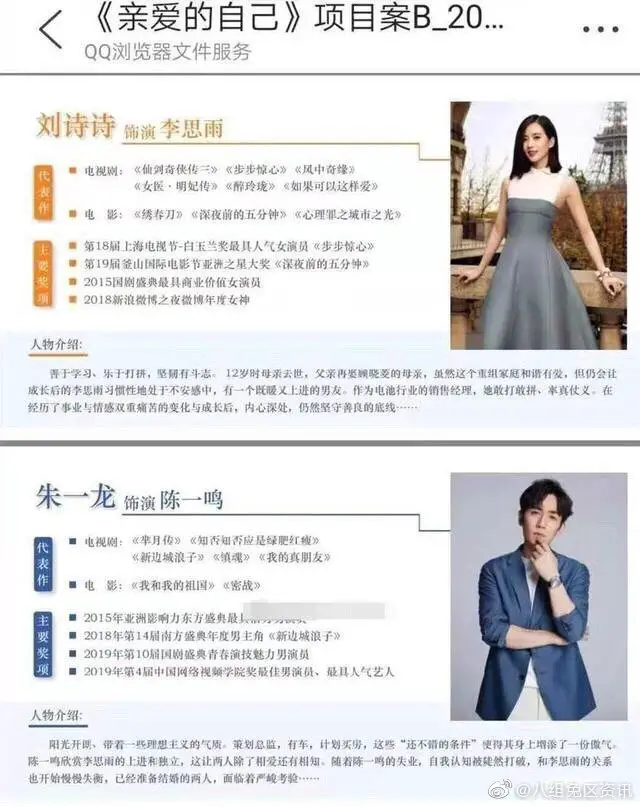 Zhu Yilong's Studio Shuts Down Rumors He's Secretly Married with a Child
Zhu Yilong plays "Chen Yiming" (陈一鸣). He is bright and cheerful. He has dreams. He is a program director who has a car and plans to buy property. "Chen Yiming" admires "Li Siyu's" ambitions and independence. This leads them to become aware and love each other. Because of certain events, "Chen Yiming" becomes unemployed and his self awareness becomes shattered. This causes rifts in his relationship with "Li Siyu." Their relationship gets tested just when they are about to get married.
Are you looking forward to this pairing?