The star studded series, "My True Friend" (我的真朋友) starring Angelababy, Allen Deng (邓伦), and Zhu Yilong (朱一龙), aired its first episode today and fans are already falling in love with Zhu Yilong's character. In the series, Zhu Yilong plays the second male lead, "Jing Ran" (井然), an internationally renowned interior designer based in Italy. He has a cold personality and is a perfectionist. Fans don't seem to mind his cold vibes as his character shot to number 1 on the hot search list on Weibo.
Yu Zheng Praises Zhu Yilong and Xiao Zhan for Being "Yu Zheng-esque" Caliber Actors
Fan Receives Surprise in the Mail After Zhu Yilong Rejected Initial Request for Autograph
His character is a stark contract to Allen Deng's, who is a rebellious wealthy real estate investor. During their first encounter, they already couldn't stand each other. As a rarity among Chinese dramas, Zhu Yilong used his own voice to portray his character. He even recited the Italian lines himself. Fans are mesmerized by his deep voice speaking a foreign language along with his deep and cold stares. Netizens are leaving comments such as: "He is the design of a husband in my heart.", "Too handsome, I feel like I'm going crazy.", I'm down with Jing Ran the designer! How can there be such a gentle person? Totally immersed into his eyes."
Cecilia Liu Shishi Makes Comeback in New Series with Zhu Yilong
Zhu Yilong, who is 31 this year, got his big break in the web series, "Guardian" (镇魂) portraying "Shen Wei" (沈巍). His popularity was catapulted further after starring as the second male lead, "Qi Heng" in the series, "The Story of Minglan" (知否?知否?应是绿肥红瘦), starring William Feng Shaofeng and Zanilia Zhao Liying.
Angelababy Has to Choose Between Allen Deng and Zhu Yilong in "My True Friend"
Will Zhu Yilong prove to be more popular than first male lead, Allen Deng?
Allen Deng Surprises Fans in Bathrobe While Filming Variety Show, "Great Escape"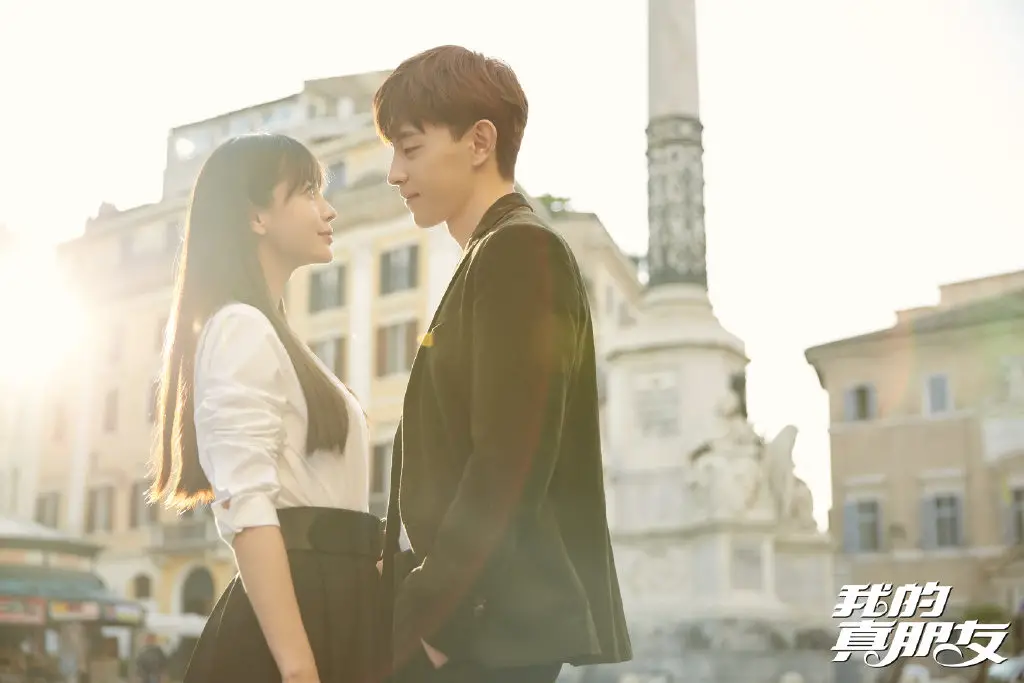 Angelababy Accused of Being a Diva
Watch the first episode below:
Zhu Yilong's Team Denies Dating Rumors with actress, Zhao Yasi
Credit: ETtoday.net, Weibo (1, 2, 3)