Chinese actor, Allen Deng (邓伦) was in Hunan on March 2nd filming a new variety show called "Great Escape" (密室大逃脱). He was seen wearing a white bathrobe while locked in a room decorated with a retro and vintage vibe. Fans were able to see Allen Deng through a clear glass window. However, none of the fans helped him escape the room. Some female fans even told him, "We're not here to help you find clues. We just want to see you." Allen Deng laughed upon hearing them say that. At the same time, there were some male fans who also screamed, "I'll come rescue you.", but the female fans quickly stopped them.
Allen Deng's Old Instagram Account and Ex-Girlfriend Revealed
Viewer Fractures Ribs After Watching Allen Deng Dress Up as a Woman in "Mr. Fighting"
The show's concept seems to be similar to "Escape Room." The first taping just ended yesterday and filming is said to last four months. Aside from Allen Deng, he is joined by other cast members such as – Chinese actress, Yang Mi (杨幂), Chinese actor, Wei Daxun (魏大勋), Taiwanese comedian and actress, Evonne Hsieh (謝依霖), Nine Percent and NEX7 member, Justin (黃明昊), and athlete, Zhang Guowei (张国伟). It looks to be a very well-rounded cast as there is someone to cover all types of demographics. The show will hopefully provide a lot of laughter and enjoyment to the viewers.
Netizens Have Mixed Reactions Over the Allen Deng and Yang Mi "CP" in "Great Escape"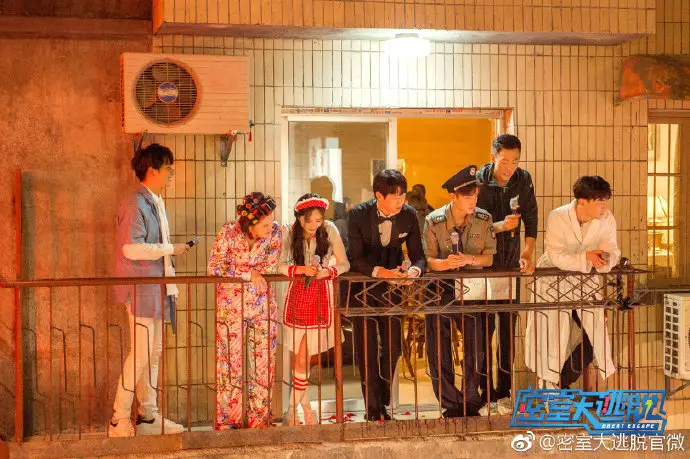 Yang Mi and Allen Deng Embrace Upon Reuniting for "Great Escape" Season 2
Mango TV has already released some BTS clips of the show:
Yang Mi and Vin Zhang Binbin to Star in New Series, "Storm Eye"
Credit: ETtoday.net, Great Escape Weibo