Faye Wong's (王菲) 13 year old daughter, Li Yan (李嫣), with actor, Li Yapeng (李亚鹏), has always been the subject of media and public scrutiny. Last year, she started getting noticed for her lavish spending habits and shopping trips and was accused of flaunting her parents' money.
Faye Wong's Daughter, Li Yan, Flaunting Wealth Like a Hypebeast at Boarding School
Li Yan is currently attending the College Alpin International Beau Soleil, a boarding school in Switzerland. She has constantly uploaded pictures of her new lifestyle there. She recently made headlines when she photoshopped the Gucci logo on her sneakers on a post, seemingly to avoid criticism from the public. Li Yan is in the news again when she posted this picture on her private Instagram account that led to netizens immediately think she went partying at a nightclub.
Netizens Envious of Faye Wong's Daughter Flaunting Parents' Wealth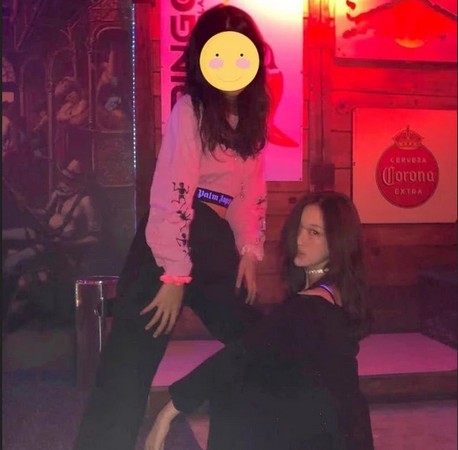 Faye Wong's Ex-Husband, Li Yapeng, Rumored to be in New Relationship with Model Actress
Due to the heated debate, Li Yan addressed the controversy through a series of IG stories. She said, "It was just a school party. What does this have to do with anything? The school organized a charity party and it turns into a night club?" Li Yan knocks down the debate and clarifies she wasn't at a nightclub, since she is only 13 years old.
Many netizens showed their support for her saying, "Even if she did go, so what? Netizens are overly concerned.", "You are controlling whether someone goes or not. Her legs are not on your body.", "She's not even a celebrity, just a celebrity's child. Give her some privacy."