Faye Wong and actor, Li Yapeng (李亚鹏), amicably divorced in 2013 after 8 years of marriage. The couple share a 14 year old daughter, Li Yan. Since then, Faye Wong has reunited with ex-boyfriend, Nicholas Tse.
Faye Wong's Daughter, Li Yan, Flaunting Wealth Like a Hypebeast at Boarding School
Netizens Envious of Faye Wong's Daughter Flaunting Parents' Wealth
Li Yapeng has been rumored with a few girlfriends. In 2018, he was rumored with actress, Xu Qing (許晴). Last May, he was seen holding hands with jazz singer, Susie Wu, who is 16 years his junior. He confirmed the relationship, but also denied the rumors circulating around her wealth.
Faye Wong's 13 Year Old Daughter, Li Yan, Denies Going to a Nightclub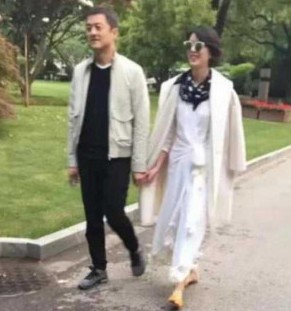 On November 21, a video was circulating of Li Yapeng dancing with a woman of the Yi ethnic minority group in Sichuan. Dating rumors were circulating between Li Yapeng and the girl as they were seen holding hands and the girl was seen giving a peck on Li Yapeng's cheek. At one point, Li Yapeng is heard saying, "She is actually not like this originally. As our original intention is to be together…It's because of you guys, she is very shy. That's why she won't let me talk."
The girl is revealed to be Haiha Jinxi(海哈金喜) and is 30 years old, 19 years Li Yapeng's junior. She is currently a model and an actress. She is revealed to be fellow actor, Wei Daxun's classmate. Haiha Jinxi won the Chinese Division title and Miss Photogenic award at the 2006 Miss Tourism World pageant. She was also crowned the champion in the model segment at the Chinese Division finale for the Miss World pageant. She has also had parts in some movies.
It's reported Li Yapeng and Haiha Jinxi have already met each other's parents. When Sina Entertainment reached out to Li Yapeng's camp about the rumors, they responded, "Not clear about the artist's personal matters."