Chinese diva, Faye Wong's (王菲) daughter, Li Yan (李嫣), with actor, Li Yapeng (李亚鹏), is currently attending the Collège Alpin Beau Soleil boarding school in Switzerland. The tuition is reportedly over $108,000 USD a year. However, that doesn't seem to be a problem for Li Yan's parents. Even though Li Yan is only 13 years old, she is often flaunting her parents' wealth on social media, all decked out in name brands.
Faye Wong's 13 Year Old Daughter, Li Yan, Denies Going to a Nightclub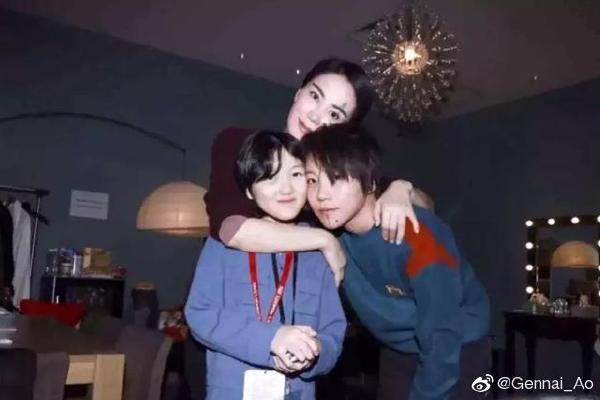 Netizens Envious of Faye Wong's Daughter Flaunting Parents' Wealth
Faye Wong and Zhou Xun Finally Reunited on Same Stage for Chinese Variety Show "PhantaCity"
Li Yan seems to have gotten acclimated to her surroundings. She has been posting about her new life in Switzerland on Instagram. In a recent photo with her classmates, netizens noticed she was all decked out in name brands from head to toe. They identified she was wearing an OFF-WHITE sweatshirt plus the bag she was carrying, amounted to $11,600 USD. As for her sneakers, it seemed she had photoshopped the logo, but netizens were able to identify it as the Rhyton Gucci logo leather sneaker, which retails for $890 USD.
Security Guard Films Nicholas Tse Changing and Exposes His Matching Tramp Stamp with Faye Wong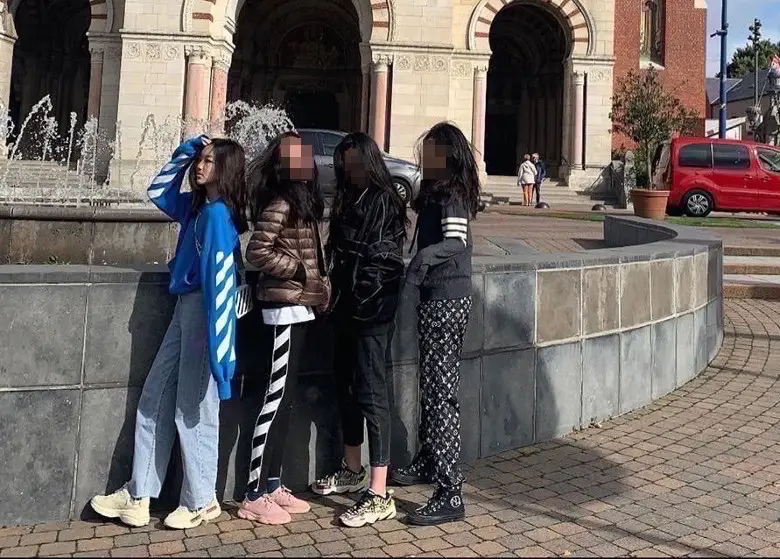 Faye Wong's Ex-Husband, Li Yapeng, Rumored to be in New Relationship with Model Actress
Netizens suspect she photoshopped the logo to avoid people saying she is flaunting her parents' wealth. This is different from her past behavior, where she would often show her shopping hauls and matching luxury outfits with her friends. It seems she wants to slowly veer off from the nickname her friends gave her, "Li Ten Thousand".