Chinese series, "Le Coup de Foudre "(我只喜欢你), was a hit mainly due to the chemistry of the two leads, Zhang Yujian (张雨剑) and Wu Qian (吴倩). Many fans wished the two of them would be together after watching their sweet interactions during filming. It seems this "reel" CP might be turning into a "real" CP after the two were allegedly spotted at the airport with Wu Qian's parents.
EXO's Sehun and Janice Wu Qian's Movie, "CATMAN", Finally Gets Release Date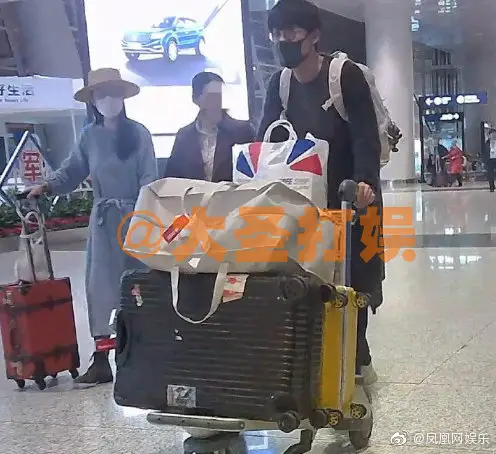 Zhang Yujian Admits to Having a Daughter with Janice Wu Qian
Chinese paparazzi recently followed Zhang Yujian and Wu Qian all the way to the airport and spotted them picking up her parents. The four of them were seen returning home together.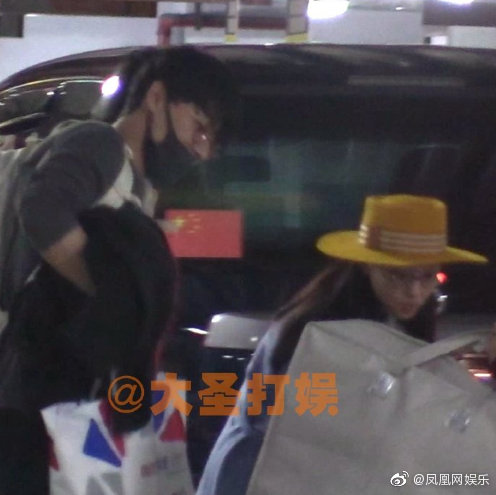 Zhang Yujian and Janice Wu Qian Spotted on Family Outing with Baby Daughter
There was another day where Chinese paparazzi claim they spotted them hugging each other at their hotel's lobby after completing filming for the day. There are pictures showing Zhang Yujian patting Wu Qian's head and doing other intimate gesture, spurring on dating rumors.
This is not the first time they were spotted together. Back in September, netizens uploaded pictures of Zhang Yujian and Wu Qian, claiming they were holding hands and going on a date. However, Wu Qian's team clarified they were just friends. At the moment, neither party have addressed the dating rumors.