Here we go again with unrealistic body image standards in the entertainment industry. Jelly Lin (林允) was criticized for her body in her now-defunct Calvin Klein ad campaign back in August. Three months later, her body became the topic of discussion again. She was at the BAZAAR Celebrity Charity Event on November 16 and suddenly, the topic "Jelly Lin Got Fat" started trending at the top on Weibo.
Song Weilong and Jelly Lin Refute Rumors They are Getting Back Together
This was the picture that got netizens discussing about her supposed weight gain. Even though Jelly Lin was still at the event, she noticed her name trending on Weibo and immediately used her alternate Weibo account to respond to the comments.
Netizens Criticize Jelly Lin's Body in New Underwear Ad Campaign
Jelly Lin's Studio Denies Dating Rumors with Connor Leong
She wrote, "That is not fat, it's called baby fat!". That wasn't enough as 15 minutes later, Jelly Lin posted a gif of her from the red carpet at the event and said, "Seeing my healthy self, I express I am very happy." A netizen left a comment saying she seems to look better after gaining weight than compared to before. Jelly Lin reposted the comment and said, "I think so too."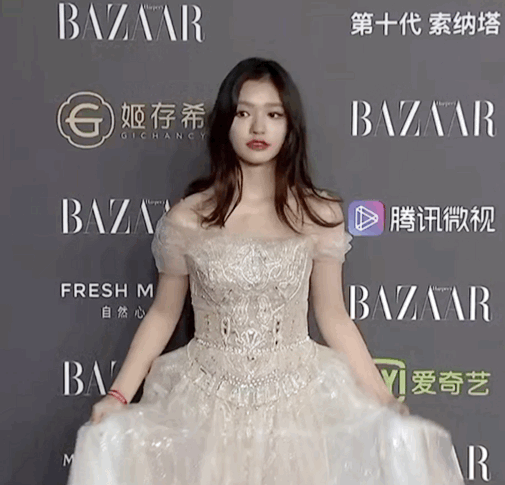 Thankfully, there were a lot of netizens and fans who left supportive comments saying, "Really not fat, just right.", "Being healthy is most important.", "This is considered fat?!", "Really not fat.", "I think you look really good right now. Do you have to be skinny until your bones are showing to be considered good looking?"