Chinese actress, Jelly Lin (林允), blew up after starring in Stephen Chow's movie, "The Mermaid (美人鱼). She went on to film movies, series, variety shows, and endorsements. Jelly Lin recently became the Asia region spokesperson for Calvin Klein underwear. Her underwear ad campaign recently came out and netizens weren't impressed.
Jelly Lin Embraces Her Body and Not Bothered by Comments about Her "Weight Gain"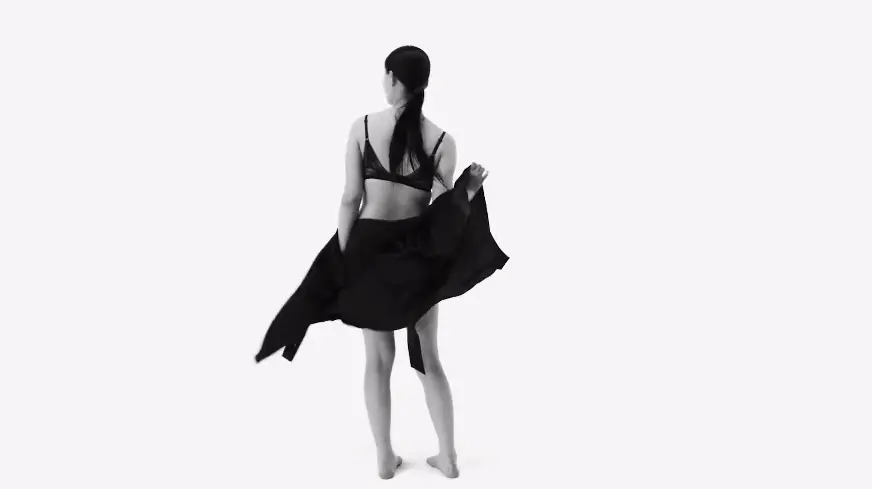 Song Weilong and Jelly Lin Refute Rumors They are Getting Back Together
Calvin Klein released a video compilation of all its spokespersons yesterday. Jelly Lin only had a few seconds of screen time combined and none showed a full frontal view of her body. Even then, netizens noticed her body wasn't exactly "up to par" with the other spokespersons, namely supermodels, Naomi Campbell and Bella Hadid. The topic of "Jelly Lin's body" even started trending on Weibo.
Song Weilong Gave His First On-Screen Kiss to Vivian Sung
Jelly Lin's Studio Denies Dating Rumors with Connor Leong
Netizens compared the short instance she appeared in the video against her still photos and many netizens felt the difference was big. Netizens were pretty ruthless leaving comments such as: "As a regional spokesperson, don't you need to maintain your body a bit?", "Where does she get the confidence to accept an underwear commercial?", "Tiger back, bear waist, a bit fat.", "Those legs are really short.", "Does this brand not know how to choose spokespersons?", "She looks stocky.", "Not fat, just that she didn't work out, so there's no dimension to her body."
Song Weilong and Vivian Sung Promise not to Break Up After Graduation in "Love the Way You Are"
Credit: Weibo (1, 2), ETtoday.net, Jelly Lin IG