It was Chinese Valentine's Day on August 7. It was a relatively calm day as there were no announcements of new couples dating or celebrities getting married. However, there was a rumor circulating around that a former couple got back together. According to some netizens, they claimed Song Weilong (宋威龙) and Jelly Lin (林允) were spending Chinese Valentine's Day in Japan together, seemingly getting back together. Jelly Lin and Song Weilong started dating after filming the series, "Beautiful Reborn Flower" (彼岸花). However, they announced their break up and went back to being friends in 2017.
Jing Boran and Song Weilong Reportedly Start Filming for BL Novel Adaptation, "The Society of Four Leaves"
Song Weilong Rumored to be in New Relationship with Model, Zhao Jiali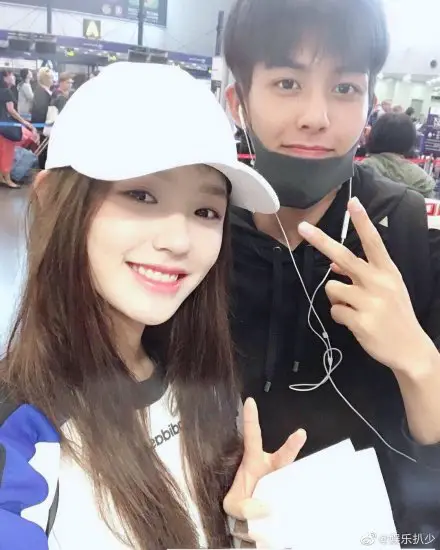 Jelly Lin Embraces Her Body and Not Bothered by Comments about Her "Weight Gain"
Song Weilong had posted "Happy Chinese Valentine's Day" with a piggy emoji on his Weibo that day and also revealed his location was in Tokyo. However, he deleted the post and re-posted the same caption including the piggy emoji, but without the geotagging.
Song Weilong Asked if He is Dating Victoria Song in Real Life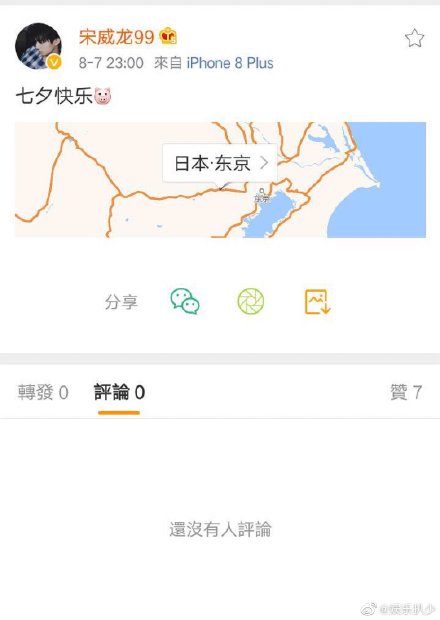 11 Trivia Facts about Song Weilong
On Jelly Lin's alias account, her bio reads: "Piggy girl's beauty diary." On Jelly Lin's primary Weibo account, she posted, "I hear everyone is celebrating the holiday. It's not important, I am still working today + working. Wishing myself a pleasant working day." However, netizens discovered Jelly Lin didn't have work that day. In fact, two days prior to her post, netizens discovered Jelly Lin also went to Japan.
Jelly Lin's Studio Denies Dating Rumors with Connor Leong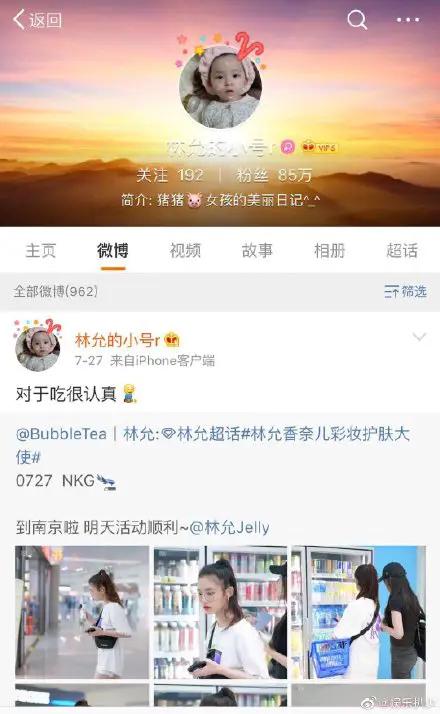 Song Weilong Couldn't Hold Back from Crying in Certain Scenes in "Go Ahead"
Song Weilong's company responded to the rumors today saying: "Regarding the romance reconciliation rumors surrounding my company's artist, Song Weilong, they are not true." Jelly Lin's staff member also refuted the rumors saying: "Fake news, hope everybody won't believe in erroneous information."
Credit: Sina Ent, Weibo, Jelly Lin IG, Song Weilong IG