Chinese drama, "Go Ahead" (以家人之名), is currently airing with a lot of critical acclaim. The storyline revolves around three youngsters who aren't blood-related but grew up together, and treat each other like family. The two older brothers, "Ling Xiao" and "He Ziqiu", end up falling for their "meimei" (younger sister), "Li Jianjian", which complicates things when they both take turns expressing their feelings to her.
Song Weilong Asked if He is Dating Victoria Song in Real Life
Song Weilong (宋威龙) portrays eldest brother, "Ling Xiao", and is actually younger (born in 1999) than his costars, Tan Songyun (b. 1990) and Zhang Xincheng (b. 1995), in real life. Song Weilong already received a lot of praise earlier this year portraying "Yuan Song", the young interior designer who was head over heels over his boss, in "Find Yourself". As it turns out, the director and screenwriter from "Find Yourself" also worked on "Go Ahead". In a recent interview talking about "Go Ahead", Song Weilong expressed the two characters are very different.
Song Weilong Rumored to be in New Relationship with Model, Zhao Jiali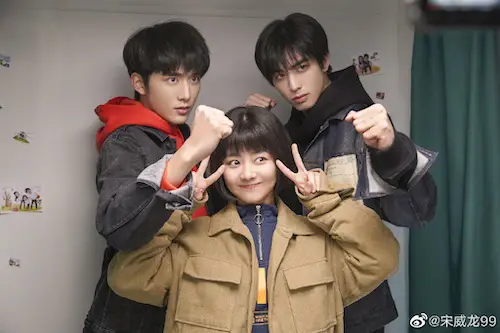 Jing Boran and Song Weilong Reportedly Start Filming for BL Novel Adaptation, "The Society of Four Leaves"
When talking about "Ling Xiao", Song Weilong revealed he fell in love with the character when he first read the script. He repeatedly used "心疼" (xīnténg), which can mean "to feel sorry", to describe his feelings toward the character. Song Weilong expressed, "Ling Xiao" and my inner feelings are quite similar, but his pain is much greater. I can feel I've improved in my performance. As for some emotional experiences, like pain, departing scenes, I feel even deeper and even more engaged."
Song Weilong and Jelly Lin Refute Rumors They are Getting Back Together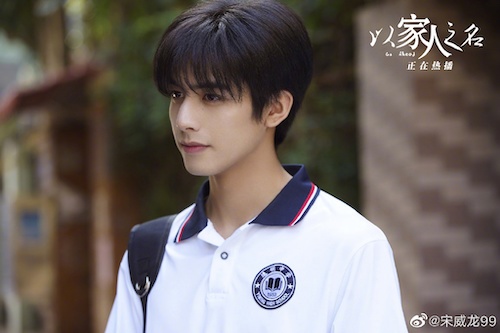 11 Trivia Facts about Song Weilong
When talking about some of the painful and suffering enduring scenes, Song Weilong responded, "There were some scenes where crying wasn't needed, but I really couldn't hold it in." Song Weilong once mentioned in an interview when he was 18 that whenever he ran into situations, he would cry thinking about when he was a child. On how he rates his performance in the series, Song Weilong said, "I've done my best. I think I understand "Ling Xiao", especially compared to other characters, I have an even clearer understanding." Song Weilong also divulged that he likes this phrase a lot, "I am the master of my own destiny."
Seven Tan Songyun Addresses Controversy over Familial Love Turning into Romance in "Go Ahead"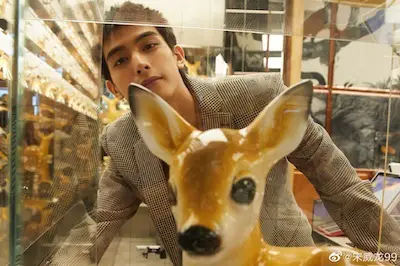 5 Things about Steven Zhang Xincheng That Makes You Want to Stan Him
As for the similarities between himself and "Ling Xiao", he responded, "I am also someone who tends to think a lot, lack a sense of security, but also want to put myself out there."