Chinese drama, "Go Ahead" (以家人之名), which stars Seven Tan Songyun (谭松韵), Song Weilong (宋威龙), and Zhang Xincheng (张新成), has been a huge hit since the series aired. There are trending topics about the series and its characters practically everyday. The series talks about three non-blood related siblings who grew up together as a family with two fathers. The two older brothers end up falling for their younger sister and complicates things when they confess their feelings to her as adults.
Song Weilong Couldn't Hold Back from Crying in Certain Scenes in "Go Ahead"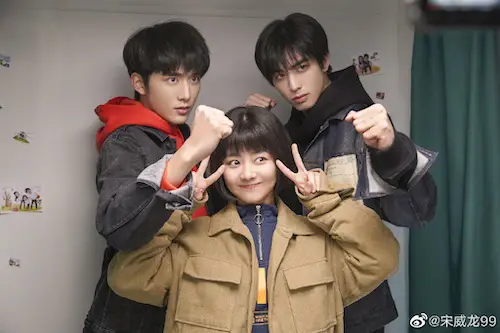 Song Weilong Asked if He is Dating Victoria Song in Real Life
Viewers often use the words "authentic, fresh, and warm" to describe the series. However, there has been some debate among viewers about the sibling relations transitioning into romantic feelings. Seven Tan, who stars as "Li Jianjian", the younger sister of the family, recently did an interview and talked about this controversy. She expressed, "First of all, these family members don't have any blood relations. So after turning into lovers, starting from when they become lovers and then retreating, and then becoming family again, this is also what we want this drama to say, that is, as long as we cherish each other, care for each other, even if there is no blood relations, you could also become one family."
Song Weilong Rumored to be in New Relationship with Model, Zhao Jiali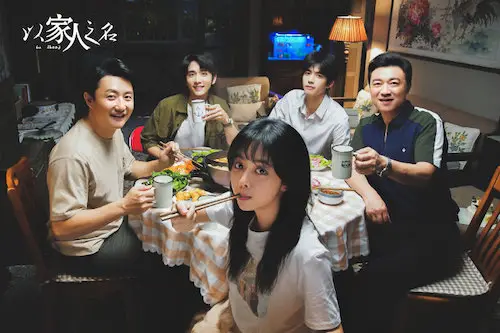 Hit and Run Driver in Seven Tan Songyun's Mother's Case Gets Sentenced
When talking about her two older brothers intervening with "Li Jianjian's" relationships and whether there is a "safe distance" between the family members, Seven Tan expressed that if she was a viewer, she'd think that managing it a bit is a form of showing love. To "Li Jianjian", her heart knot has not been resolved yet due to the 9 year absence of her brothers. As for them interfering in her love life, there would be some feelings of "who do you think you are". If they continued living together just like when they were young, then there wouldn't be the so called "safe distance". She also expressed that in "Li Jianjian's" heart, both her brothers are of equal importance.
Zheng Shuang Shares Her Views on Marriage with Zhang Xincheng and Chen Zheyuan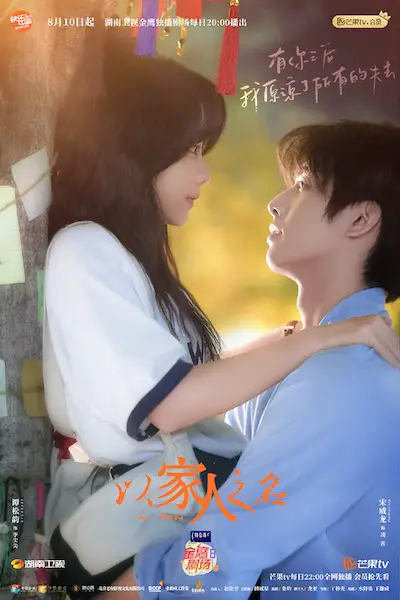 Seven Tan Songyun Speaks at First Trial for Drunk Hit and Run Driver that Killed Her Mother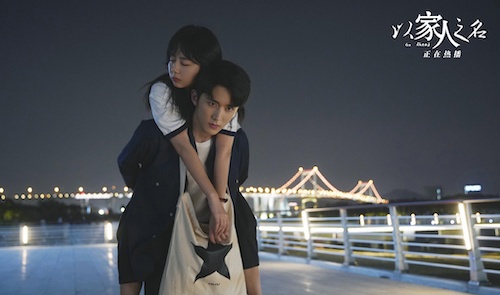 Song Weilong and Jelly Lin Refute Rumors They are Getting Back Together
As for "Li Jianjian's" outburst on the dinner table, Seven Tan expressed, "I think this is quite good to let her vent or else she would always be pretending to show her emotions in front of her brothers and is also at a loss. They would never be able to resolve their problems this way."
5 Things about Steven Zhang Xincheng That Makes You Want to Stan Him
On the viewers liking the dynamics of the relationship of the family of five in and outside of the series, Seven Tan said, "When the five of us are together, there is a sense of empathy. Everyone's way of interacting is also very much like it is in the series, it's like a child coming out of the house."
Jing Boran and Song Weilong Reportedly Start Filming for BL Novel Adaptation, "The Society of Four Leaves"