Chinese actor, Steven Zhang Xincheng (张新成), is a rising star with hit series, "My Huckleberry Friends" (你好,旧时光) and "Skate Into Love" (冰糖炖雪梨), under his belt. He is gaining a lot of attention and acclaim for his role as "He Ziqiu" in the currently airing series, "Go Ahead" (以家人之名). While Steven Zhang is no newcomer, there are some things about him that might surprise you.
Song Weilong Couldn't Hold Back from Crying in Certain Scenes in "Go Ahead"
Ace Student
In 2014, he took his college entrance exam and scored first place with 560 points in the four prestigious performance arts schools: Beijing Film Academy, Shanghai Theatre Academy, The Central Academy of Drama, and the Military and Cultural Institute of National Defense University, People's Liberation Army. In the end, he chose to major in Musical Theatre at The Central Academy of Drama.
Seven Tan Songyun Addresses Controversy over Familial Love Turning into Romance in "Go Ahead"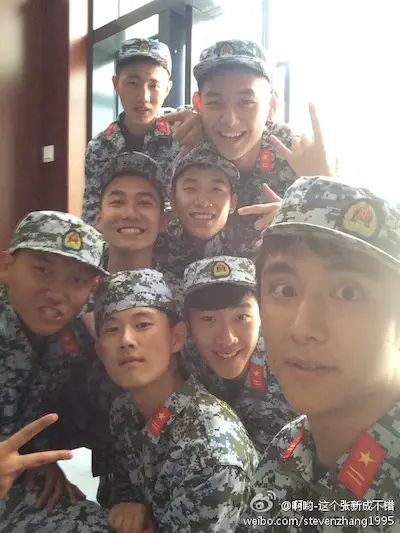 Zheng Shuang Shares Her Views on Marriage with Zhang Xincheng and Chen Zheyuan
Invested in "Go Ahead"
At 25 years of age, he has already invested in his own production. As it turns out, Steven Zhang's studio is one of the production companies/presenters of "Go Ahead". His role is actually credited as a "special guest appearance" in the credits.
Seven Tan Songyun Speaks at First Trial for Drunk Hit and Run Driver that Killed Her Mother
Hit and Run Driver in Seven Tan Songyun's Mother's Case Gets Sentenced
Convinced Tan Songyun to Take "Li Jianjian" Role
Seven Tan Songyun (谭松韵) reportedly didn't want to take on "Li Jianjian" because she had reservations about portraying a 16 year old. She supposedly said at an event that she really liked the character, but seeing that she had to be Song Weilong (宋威龙) and Steven Zhang's younger sister, she felt a lot of pressure. So in the beginning, she put forth several harsh conditions hoping the production crew would reject her. However, the director of the series was very earnest and continued to persuade her. They even got Steven Zhang calling her and he said he really wanted to collaborate with her. She mentioned that Steven Zhang ended up treating her to hotpot on the film set everyday.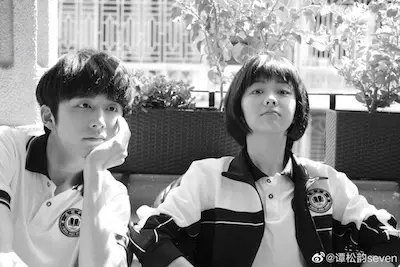 Qualities He Looks for in a Partner
When it comes to his ideal partner, Steven Zhang doesn't have a long list of requirements. He has mentioned on previous occasions that his only requirement is that she's a girl. He was once asked what type of girls would attract him. He said, "I think as long as she's a girl, I'd be attracted." When the interviewer makes fun of him for having "low" standards, he said, "If she took the initiative to greet me, I'd be attracted." On whether his criteria has changed since he debuted, he said, "No, still just girls." In an older interview, when asked what qualities of the opposite sex attracts him, he said, "Just that they're the opposite sex".
Musically Talented
Since he was young, Steven Zhang has studied music, dance, piano, guitar, and music composition. He played a musician and conductor in "Symphony's Romance" where he was able to show off his piano virtuoso skills. He also speaks fluent English. He has spoken English in various series, including the English trailer for "Skate Into Love".