Back in October 2017, Luhan (鹿晗) did something most idols or celebrities would be reluctant to do especially during the height of his career, which was to go public with his relationship with Guan Xiaotong (关晓彤). Even til this day, Luhan's relationship with actress girlfriend, Guan Xiaotong, is met with opposition. A netizen even checked in daily on when they would break up starting from the day they announced their relationship. It was only recently that this person decided to stop tracking it altogether.
Netizen Finally Gives Up Tracking When Luhan and Guan Xiaotong Will Break Up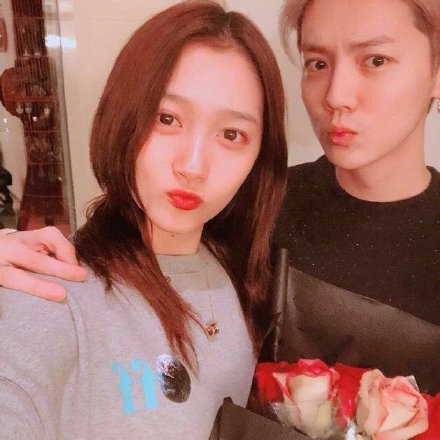 Guan Xiaotong Side-Eyes Director When He Teases Luhan
Luhan's former celebrity manager, Alicia Yang (杨天真), talked about her opposition to celebrities going public with their relationships in a recent interview. She expressed: "He was only thinking about wanting to date openly. He was not thinking about it from a PR strategic perspective. It was a personal choice. I actually oppose to all relationships going public. It has nothing to do with him being Luhan or not. I believe the public will want to participate in all your relationships. This is not good for this relationship." If the artist still chooses to go public, Alicia Yang said, "The things I have to do is to ensure how to make this public reveal even more reasonable and allow this reveal to be manageable within your reach."
Netizens Mistake "CHUANG 2020" Trainee, Sun Ruyun, for Luhan's Girlfriend, Guan Xiaotong
Luhan Responds to Criticisms about His Appearance in Series, "Cross Fire"
When Luhan announced his relationship, it was during the National Day public holiday. Alicia Yang revealed that her company was getting prepared to reveal the news and monitoring the comments. She said they were most afraid of seeing news about fans committing suicide. Indeed, there was such a news being reported and the company had called the police, but it was later found out to be fake news.
Kitty Zhang Jokes about Having Bad Taste in Men and Only Attracting Scummy Men Because of Her Looks
This interview of Alicia Yang started trending and it caught the attention of actress, Kitty Zhang (张雨绮). She shared her thoughts about the situation and expressed, "Isn't dating all about wanting to be happy? If you don't kiss me under the sunlight, then why would I want to live with you through sickness and in health, until we grow old? Some friends just do things nicely." and tagged Luhan.
Luhan Sacrificed His Health while Filming "Cross Fire"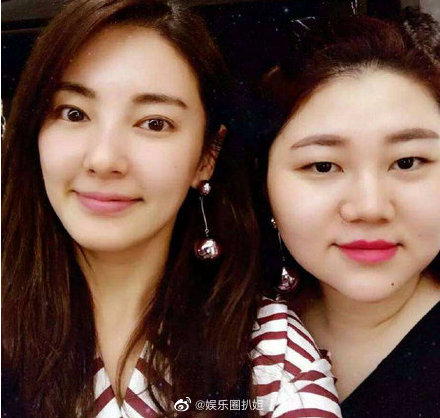 Kitty Zhang Reacts to Netizen Saying She Looks Like Dilraba
While this would seem like a nice gesture from Kitty Zhang, many netizens felt Luhan was being dragged by Kitty Zhang and Alicia Yang. Top comments from netizens include:
"Is Luhan some sort of tool?"
"Luhan, hurry up and run"
"If you want to yell at Yang Tianzhen (Alicia Yang), then directly tag her. What is the point of dragging Luhan? Luhan is too sad!"
"What does this have to do with her?"
"Luhan promised his fans he would reveal he was dating. What is this woman doing? Want Luhan to lie to his fans? Cheat more of his fans money for herself? When Luhan was yelled at and hated on til he trended, she didn't do anything. Now she comes out and tries to gain exposure. Luhan depended on the good worth of mouth from "Cross Fire" to get through this year. It was all on his own. The collaboration already ended three years ago. Alicia Yang, please let go of Luhan. Don't try to flex on other people's private matters!"