Aside from being a "Stephen Chow Muse", Chinese actress, Kitty Zhang (张雨绮), has been known in the news in recent years for her complicated love life. Her marriage with her latest ex-husband, Yuan Bayuan (袁巴元), was quite contentious as it involved a domestic violence case, public custody battle, cheating accusations, and financial problems. Kitty Zhang is a cast member on the variety show, "ROCK & ROAST S3" (脱口秀大会3). On Episode 2, she decided to crack jokes about her love life as her opening.
Kitty Zhang Reacts to Netizen Saying She Looks Like Dilraba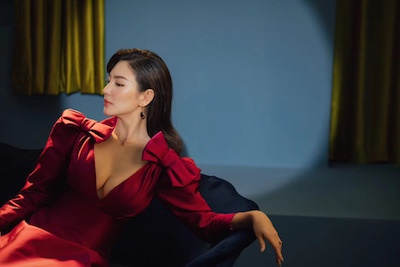 Kitty Zhang Shuts Down Plastic Surgery Rumors with Simple Response
As part of her act, Kitty Zhang mentioned she is open now when talking about her love life. She mentioned, "Foreigner friends often joke with me. If you don't divorce three times, you can't join Hollywood. I don't worry at all about my marriage now. I am more worried about Hollywood. I am even more worried I will soon join Hollywood."
Kitty Zhang's Dating History, Kitty Zhang: I Have Poor Taste in Men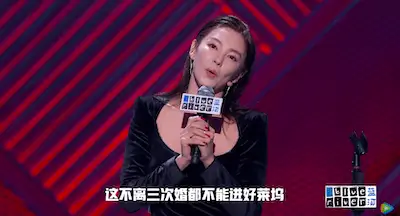 Kitty Zhang Shows Support for Luhan After Former Manager Opposed Him Revealing His Relationship with Guan Xiaotong
Kitty Zhang then mentioned someone once said "Love can't be dependent on appearances. The most important thing is to look at the soul. My appearances were dragged down by my soul. My taste in men isn't very good. Men's view of me is even worse. Someone told me, 'Your soul is very full.' I said, 'Brother, are you sure you're looking at my soul?'", referencing her full figure often attracts some scummy men.
Kitty Zhang Announces Divorce Days After Domestic Violence Dispute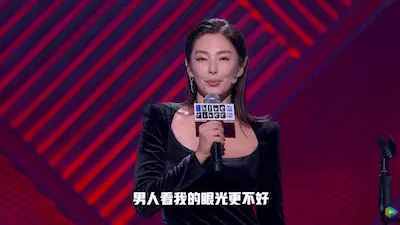 Chinese Actress Kitty Zhang Involved in Domestic Violence Brawl with Husband
Kitty Zhang and her ex-husband, Yuan Bayuan, seemed to be on the mends after their domestic violence case in 2018, when they were spotted together. However, shortly afterwards, Yuan Bayuan started airing his and Kitty Zhang's dirty laundry. He accused her of cheating on him and hooking up with random men. Kitty Zhang responded back that Yuan Bayuan was using all tactics to defame her in order to gain custody of their children. She also told him to pay her back all the millions he owed her.
Kitty Zhang and Ex-Husband, Yuan Bayuan, are Publicly Feuding Over Child Custody Dispute