Chinese actress, Kitty Zhang (張雨綺), 31, is trending in the news due to the very fresh news of her assaulting her husband, Yuan Bayuan, with a fruit knife during the Mid-Autumn Festival.  Kitty seems to have a reputation among the entertainment circle for having a big temper.  Everyone in the industry seems to acknowledge Kitty's temperament.  One person reveals, "Zhang Yuqi will attack.  It can't be the first time you've heard of this."
Kitty Zhang Shuts Down Plastic Surgery Rumors with Simple Response
Dating Wang Xiaofei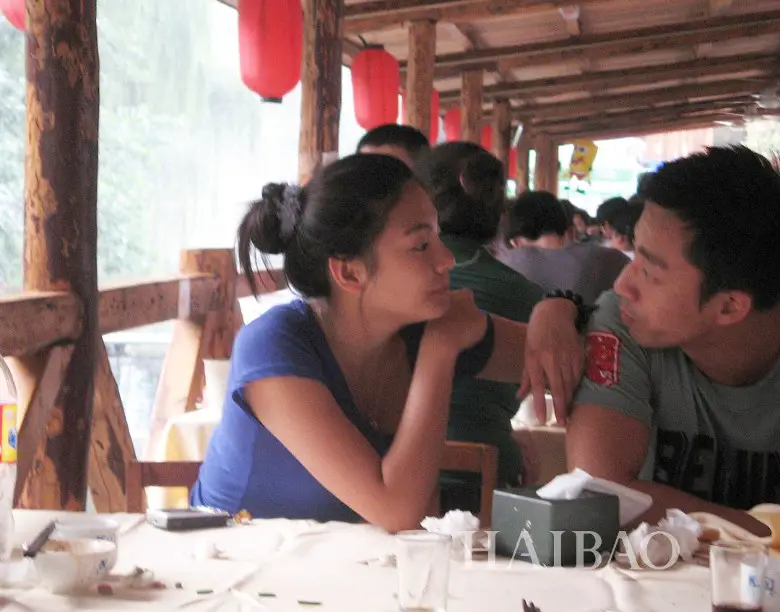 Kitty Zhang Jokes about Having Bad Taste in Men and Only Attracting Scummy Men Because of Her Looks
Kitty and Wang Xiaofei (汪小菲), Barbie Hsu's (大S) husband were dating before her first marriage.  It was said when Wang Xiaofei got into a car accident, Kitty took care of him.  However, due to their strong personalities, it was rumored the two got into a fight at home and both slapped each other in the face.  Their relationship lasted less than a year.  Shortly afterwards, Wang Xiaofei married Barbie Hsu in a flash marriage.  
First Marriage to Wang Quan'an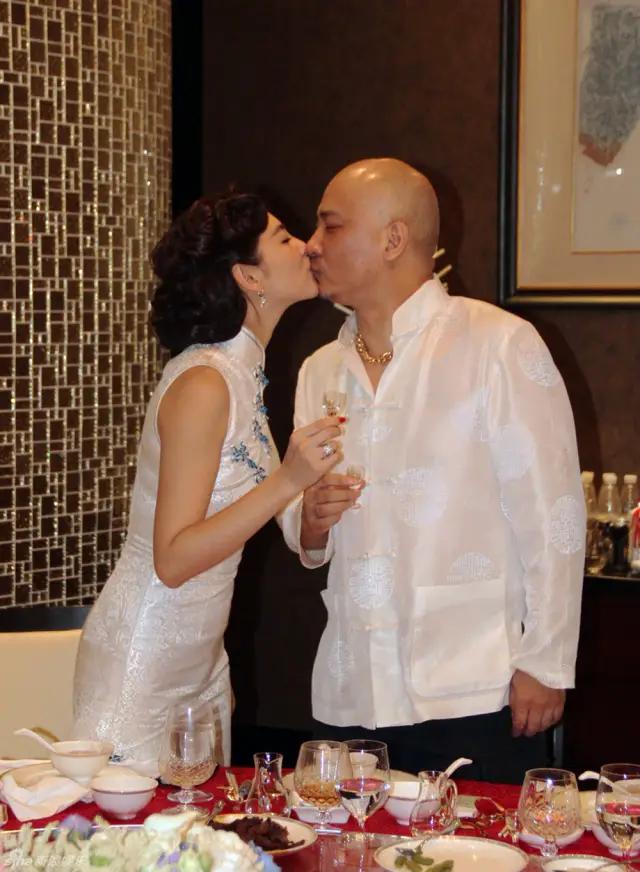 Kitty first met Chinese director, Wang Quan'an (王全安), through his movie, "White Deer Plain" (白鹿原) in 2010.  The next year, they announced their marriage, with Wang Quan'an being 21 years her senior.  Shortly afterwards, rumors of marital discord were rampant with one pertaining to the two not seeing eye to eye on having children.  It wasn't until 2014, that Wang Quan'an got caught by the police bringing a girl to have sex in his Beijing office in behind Kitty's back.  It is said the girl was a prostitute. He was arrested at the scene and jailed for a month for soliciting sex.
Kitty Zhang and Ex-Husband, Yuan Bayuan, are Publicly Feuding Over Child Custody Dispute
It is said Wang Quan'an had a tendency to solicit prostitutes at least three times a month, with one time being a threesome.  Kitty, who was overseas at the time, wrote on her Weibo, "We will both take responsibility." However, in 2015, she announced they were getting a divorce.  In the next year, Kitty announced she was getting married to Yuan Bayuan, while grandpa Wang Quan'an was rumored to be with an even younger woman born in the 90s of internet stardom.
Kitty Zhang Yuqi Seemingly Admits to Reconciling with Ex-Husband
Second Marriage to Yuan Bayuan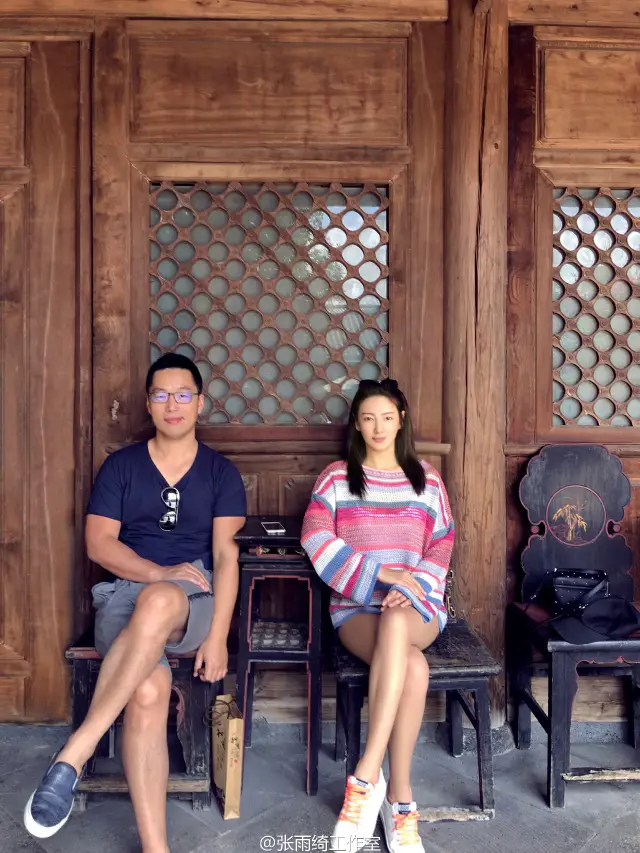 Kitty Zhang Rumored to Have Reconciled with Estranged Husband
Everyone thought Kitty found happiness with her second marriage to wealthy businessman, Yuan Bayuan (袁巴元).  She gave birth to boy/girl twins last October.  However, there were a lot of rumors pointing at Yuan Bayuan being married with a child to him owing lots of money and even being bankrupt.  Yuan had to put out an official notice through a lawyer that the rumors were baseless and untrue and that he would take legal action if they continued.
Chinese Actress Kitty Zhang Involved in Domestic Violence Brawl with Husband
In February of this year, Kitty went on a Chinese variety show, "Roast!" (吐槽大會) and said, "My taste in men is really poor. Getting married is not important.  The most important is to be happy.  None of this amuses me anymore.  Life is long.  You don't know what will happen in life, what hardships you will go through. It doesn't matter.  Who hasn't been through hardships? Once you get over them, you will become mature." 
Kitty Zhang Announces Divorce Days After Domestic Violence Dispute
She also shares, "A lot of people on the internet are sympathizing me, as if I am suffering.  I thank everyone for thinking of me.  I am living a good life.  I have two especially good looking kids with a good career.  You don't need much in life.  If you can act, act.  If you don't know how to act, you don't know how.  There are people there who think I depend on my looks, but in this industry, being pretty gets criticism too.  Everyone will think, "Yuqi has a good life."  I used ten years time to prove I can act."  In March of this year, Kitty won the "Best Supporting Actress" award at the 12th Asian Film awards for her role in "Legend of the Demon Cat" (妖貓傳).
Credit: hk.on.cc (1, 2), Apple Daily (1, 2), Kitty Zhang Studio Weibo