Well, guess who is getting a divorce after being arrested for allegedly stabbing her husband?  That's right, Chinese actress Kitty Zhang (張雨綺), has announced she and her husband, Yuan Bayuan (袁巴元), are getting a divorce after news got out about their altercation on the 24th.  Since news of the domestic violence incident got out, Kitty has not responded to the allegations.  However, her manager announced on Weibo today that Kitty and her husband, Yuan Bayuan, have agreed to divorce.  As previously reported, Kitty and Yuan Bayuan have a set of twins, a boy and a girl.
Kitty Zhang Shuts Down Plastic Surgery Rumors with Simple Response
Kitty's manager, Ms. Yang, writes on Weibo, "Representing Ms. Zhang Yuqi and Mr. Yuan Bayuan to formally announce the following:  Today, both parties have agreed to divorce.  A relationship is no one's business, but the two involved.  As it ends today, hopefully the dust settles.  We ask that you no longer meddle into what happened.  Meeting a partner in life is already fate.  We wish each other well and give our blessings to each other."
Kitty Zhang and Ex-Husband, Yuan Bayuan, are Publicly Feuding Over Child Custody Dispute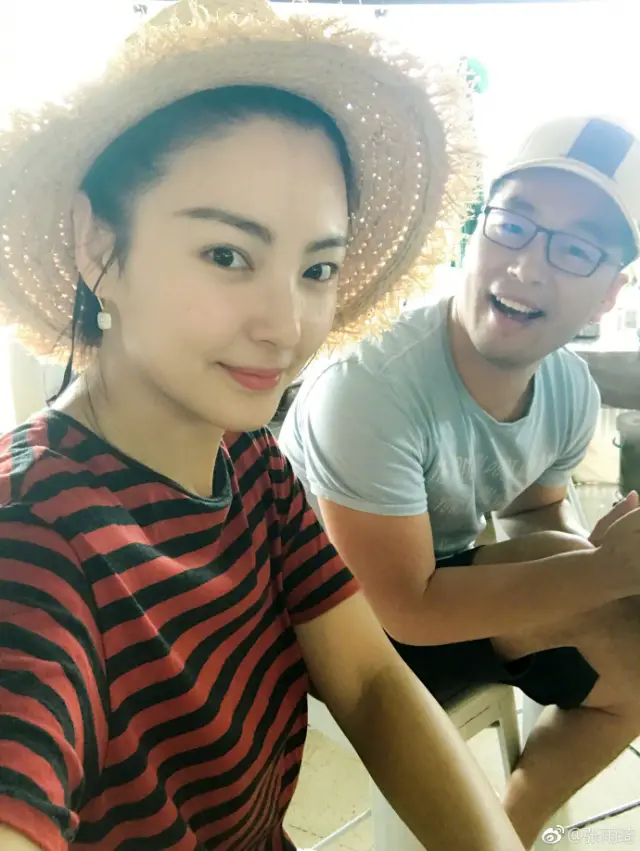 Kitty Zhang Yuqi Seemingly Admits to Reconciling with Ex-Husband
Yuan Bayuan's Baby Mama Claps Back
Kitty and Yuan Bayuan were married after dating for seventy days.  It is said Yuan Bayuan has a daughter from a previous relationship with his ex-girlfriend, Ge Xiaoqian (葛曉倩).  Once news got out about the altercation, it seems Yuan's former flame threw some shade at Kitty.  She posted on her Weibo, "Stay far away from emotions and people who can't control their emotions.  You don't know who she will point the knife at next.  Peace is happiness.  Especially don't glorify this type of behavior of using a knife or violence when dealing with confrontation.  You ruin yourself while ruining others."  At the time of writing this article, the post is no longer available.  While it wasn't directed towards anyone, it seems she was referring to Kitty.  
Kitty Zhang Jokes about Having Bad Taste in Men and Only Attracting Scummy Men Because of Her Looks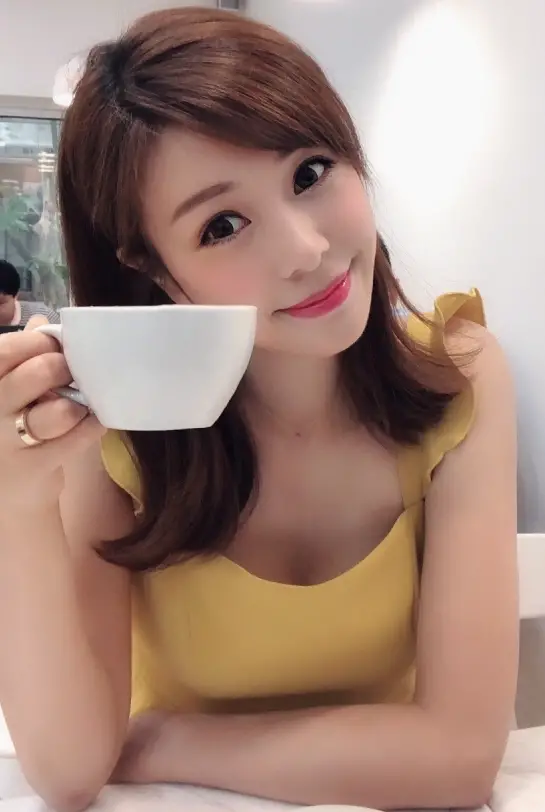 Kitty Zhang's Dating History, Kitty Zhang: I Have Poor Taste in Men
"You're Lucky You Got Away!"
Maybe this is karma for Kitty as it seems she started the drama first.  After Kitty and Yuan Bayuan got married, Kitty once said they were raising Yuan's daughter with Ge Xiaoqian.  She even said, "This [Yuan's daughter] is the most precious gift I received after getting married."  Netizens are also making a big deal out of Kitty's former flame, Wang Xiaofei (汪小菲) for posting up a picture of his wife, Barbie Hsu (大S) with the following caption: "Simplicity is happiness."  The post was to commemorate the 8th anniversary of the day he met his wife, which coincides with the news of the domestic violence.  Netizens are overthinking this saying Wang Xiaofei is subtly shading Kitty given their turbulent relationship and the recent events.  Some even left comments such as, "Wang Xiaofei is probably thinking this: "Good thing I didn't marry her, or else today's male lead in the headlines would be me.""  and also, "You're lucky you got away, or else it would've been you [who got stabbed]!"
Chinese Actress Kitty Zhang Involved in Domestic Violence Brawl with Husband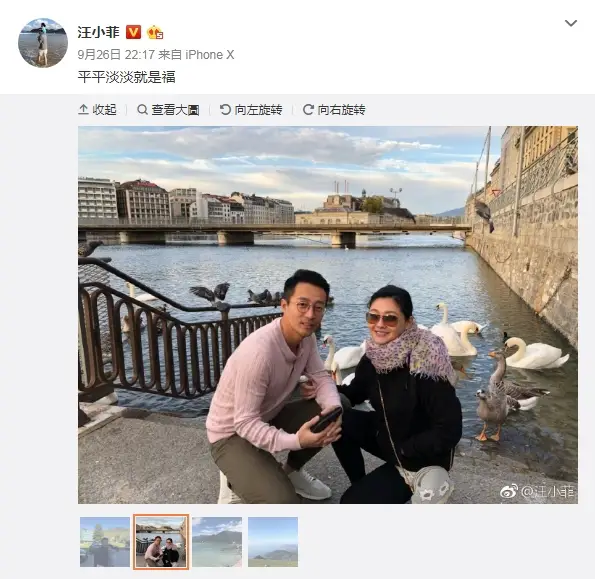 Credit: Apple Daily, hk.on.cc (1, 2)