Young Chinese heartthrob actor, Dylan Wang (王鶴棣) or known as "Didi" (棣棣) to his legions of fans, rose to fame through the 2018 Chinese remake of "Meteor Garden" (流星花園), playing the titular role "Dao Ming Si" (道明寺).  The role brought the same fame to all the actors that played the character in various adaptions from different countries such as Jerry Yan (Taiwan), Matsumoto Jun (Japan), Lee Min Ho (Korea), and Hans Zhang (China, 2009 version).  The remake was a success and has won the hearts of many fans in Asia who grew up watching the original version.
Dylan Wang Meets Love Rival, 2009 "Hua Ze Lei", Yu Haoming
Everyone who acts in an adaptation of "Meteor Garden" is pretty much given a one way ticket to stardom, just like the 2001 version of the series that brought F4 and Barbie Hsu (大S) to instant fame.  It's no different with the 2018 Chinese remake, "Dao Ming Si" played by Dylan Wang, "Hua Ze Lei" played by Darren Chen (官鴻), "Mei Zuo" played by Connor Leong (梁靖康), "Xi Men" played by Caesar Wu (吳希澤), and "Shan Cai" played by Shen Yue (沈月).  All the F4 actors are pretty much rookies with an average age of 21 and average height of 185 cm.  Even though netizens have complained about the storyline, the total views from 29 days of airing is over 3 billion views. Dylan and Shen Yue garners the highest popularity as a fan favorite on-screen couple.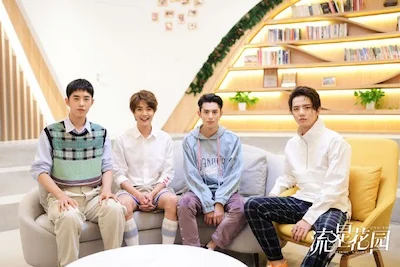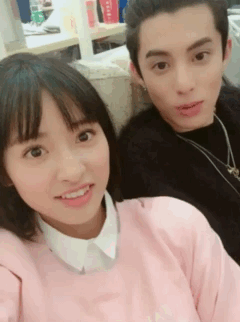 How did Yang Zi Dupe Dylan Wang into Joining "Chinese Restaurant 3"?
Training to be a Flight Attendant
The breakout star is Dylan Wang.  His Weibo account already has over 2.6 million followers.  With his tall physique and good looks, some are saying he is a mix between Taiwanese actors, Eddie Peng (彭于晏), and Wallace Huo (霍建華).  Before acting, Dylan was previously attending the Sichuan Southwest Vocational College of Civil Aviation training to become a flight attendant.  His good looks landed him as the poster boy for promotional material for his school. 
Dylan Wang and Darren Chen are the Most Loved Asian Male Artists by Women in Japan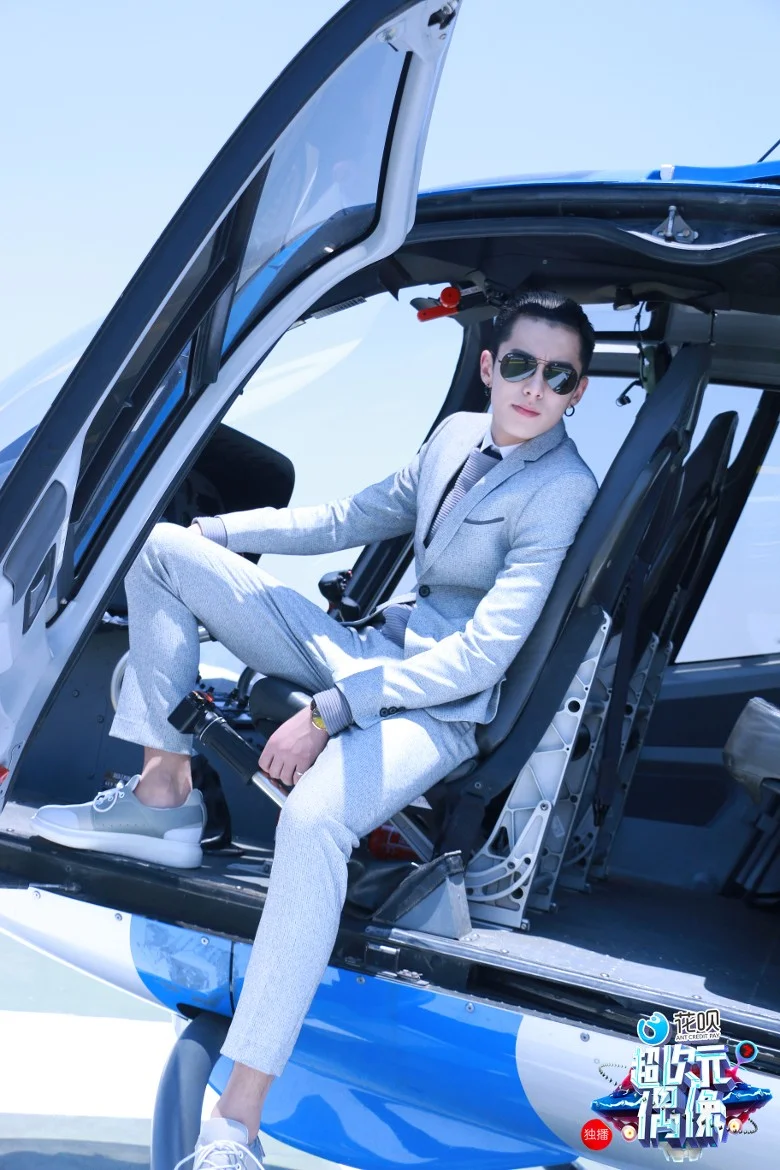 "The Inn 2" Episode 1 Highlights: Dylan Wang Wants to Introduce Shen Yue to Philip Wu
Masked Man on Super Idol
Dylan, who turns 20 this year, was recently on Hunan TV's "Happy Camp (快樂大本營) apologizing to popular Chinese host, He Jiong (何炅), shocking the audience.  He revealed the two had a misunderstanding before and both even shed tears recounting the last! This dates back to last year when Dylan joined a Youku reality show competition,  "Super Idol" (超次元偶像).  In the first round, he was on the brink of elimination.  In order to stay, he was chosen to wear a mask to record the rest of the show and could only take it off when he won a challenge.  Dylan recounts how humiliated and insulted he felt that he angrily threw the mask on the floor.  Chinese host, He Jiong (何炅), who also served as a coach on the show, later consoled him, which allowed Dylan to stay on the show to continue the competition.
"The Inn 2″ Episode 2 Highlights: Philip Wu Gets Red Talking About Shen Yue, Myolie Wu Comes to Volunteer
Because he had to wear a mask, people were more focused on his skills, leaving them impressed.  In later episodes, He Jiong made an exception and let him take off the mask.  Fans gave him the nickname "Masked Man", which eventually helped him win the competition.  As we know, he was later picked by the producer of the original and current remake of "Meteor Garden", Angie Chai (柴智屏) to play Dao Ming Si.  People have praised He Jiong for having foresight to see what Dylan would become.  Dylan was also commended for not forgetting how he got here and for being brave to apologize and accept fault.  
Dylan Wang Rumored to be in a Relationship