This week's episode starts off with Kido Ma (馬思超) and Dylan "Didi" Wang (王鶴棣) picking up two guests to bring back to the inn.  Philip Wu (武藝) is cleaning up and preparing the guest house.  Kido Ma and Dylan Wang split up so that Kido Ma can pick up the guests while Dylan Wang can pick up the food as instructed by Wang Ke (王珂), the innkeeper.  However, once Dylan Wang picks up the food, Kido Ma is gone, so he tries to hitch a ride.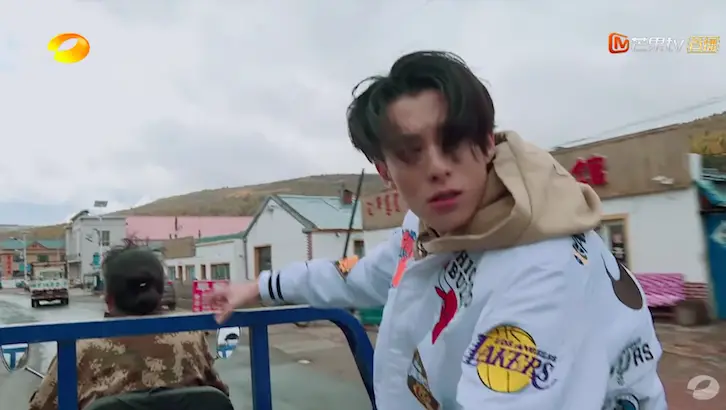 Lai Kuan Lin and Shen Yue Rumored to be Starring in Chinese Remake of "Crazy Little Thing Called Love"
Dylan Wang and Darren Chen are the Most Loved Asian Male Artists by Women in Japan
"The Inn 2" Episode 11 Highlights: Caesar Wu Reunites with Dylan Wang and Shen Yue
"The Inn 2" Episode 10 Highlights: Surprise Birthday Party for Wang Ke and Philip Wu, Shen Yue and Dylan Wang Cry Together
"The Inn 2" Episode 8 Highlights: Dylan Wang Makes Fun of Shen Yue's Height
"The Inn 2" Episode 7 Highlights: Dylan Wang Gets Emotional Talking About His Mother
"The Inn 2" Episode 5 Highlights: Philip Wu Gets Mistaken for Karry Wang Junkai
"The Inn 2" Episode 4 Highlights: Shen Yue Arrives at The Inn, Dylan Wang Makes Philip Wu Jealous
"The Inn 2" Episode 3 Highlights – Part 1: Chen Xiang Returns to The Inn
"The Inn 2" Episode 3 Highlights – Part 2: Kido Ma Breaks into Tears, Shen Yue Arrives in Next Week's Episode
"The Inn 2" Episode 1 Highlights: Dylan Wang Wants to Introduce Shen Yue to Philip Wu
Chinese Heartthrob Dylan Wang's Rise to Stardom as "Dao Ming Si"
Later on the two female guests settle in and join everyone for lunch.  It is revealed the guests are also innkeepers, shocking Kido Ma.  Wang Ke then tells everyone to introduce themselves, Dylan Wang starts bragging about all the Sichuan dishes he can cook.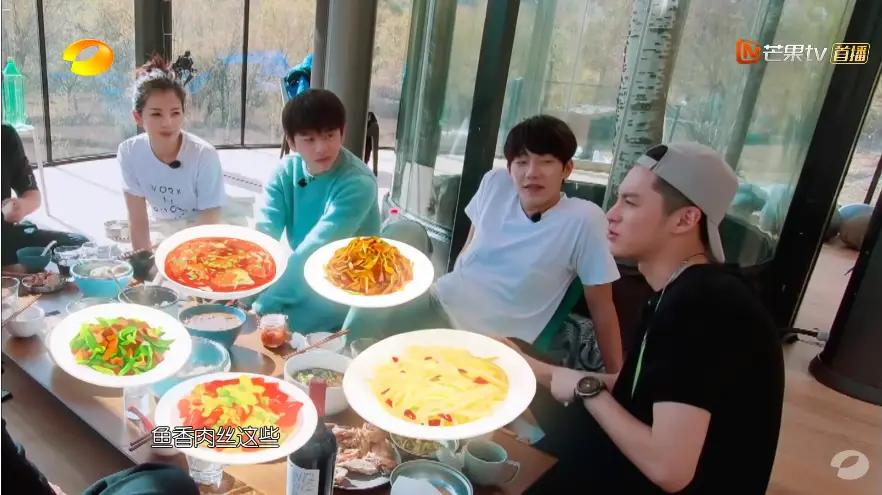 Kido Ma reveals he knows how to cook Western cuisine and fried pancakes.  Then it comes to Philip Wu's turn.  In the previous episode, Philip Wu said he didn't really know how to cook.  So as the joker of the group, he says he knows how to be a supporting role.  Then explains he rarely goes into the kitchen and before coming to Arxan, he learned how to cook fried egg rice from his mom.  One of the guests quizzes him and asks him what should go in first, the egg or the rice.  Philip Wu responds with a clever answer and says, "I put oil first.", making everyone erupt with laughter.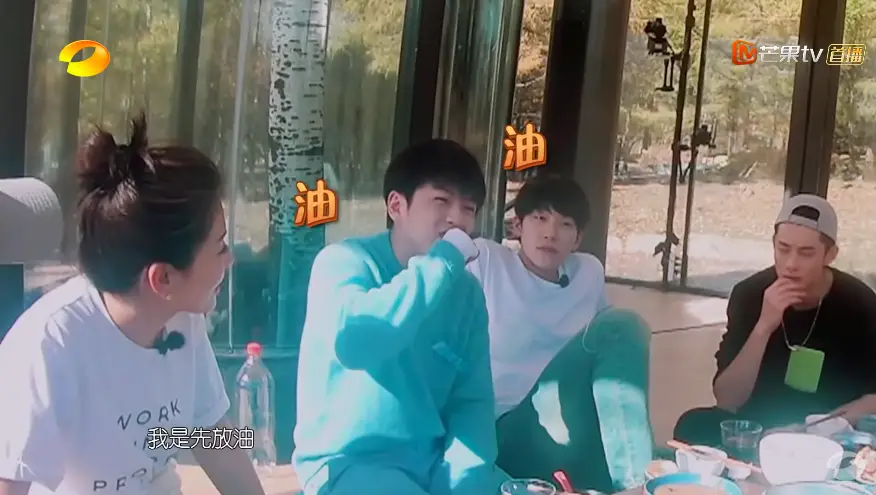 Then the guests and the troupe head off to another village for dinner.  Dylan Wang goes to the kitchen to help cook.  He shows off his cooking prowess and impressed everyone.  Philip Wu and Kido Ma are left dumbfounded and impressed.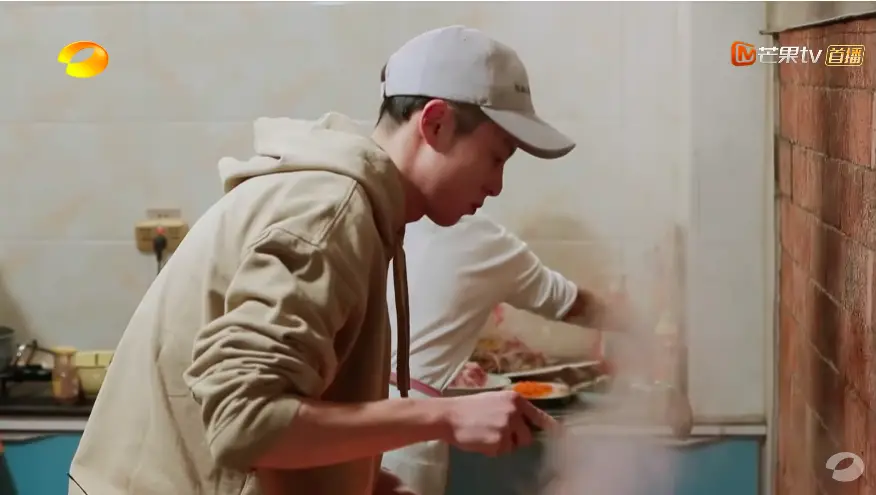 After the troupe return back to the inn, Kido Ma is struggling to get a bottle open.  When Dylan Wang comes out from blowing dry his hair, he helps Kido Ma to open the bottle and asks what he's doing.  Turns out he's practicing his fried pancake.  Dylan Wang sits down and cooks with him, but it turns out to be a failure.
The next the day, the two female guests leave the inn.  Wang Ke (王珂) gets a phone call from the first female volunteer.  It turns out to be Hong Kong actress, Myolie Wu (胡杏兒).  Everyone gathers around and starts getting to know each other.  Myolie Wu asks if the three helpers have someone they like.  Everyone immediately looks at Philip Wu.  Liu Tao (劉濤) busts on him that he likes Shen Yue (沈月).  Philip Wu explains that it's not liking, then Dylan Wang says, "you have feelings," while Liu Tao says, "it's admiration.  Myolie Wu is stunned and asked if he publicly revealed that he likes her.  Liu Tao explains that he doesn't know her, but he likes her.  Philip Wu gets embarrassed and turns away.  Everyone bursts into laughter and Philip Wu gets really red. 
Then Dylan Wang lifts up his drink and tells him, "As brothers, we will help you."  Philip Wu says, "It's not like that…" so Wang Ke gives him a chance to explain himself.  He says, "I think her personality is great, really easy to get close to."  Then Myolie Wu asks if he knows her, to which he chuckles and says no.  So Liu Tao asks how he knows if she is easy to get close to.  Philip Wu says, "It's a feeling she gives off."  Everyone keeps laughing and then he asks to change the topic.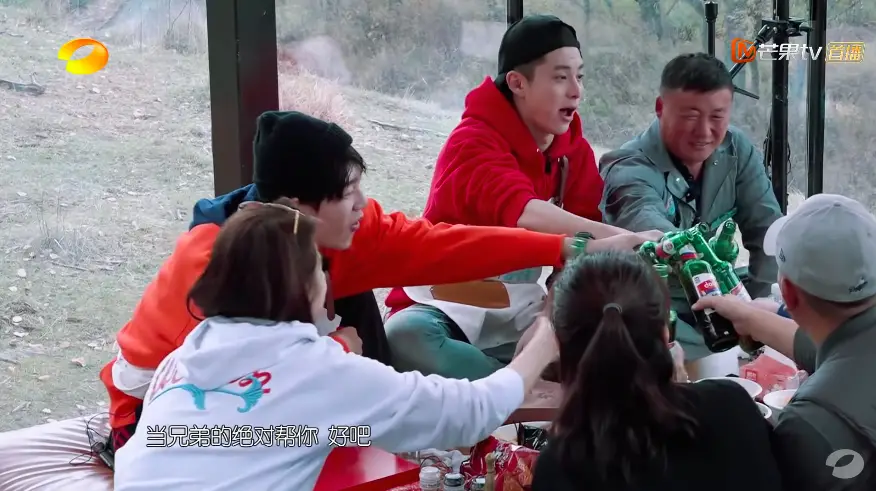 Later on that day, the men are helping with the development of the new site while the three ladies go out to have lunch.  At night, Wang Ke is stressing about the progress of the development and gets into an argument with the contractor.  Dylan Wang once again shows his cooking prowess.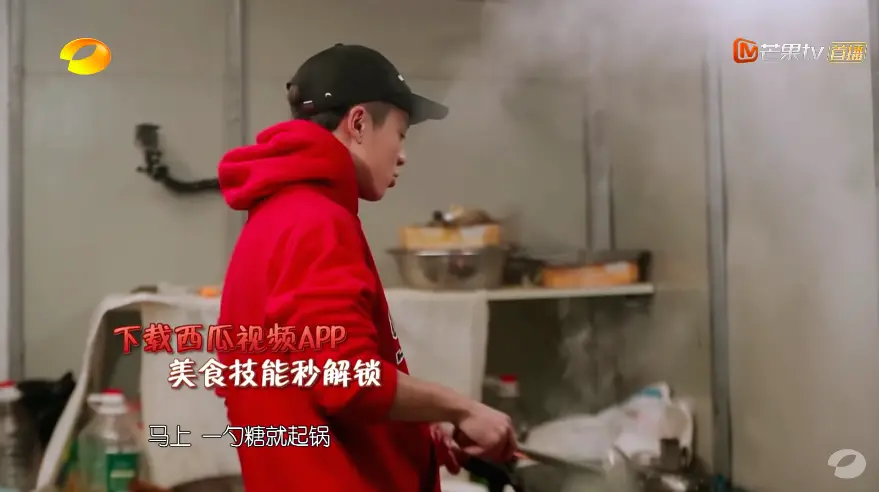 Credit: HunanTV Official Youtube Channel