After the group finishes making their mooncakes, the helpers take a break.  The two musical geniuses, Philip Wu and Chen Xiang are in their room singing and playing the guitar.  Dylan Wang stops by to see what they're doing.  While Philip Wu and Chen Xiang are singing an older song, Dylan Wang looks a bit lost as he isn't familiar with the song.  Philip Wu then says, "This is an 80's song."  Dylan Wang gets up to leave and says, "I don't think this place is suitable for me."  He proceeds to the kitchen where he reigns supreme to help prepare dinner for Mid-Autumn Festival.
"The Inn 2" Episode 11 Highlights: Caesar Wu Reunites with Dylan Wang and Shen Yue
"The Inn 2" Episode 10 Highlights: Surprise Birthday Party for Wang Ke and Philip Wu, Shen Yue and Dylan Wang Cry Together
"The Inn 2" Episode 8 Highlights: Dylan Wang Makes Fun of Shen Yue's Height
"The Inn 2" Episode 7 Highlights: Dylan Wang Gets Emotional Talking About His Mother
"The Inn 2" Episode 5 Highlights: Philip Wu Gets Mistaken for Karry Wang Junkai
"The Inn 2" Episode 3 Highlights – Part 1: Chen Xiang Returns to The Inn
"The Inn 2" Episode 2 Highlights: Philip Wu Gets Red Talking About Shen Yue, Myolie Wu Comes to Volunteer
"The Inn 2" Episode 1 Highlights: Dylan Wang Wants to Introduce Shen Yue to Philip Wu
Chinese Heartthrob Dylan Wang's Rise to Stardom as "Dao Ming Si"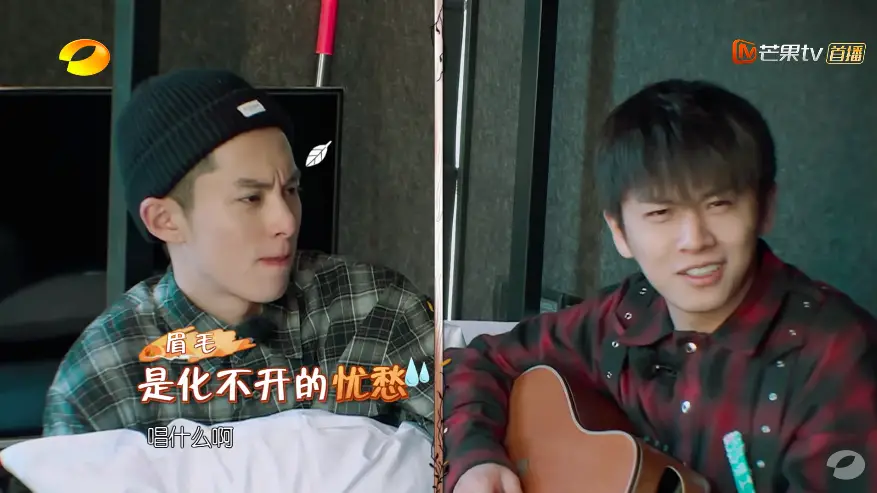 He starts chopping up the meat.  The Auntie from the other village in episode two is also here to prepare dinner.  She is impressed by Dylan Wang's skills and is particularly fond of him.  She tells him to go back to the village with her and will introduce a prospective partner to him, which makes him laugh.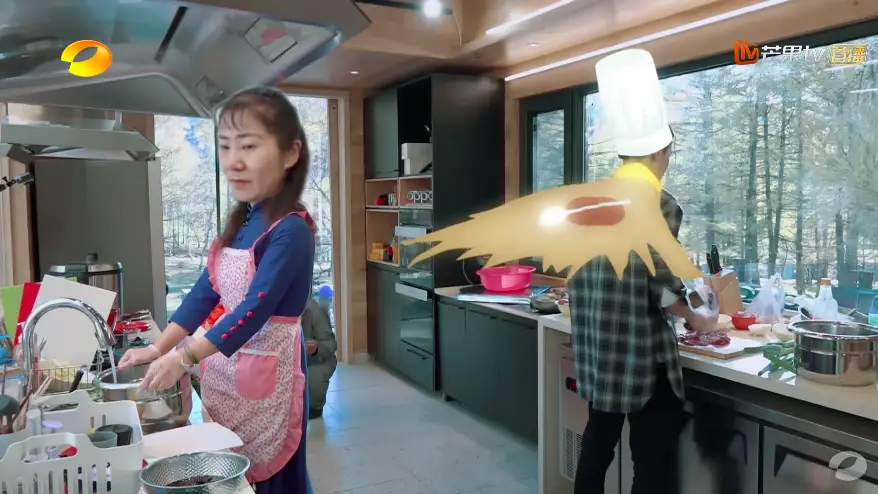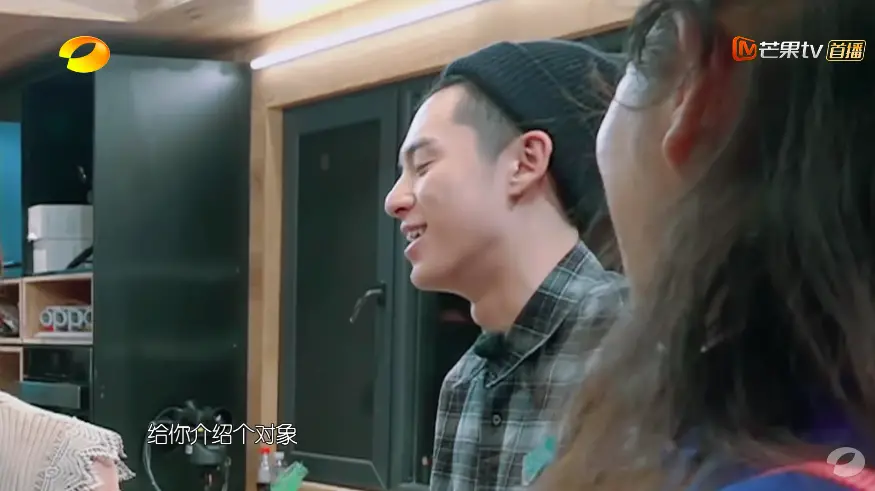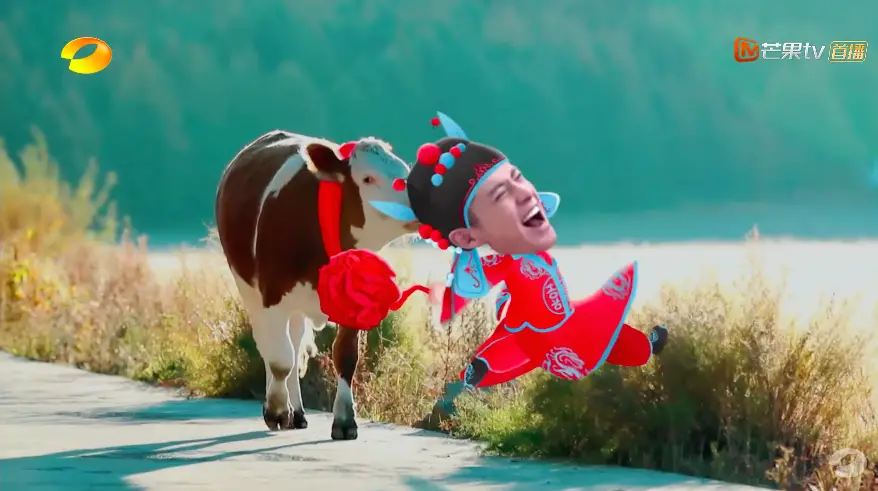 The other helpers also arrive at the kitchen.  Chen Xiang is eager to help and tries to show off, but in the end is scolded by the Auntie for not cooking the dish properly.  The other three are on the other side preparing the food, while Wang Ke and Myolie Wu (胡杏兒) are watching.  
After dinner is prepared and everyone is gathered at the dining table, Liu Tao and Myolie Wu bring out the mooncakes they were making earlier.  Kido Ma and Dylan Wang are trying to have a contest to see who has the prettiest mooncake, but Philip Wu already ate his.  Liu Tao takes one of the deer mooncakes Kido Ma made, but she breaks it in the process.  
Liu Tao then feeds a black sesame mooncake to Wang Ke.  Dylan Wang, who looks like he had a bit too much to drink, says, "Every time we're done working and Sister Liu Tao prepares food, the feeling is great.  Chen Xiang adds, "Every man is envious and hopes to find a woman like Sister Liu Tao one day."  Liu Tao then says, "You don't come here too often", insinuating, she's not that great.  Chen Xiang than says, "Like us four, we won't ever be able to find someone like that."  His statement seems to anger everyone. Dylan Wang is red, probably from the alcohol, and asks, "Why?"  Philip Wu then says, "That's not necessarily true."  Liu Tao then says, "Brother Philip is already not bad."  Philip Wu gets embarrassed and says he is just joking.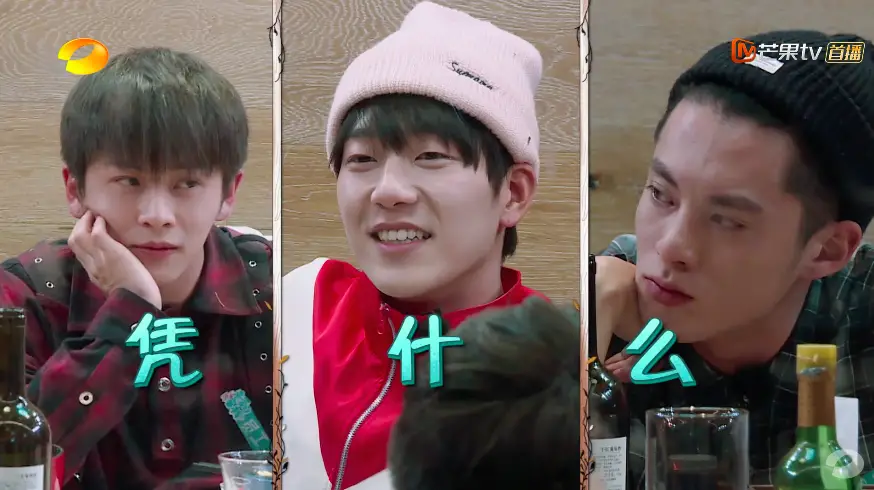 Wang Ke then suggests it's time to sing and cues Dylan Wang to sing.  He gets up and is pumped and cockily says he will put this place on fire.  Dylan Wang then starts to rap, but suddenly forgets the lyric.  He continue again, but is a bit offbeat and forgets the lyrics again.  Chen Xiang then jokes and raps the following to Philip Wu, "Wu Yi, we're too old now and can't follow their rhythm.  Why don't we sing some emotional songs, okay?  Philip Wu raps his response and says, "Okay. Grab your guitar."  Everyone proceeds to sing and have a good time, but Kido Ma is seen teary eyed.  Wang Ke notices and cues him.
Kido Ma then explains how he doesn't have these type of gatherings that often.  He really likes the familial feeling of everyone being together doing something different because he's never experienced it.  He expresses his gratitude for meeting everyone and starts to tear.  Wang Ke understands Kido Ma's feeling of loneliness and gets everyone to raise their glasses to lighten the mood.  The group then takes a final picture together to bid goodbye to Myolie Wu and Chen Xiang.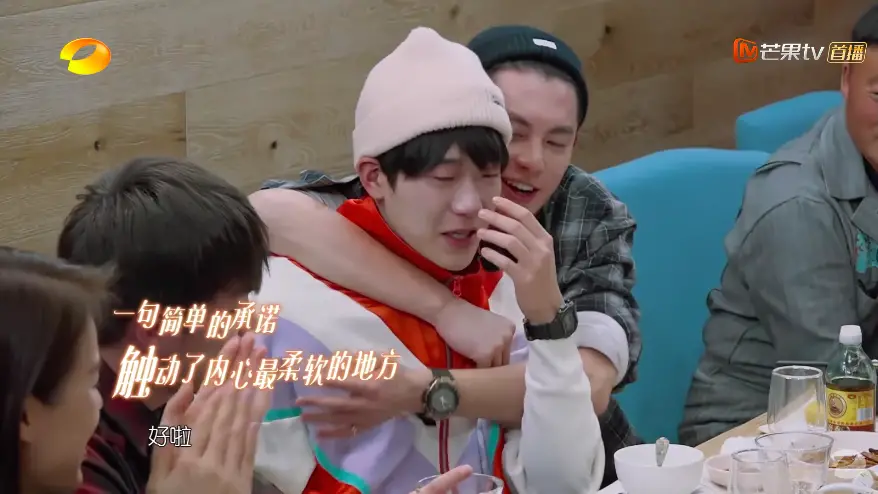 In the next episode, Shen Yue finally comes, getting Philip Wu all excited.  Philip Wu finally gets his dream, but will Dylan Wang come in between them two? Stay tuned for next week's highlights.