It's night time and Wang Ke (王珂) receives a phone call from a mystery male guest that says he's coming to the inn in about an hour.  He also reveals there is a female guest coming to the inn the next day.  When Wang Ke asks if the female guest and him can share a bed, the person hangs up, leaving everyone a bit bewildered. 
"The Inn 2" Episode 11 Highlights: Caesar Wu Reunites with Dylan Wang and Shen Yue
"The Inn 2" Episode 10 Highlights: Surprise Birthday Party for Wang Ke and Philip Wu, Shen Yue and Dylan Wang Cry Together
"The Inn 2" Episode 8 Highlights: Dylan Wang Makes Fun of Shen Yue's Height
"The Inn 2" Episode 7 Highlights: Dylan Wang Gets Emotional Talking About His Mother
"The Inn 2" Episode 5 Highlights: Philip Wu Gets Mistaken for Karry Wang Junkai
"The Inn 2" Episode 3 Highlights – Part 2: Kido Ma Breaks into Tears, Shen Yue Arrives in Next Week's Episode
"The Inn 2" Episode 2 Highlights: Philip Wu Gets Red Talking About Shen Yue, Myolie Wu Comes to Volunteer
"The Inn 2" Episode 1 Highlights: Dylan Wang Wants to Introduce Shen Yue to Philip Wu
Chinese Heartthrob Dylan Wang's Rise to Stardom as "Dao Ming Si"
Wang Ke and the three helpers go to the road to pick up the male guest.  It turns out to be Chen Xiang (陳翔), who was one of the helper's in season one of The Inn.  Even though Chen Xiang was a helper in the previous season, Wang Ke gives him a warm hug and calls him "Brother," leaving the three shellshocked since they are also helpers, but don't get the same treatment.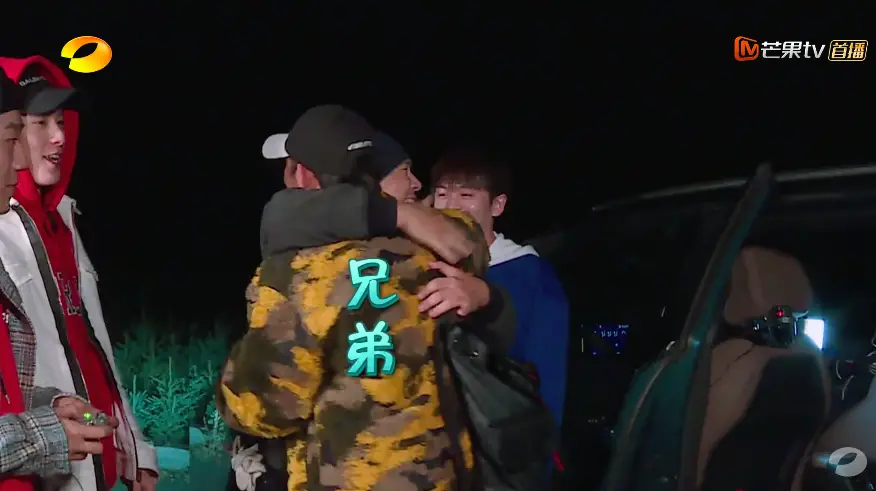 As they are walking to the inn, Kido Ma (馬思超) asks Chen Xiang why he said a female guest was coming tomorrow.  It turns out Chen Xiang mentioned it only to throw them off course on who was coming.  Everyone looks at Philip Wu (武藝) and jokes that he is disappointed since he was most looking forward to the female guests coming.  Dylan Wang wraps his arm around Philip Wu and says to him, "Brother Philip, you were excited for nothing."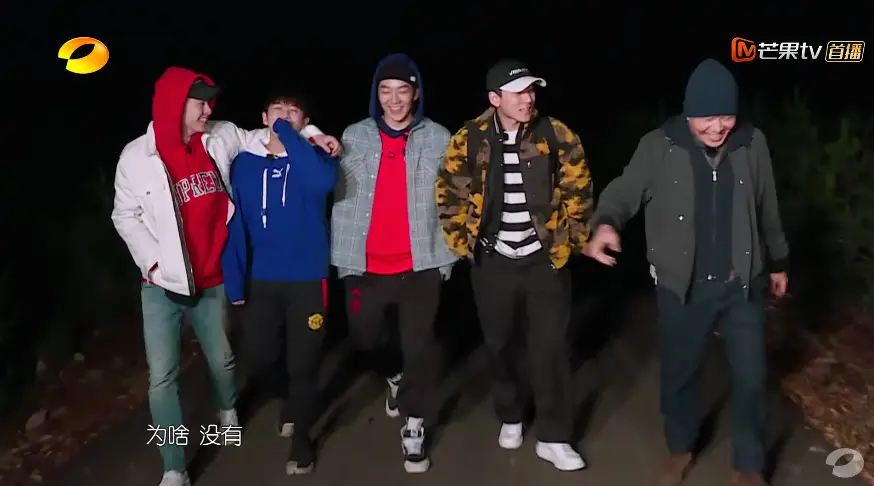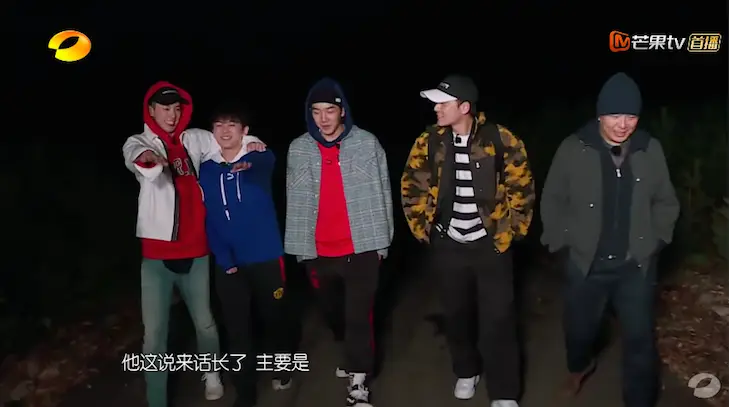 While the whole troupe is eating, Wang Ke starts praising Chen Xiang for being more experienced since he is older and then starts comparing him to the other three helpers.  Then Liu Tao (劉濤) mentions Dylan Wang was the one who cooked the dishes.  Wang Ke proceeds to tell Chen Xiang that Dylan Wang and him are actually very similar.  Chen Xiang compliments him saying the dishes aren't bad and that he is definitely a better cook than him.  
Chen Xiang then asks Dylan Wang what year he was born, to which he replies 1998.  Chen Xiang jokes and says, "About the same as me."  Philip Wu starts laughing because he knows how old Chen Xiang is as they joined the "Super Boy" competition in the same year (2010).  Philip Wu says, "It's switched around." and Chen Xiang explains that "If you switch the year around, that's me, 1989."
Poor Philip Wu becomes the center of attention again as Chen Xiang changes the topic and asks him, "He knows how to cook.  What are you going to do when Shen Yue (沈月) comes?  Philip Wu is speechless, but Liu Tao suggests that she will put him and Shen Yue in the same team to only clean the rooms.  Philip Wu says, "No need.  It's okay."  Liu Tao then jokes that, "Can you imagine the scene of you and the person you like making up the bed?", earning laughter from everyone, especially Dylan Wang.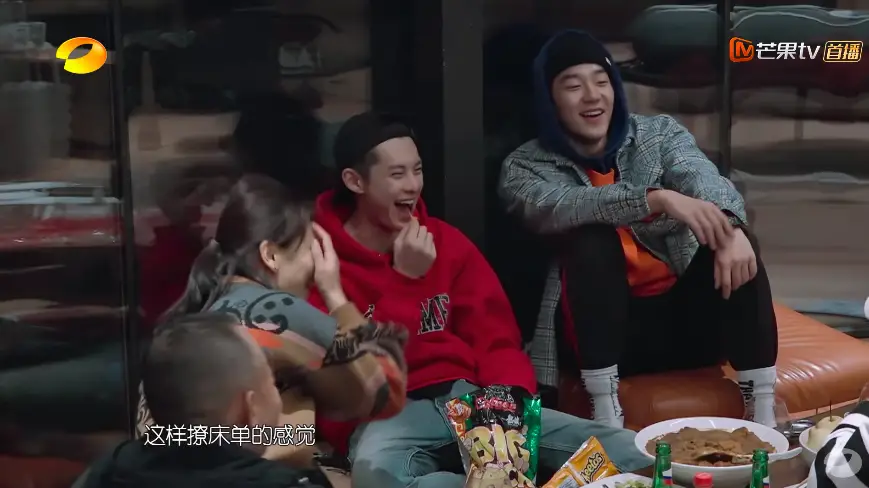 Wang Ke tells everyone it's time for bed and Liu Tao turns to her husband and says "Love you" in English, which he says, "Love you too".  Dylan Wang eases the awkwardness by facing Philip Wu and saying "Love you", which prompts Chen Xiang and Philip Wu to say the same to each other while  Kido Ma says "Love you too" to Dylan Wang, mimicking Wang Ke and Liu Tao.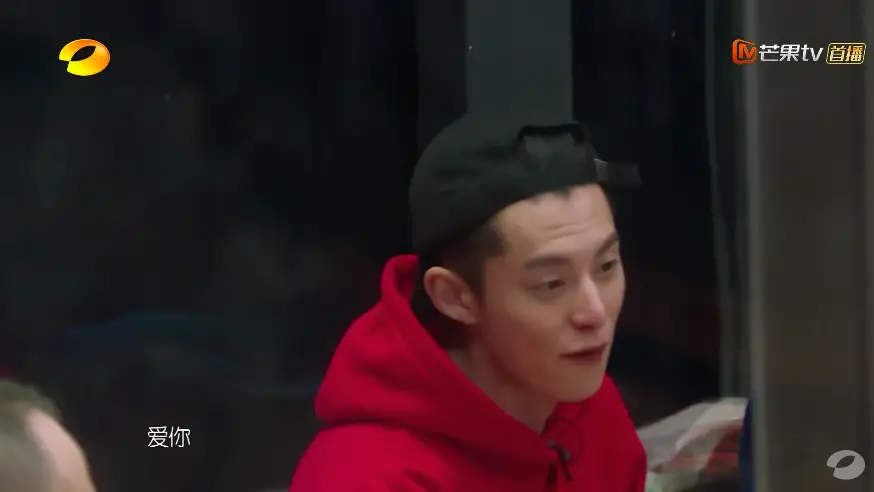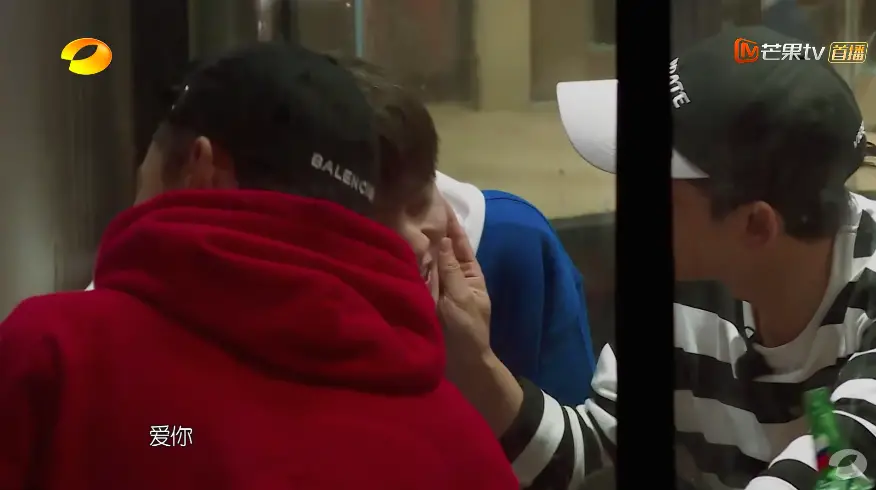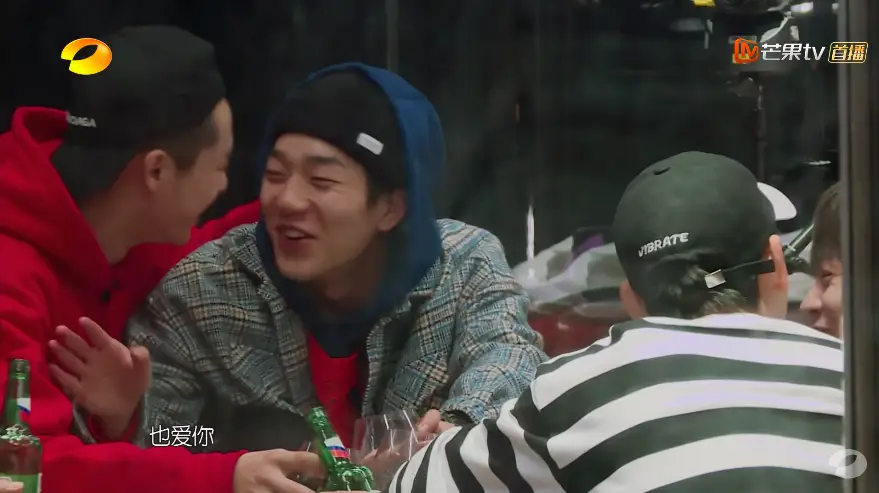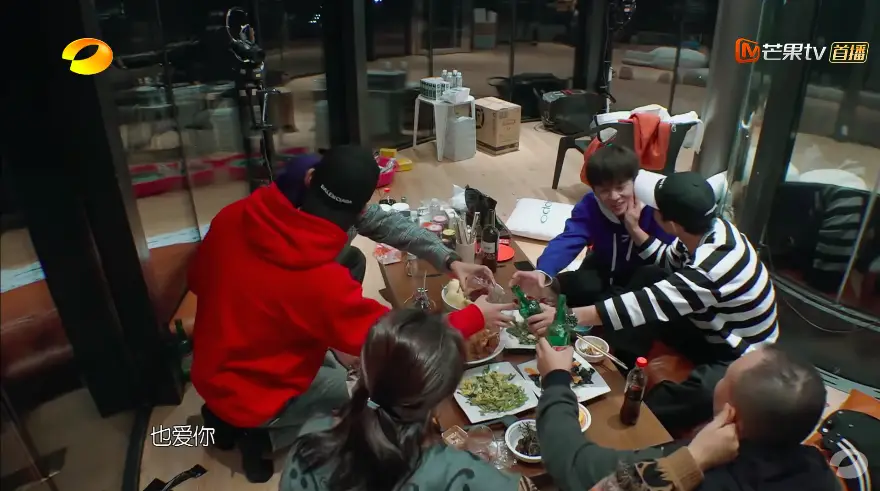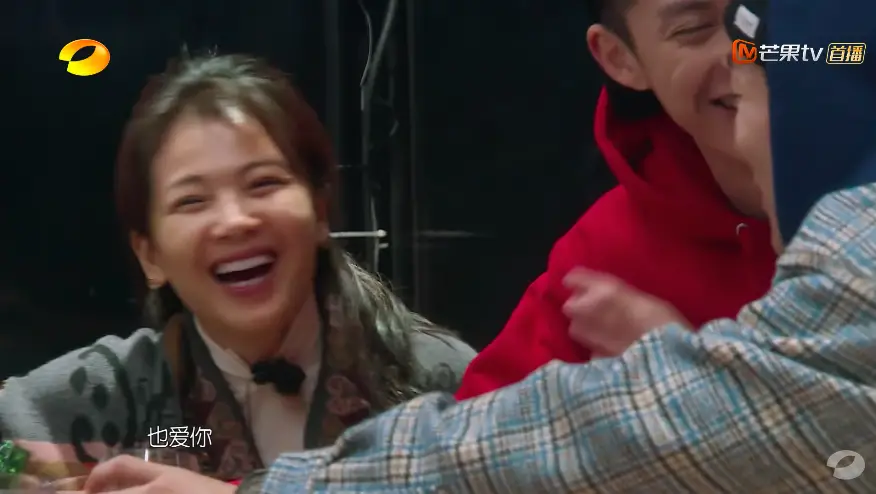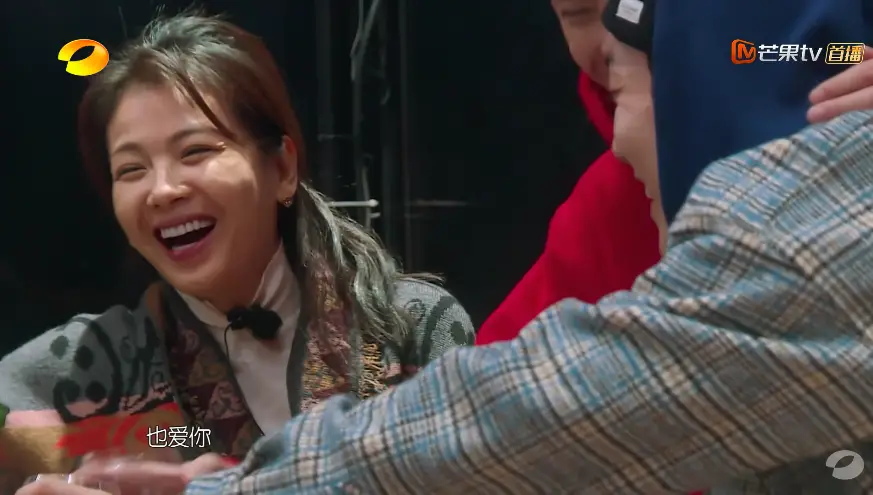 Wang Ke and Liu Tao seeing this, kiss each other on the lips and says "Let's see them do this".  Dylan Wang and Kido Ma look at each other not knowing what to do, while Philip Wu and Chen Xiang look at them for their next move.  Dylan Wang then mimics the kissing noise at Kido Ma.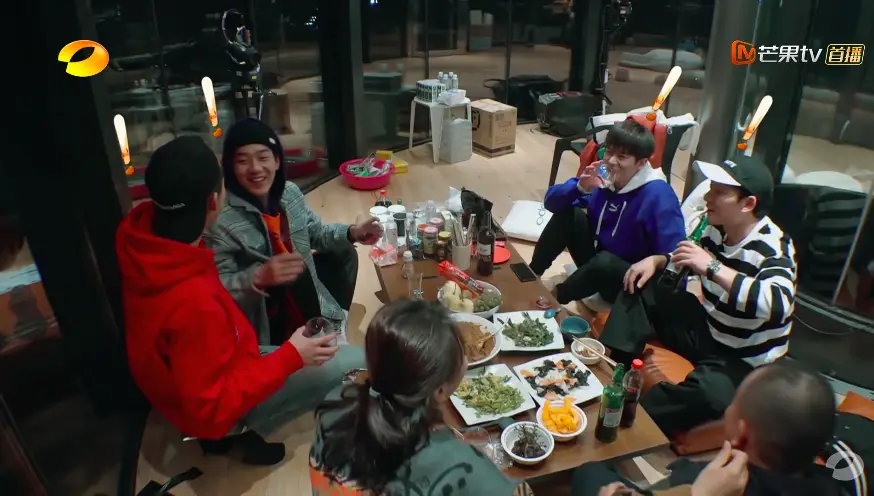 The next day, Liu Tao and Myolie Wu are making mooncakes with the helpers as they prepare for the Mid-Autumn Festival.  Chen Xiang jokes that it felt like they were in kindergarten.  Dylan Wang then said he wanted to be a a flower, lion, and a tiger.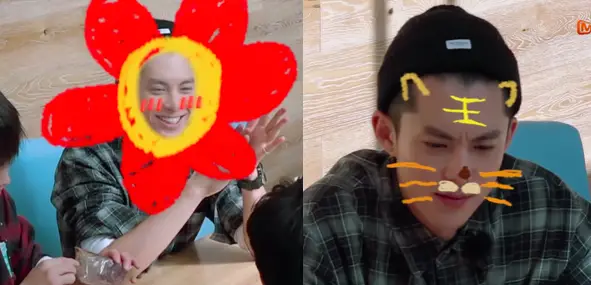 Continue on to Part 2 here: https://38jiejie.com/2018/10/27/the-inn-2-episode-3-highlights-part-2-kido-ma-breaks-into-tears-shen-yue-arrives-in-next-weeks-episode/