Back in 2009, China's Hunan TV released a bootleg version of the popular "Meteor Garden"(流星花园) or "Boys Over Flowers" series. It was called "Meteor Shower" (一起来看流星雨) and featured a very similar plot and characters from "Meteor Garden", but the character names were different. F4 became H4. Despite the ugly wardrobe, tacky styling, corny lines, and weak character development, the series achieved success in China, bringing massive popularity particularly to Zheng Shuang (郑爽) and Hans Zhang (张翰), who portrayed the bootleg version of "Shan Cai" (杉菜) and "Dao Ming Si" (道明寺), respectively.
How did Yang Zi Dupe Dylan Wang into Joining "Chinese Restaurant 3"?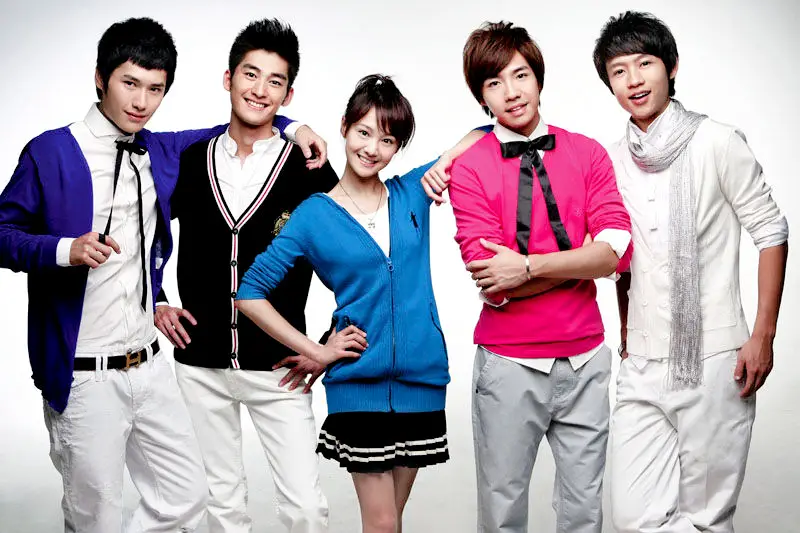 "The Inn 2" Episode 1 Highlights: Dylan Wang Wants to Introduce Shen Yue to Philip Wu
Fast forward almost 10 years later, Hunan TV redeemed itself when it licensed the rights to remake the original "Boys Over Flowers". Producer Angie Chai, who was in charge of the success of the 2001 version "Meteor Garden" was also behind the success of the 2018 version. This time around, they were able to use the name "Meteor Garden", the character names, and F4. It brought massive domestic and global success to F4 and "Shancai".
Chinese Heartthrob Dylan Wang's Rise to Stardom as "Dao Ming Si"
Dylan Wang Apologizes for Cursing Out Referee and Unsportsmanlike Behavior at Super Penguin League: Super 3 B-Ball Tournament
Ten years later since "Meteor Shower" aired, Dylan Wang (王鹤棣), the 2018 Meteor Garden, "Dao Ming Si" and Yu Haoming (俞灏明), who played "Duanmu Lei" (端木磊), the 2009 bootleg version of "Hua Ze Lei" (花泽类), finally got to meet each other. Dylan Wang posted two pictures with Yu Haoming and the caption, ""Duanmu Lei" and "Dao Ming Si" became real brothers. Filming close to a month with my brother already and just realized we're love rivals in a parallel universe." Yu Haoming also posted a picture saying, "Let me introduce everyone to my didi @王鹤棣_Dylan. Before knowing him, he was still my cross-era love rival."
Dylan Wang Rumored to be in a Relationship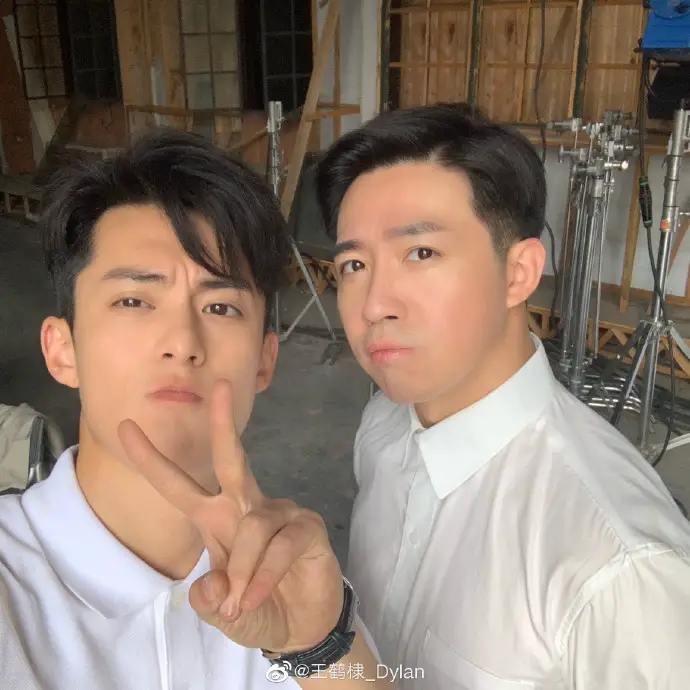 Qin Lan is "The Woman Who Cannot Fall in Love" with Dylan Wang in New Series
Once netizens saw the picture, they left comments such as "Cross-era love rivals, "didi" in reality, friendship forever!", "Such miraculous fate". The two are currently filming for the series, "The National Southwest Associated University And Us" (我们的西南联大).