While Angelababy (杨颖) boasts over 100 million followers on Weibo and is an international star, she has always been criticized for her acting. Angelababy has addressed these criticisms before and admits she isn't happy to be known for other things aside from her work. She admitted she wanted to eventually have a piece of work that everyone will remember.
Angelababy Gets Candid about Being Known Only Because of Huang Xiaoming and Not Having any Notable Works
Angelababy Gives Heartbreaking Response When Asked if She Has Ever Thought about Quitting Showbiz
Tencent's mystery crime thriller series, "A Murderous Affair in Horizon Tower" (摩天大樓), aired on August 19. Angelababy makes a special appearance in the series. In the first episode, Angelababy's character is found dead in her apartment. As it turns out, her character, "Zhong Meibao", had a relationship with her landlord, "Lin Dasen", played by Cheng Jen-shuo (鄭人碩), when they were childhood neighbors. Due to some misunderstandings with "Zhong Meibao's" family, they moved away and never saw each other again. Once they meet again, they rekindle their relationship and have an affair behind "Lin Dasen's" rich wife. While "Zhong Meibao's" death appears to be a suicide, the detectives unveil secrets that would suggest she might've been murdered.
Huang Xiaoming and Angelababy Respond to Divorce Rumors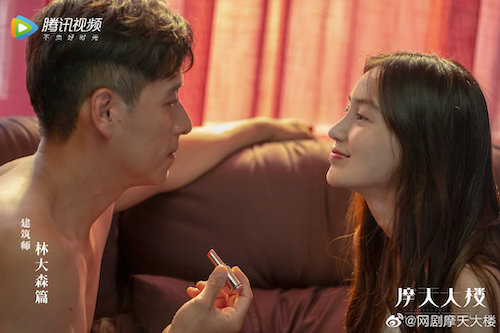 Yu Zheng Denies Dissing Michelle Chen After Saying He Regrets Angelababy Couldn't Be in "The Romance of the Condor Heroes"
Angelababy's crying scenes in the series were also a topic of discussion. After the series aired, the hashtag, "Angelababy crying scenes" trended at #1 with over 4 million mentions. Majority of the comments had praised Angelababy for the improvement in her acting, saying, "Really working hard and you can see that the crying scenes and managing her emotions really captures people, baby will get better and better.", "Some of her crying scenes really affected me. If you didn't watch it, then there is no need to ridicule her. Each person's perceptions are different. No need to keep brainwash everyone. In fact, I really like that it's her own voice reciting the lines. It sounds good and is very gentle.", "There is improvement."
Zhang Ziyi Praises Angelababy's Acting in "A Murderous Affair in Horizon Tower"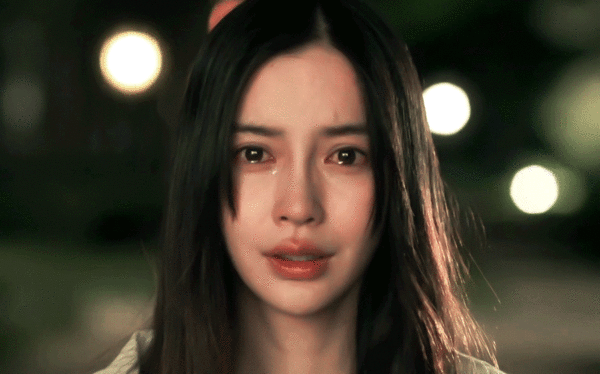 Angelababy Doesn't Want People to Tell Her Son, "Your Mom Can't Do Anything"
There were also some detractors who felt her "smiley mouth" looked like she was laughing while crying. Some people accused the hashtag "Angelababy crying scenes" was bought to promote the series.