Puff Kuo (郭雪芙) and Jiro Wang's (汪東城) new series, "Falling Into You" (因為我喜歡你), is set to air in Taiwan on September 19. In the series, Puff Kuo plays a taekwondo expert who gives up the sport after suffering an injury. She ends up working for the "domineering CEO", played by Jiro Wang. The two don't get along at first. As it turns out, Jiro Wang's "domineering CEO" persona is all in name. When faced with a crisis, it's always Puff Kuo, who likes to live in solitude and refuses to interact with him, that arrives in time to help him get out of the situation.
Aaron Yan Tells CP Fans to Stop Fantasizing about Him and Jiro Wang
Netizen Gets Aaron Yan's Response to Jiro Wang's Monologue about "Making Your Members Fall in Love With You" on "ROAST"
About the dynamics of their relationship, Puff Kuo explained, "Because I am often helping him, I always have that feeling of a hero saving a damsel in distress. It seems like I am the male lead and he is the female lead." When filming posters with Jiro Wang, Puff Kuo jokingly mentioned that it felt like two handsome guys being filmed. Jiro Wang nodded his head and agreed. He responded, "Actually, when we film kiss scenes, I would also feel like I am the girl because most of the intimate scenes were initiated by Puff Kuo. I am the relatively passive one. It's quite special."
Jasper Liu Complained about Puff Kuo Getting Too Close to His Private Parts while Filming "Before We Get Married"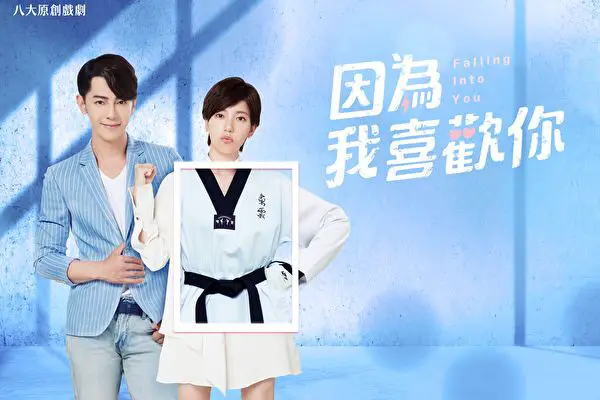 Steven Sun and Puff Kuo Spotted Together After Declaring "Wanting a "Stable Relationship" a Few Days Ago
Jiro Wang revealed there was a time when they were filming kiss scenes, his lips were cracked, which led to Puff Kuo asking him if it would be contagious. Puff Kuo explained, "I wanted to say whether it was a bacterial infection." Jiro Wang apologized and explained that he was too tired and suffered from too much internal heat. He explained, "I had previously filmed in France for a week. At the time, they said we would only film during day. I thought it was very good! In the end, I didn't think it would only get dark until 9pm over there." As Jiro Wang was filming for long hours, it created a lot of internal heat in his body which led to his lips cracking.
Credit: ETtoday,