After much speculation and denial of their dating rumors, Steven Sun (孫其君) sorta admitted to his relationship with Puff Kuo (郭雪芙) just a few days ago. Steven Sun was interviewed by ETtoday.net and when asked about his relationship with Puff Kuo, he vaguely responded, "Looking forward to a stable relationship."
Steven Sun Sorta Confirms His Relationship with Puff Kuo
Jasper Liu Complained about Puff Kuo Getting Too Close to His Private Parts while Filming "Before We Get Married"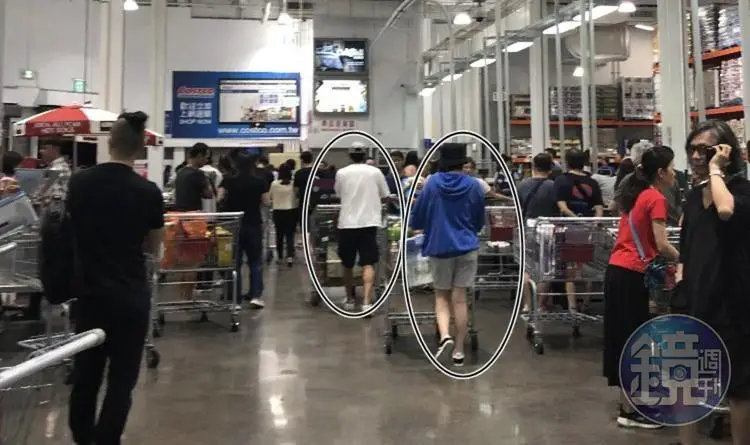 Puff Kuo Vindicates Herself Over English Pronunciation Fiasco at the Asia Pacific Film Festival
The two played a couple in "Before We Get Married" (我們不能是朋友). There was a very public scandal about their dating rumors because Steven Sun had a girlfriend at the time. Taiwanese tabloid magazine, Mirror Media, even captured the moment in which seemed like Steven Sun and his girlfriend at the time, "Miss K", broke up. It looked like they broke up at a Starbucks as "Miss K" was in tears.
Puff Kuo Becomes Jiro Wang's Protector in New Taiwanese Series
Jiro Wang Says Puff Kuo Initiated Most of the Intimate Scenes while Filming "Falling Into You"
On September 4th, a Mirror Media magazine reader snapped a picture claiming to be Puff Kuo and Steven Sun shopping together at Costco. The netizen's account said Steven Sun was walking ahead, but whenever the two saw something they wanted, they would stop and discuss with each other. Looks like the two are getting quite "stable". Earlier this year, Steven Sun was spotted going to Puff Kuo's home at night and didn't come back out at all. The next day, they were spotted getting in a car together and seen hanging with their co-star, Phoebe Yuan (袁艾菲), and another friend, but Puff Kuo denied their dating rumors.
Puff Kuo Denies Accepting Marriage Proposal from Steven Sun, Says She's Currently Single
Puff Kuo Taking Hiatus from Filming Due to Recurring Health Condition
Credit: Mirror Media, Steven Sun IG