Cecilia Cheung (張柏芝) shocked the entertainment industry when she announced the birth of her third child, baby Marcus (張禮承), last December. People have been questioning the father's identity since the baby was born. There were rumors it was a rich businessman from Singapore then a Caucasian friend of Cecilia Cheung's, which she later denied.
Cecilia Cheung Reportedly Kicked Off Plane For Getting into Kerfuffle with Flight Attendant
She uploaded a video of a sand drawing today celebrating Marcus' one year birthday. She included the caption, "Marcus, Happy 1st Birthday. Having three sons, I am very happy."
Watch the video here: http://t.cn/Aid7guQD?m=4440070523948302&u=6118375776
Cecilia Cheung Shuts Down Rumors She's Pregnant for the Fourth Time
In the video, there is a picture of Cecilia Cheung holding Marcus where you can see his profile.
EEG Addresses Discord Rumors between Nicholas Tse and Eldest Son, Lucas Tse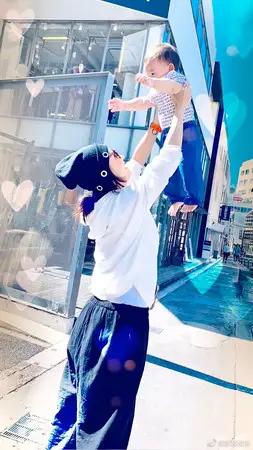 Cecilia Cheung Officially Announces Birth of Third Son