Ni Ni (倪妮) and Chen Kun (陈坤) started trending today because Youku released a video of them allegedly going home together. It was reported Chen Kun, Ni Ni, and Shu Qi (舒淇) were dining together. After their gathering was over, Ni Ni escorted Shu Qi to her car and sent her off. Afterwards, they were seen leaving in separate cars with their assistants and arrived at Chen Kun's home. Ni Ni was seen entering Chen Kun's home.
Watch the video here: https://v.youku.com/v_show/id_XNDQ0Mjc4NTM2OA==.html?spm=a2hzp.8253869.0.0
Everyone immediately speculated they were dating. However, this might be the shortest dating rumor to live as Chen Kun and Ni Ni made separate Weibo posts denying the dating rumors shortly after.
Chen Kun Lookalike, Chen Yichen, in "Heart Signal II" is a Hit with the Ladies
Chen Ken's Weibo post read:
"Became neighbors
Able to gather even more
Beg to eat, beg to drink
Joyous and harmonious
Brothers and sisters in name
Happily irritating each other
Happy brother and sister

If you're here for the gossip, then just listen to the gossip.
When you're done, disperse."
C-Netz Get Excited over Chen Kun and Jin Akanishi Welcoming Ryo Nishikido on Weibo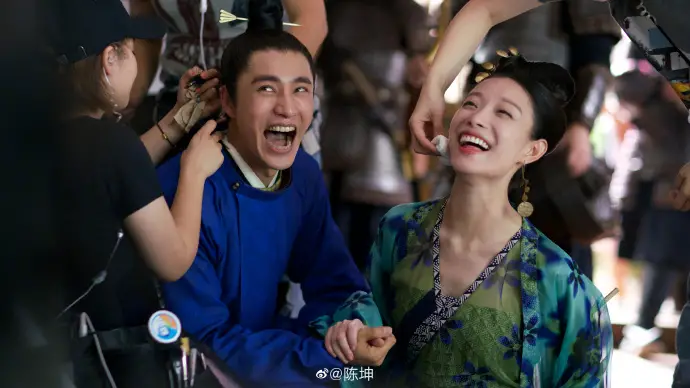 Shu Qi Recounts Troubled Childhood that Led Her to Run Away
As for Ni Ni's post, she said, "There is no romance, only brother and sister. New home, house warming. Don't be a spectator. Scattered already, scattered already. "
Chen Kun and Ni Ni are actually really good friends. The two starred in the series, "The Rise of Phoenixes" (天盛长歌). Ni Ni also participated in Chen Kun's charity foundation, "PowertoGo".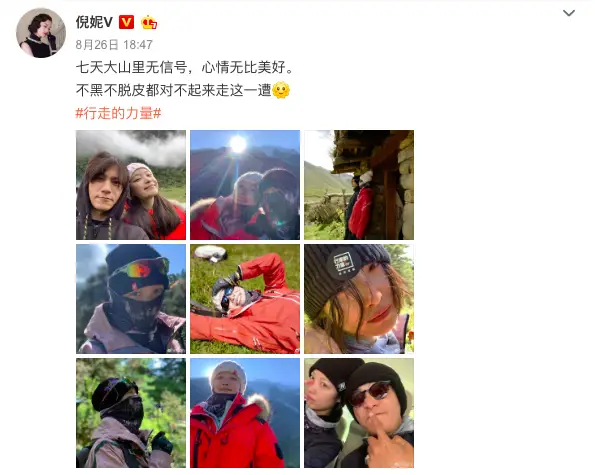 Back in August, Ni Ni even posted pictures of the both of them on Weibo and referred to each other as "Gege (older brother) and meimei (younger sister)".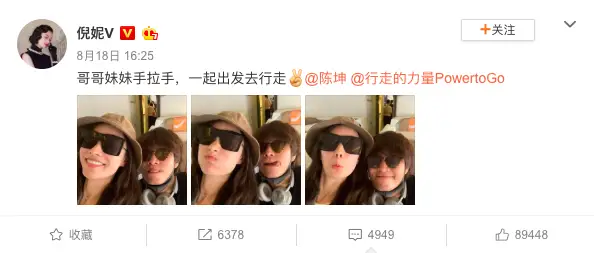 After they clarified the rumors, there were some netizens who were a bit disappointed they weren't true. They left comments saying, "I am still hoping Chen Kun and Ni Ni to be together. They are pretty compatible, to be honest.", "They indeed have the looks of a married couple.", "Really hope they are together. Looks are also very compatible.", "I am their CP fan.", "Why does my CP end up with a bad ending?", "Feels like they match well together. They have the looks of a married couple. Get together already.".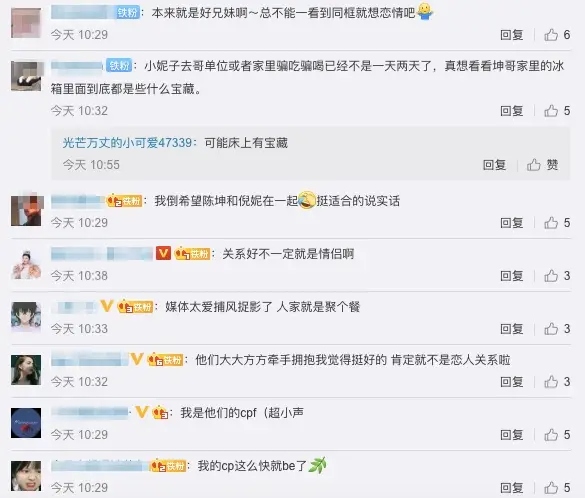 There were also some fans who didn't think they were anything beyond friends. They left comments saying, "They're just good friends.", "Begging the media not to make up stories based on pictures, okay?", "The media likes to make groundless accusations. They were just at a gathering.", "Having a good relationship doesn't mean they are lovers.", "They always had a good brotherly and sisterly relationship. You can't think they are dating just because they are seen together.", "Going to someone's place means you're with that person? The media really likes to make groundless accusations."