When you hear of celebrity encounters at the airport, it's mostly about fans crowding the airport and causing danger to public safety. Someone like Angelababy always has a bunch of fans or paparazzi following her everywhere. Fans uploaded a video of a recent encounter she had with a male fan that got everyone laughing.
Kris Wu Surprised When Angelababy Reveals How Old She was When She Started Making Money
Angelababy was at the Beijing airport on December 23rd waiting to board a flight. She was surrounded by a bunch of fans. In the video, a male fan asked her if she was waiting to board the flight. She politely smiles back and responds, "Yes".
Angelababy Shows Off Curves in "Placemat" Dress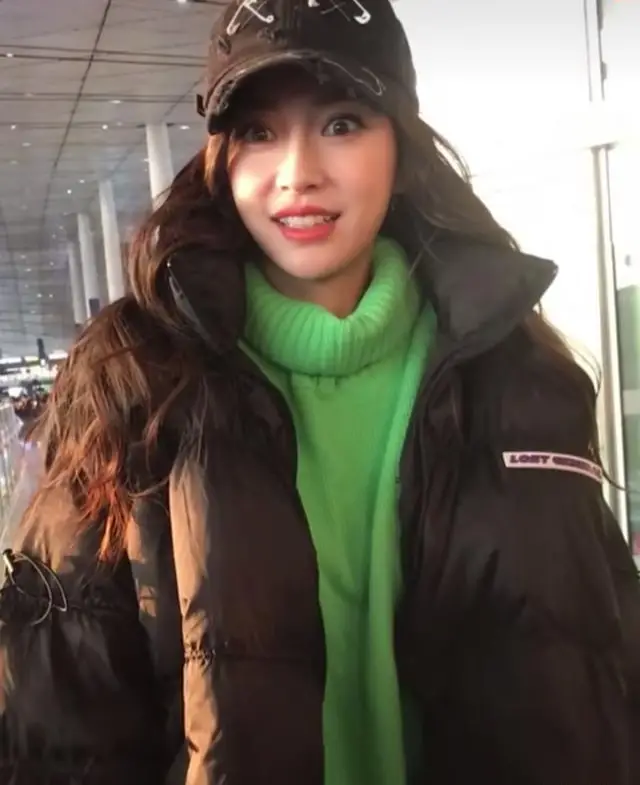 Angelababy Sparks Backlash for Photoshopping Picture of Herself at Event She Couldn't Attend
Then the male fan asks her, "Did you forget to bring something?" Angelababy looks surprised and goes, "Huh?" The male fan embarrassingly says, "Did you forget to bring me?". Angelababy looks at him and laughs. Another female fan is is then heard saying, "You're too corny.", eliciting laughter from everyone.
Angelababy Dispels Divorce Rumors with Birthday Greeting to Huang Xiaoming
Watch the video here: http://t.cn/AikOSUZi?m=4452738580157855&u=1964227617