Before debuting with her hit song, "愛你AINI" in 2012, Taiwan based singer, Kimberley Chen (陳芳語), was already noticed for her talent during her days as a JYP trainee. She changed labels a few times and emerged again when she joined "Produce 101 China" (创造101) in 2018. Despite being highly talented in singing and dancing, she was eliminated in 26th place.
Kimberley Chen Reveals Mistreatment while Competing on "Produce 101 China" and Getting into Altercation with Another Trainee
Re Yina Responds to Altercation with Kimberley Chen During "Produce 101 China"
In recent times, Kimberley Chen has had some issues with her management company, but this hasn't stopped her from working on music. She worked on the music composition for a song with Taiwanese musician, Albert Lin (林利豪).
Re Yina Claps Back After Kimberley Chen Releases Song with Lyrics Allegedly Dissing Her
Some of you might recognize Albert Lin as a trainee on Youku's 2019 male idol group survival show, "All For One (以团之名).
In the past few days, it was rumored Kimberly Chen and Albert Lin were dating when a picture of them vacationing in San Francisco with friends from October 2019 was discovered.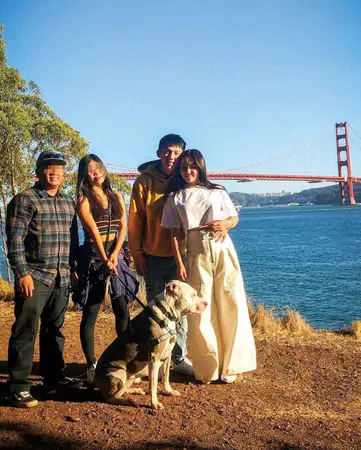 It seems they're not hiding their relationship either as Kimberley Chen had left a heart emoji on one of his posts from November. She also visited him on set for a show he was filming.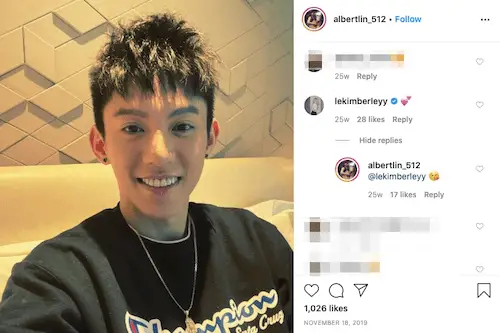 On May 18, Kimberly Chen seemingly admitted to the relationship when she posted an article about their dating rumors with a caption containing a bunch of hearts surrounding "abert". This is truly a survival show love match.
Credit: ETtoday (1, 2), Albert Lin IG, Kimberley Chen Weibo