The beef between "Produce 101 China" trainees, Kimberley Chen (陳芳語) and Re Yina (热依娜), just reached new heights after the two feuded over a month ago. It all dates back to last month when Kimberley Chen revealed some of the unpleasant experiences she went through during her time on "Produce 101 China" in 2018. One of the experiences included an altercation with a fellow trainee and roommate who almost hit her with a chair. While Kimberley Chen didn't name her directly, she let it slip that it was a girl from Xinjiang. Netizens were quick to identify the girl to be Re Yina.
Kimberley Chen Reveals Mistreatment while Competing on "Produce 101 China" and Getting into Altercation with Another Trainee
Re Yina Responds to Altercation with Kimberley Chen During "Produce 101 China"
After Kimberley Chen started trending, Re Yina responded to Kimberley Chen's comments with a clap back of her own, saying, "Tsk, tsk, tsk, tsk, tsk, belly is proportionate to your height. Sis, who knows you?". She later uploaded a video recalling the incident and says she was stopped by staff members before she could lift the chair up to attack Kimberley Chen. Re Yina apologized for her behavior, but didn't understand why this incident was being brought up again three years later.
Produce 101 China Trainee, Kimberley Chen, Seemingly Admits to Dating "All For One" Trainee, Albert Lin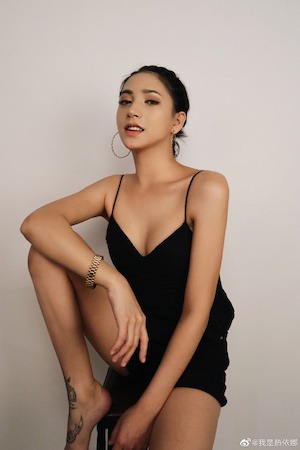 Kimberley Chen Responds to Re Yina Firing Back at Her with Diss Track
Things seemed to end there. However, Kimberley Chen released a new song, "KOW TOW", on March 11. There is one line in the song which netizens felt was a diss on Re Yina. The lyrics, "Hurry, pack it up, buy a train ticket, go back to Xinjiang." Kimberley Chen immediately trended in the top 10 on Weibo. Re Yina obviously saw the hot trend and said, "Hey, just wait a bit, come listen to my new song." An hour later, she reposted Kimberley Chen's last Weibo post from October 2020 and said, "diss back on da way b*tch !" It looks like Re Yina is getting ready to come out with her own diss track against Kimberley Chen.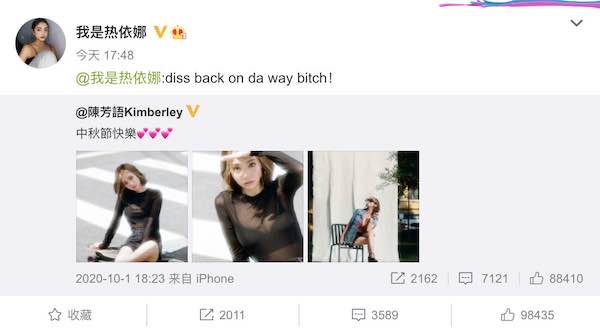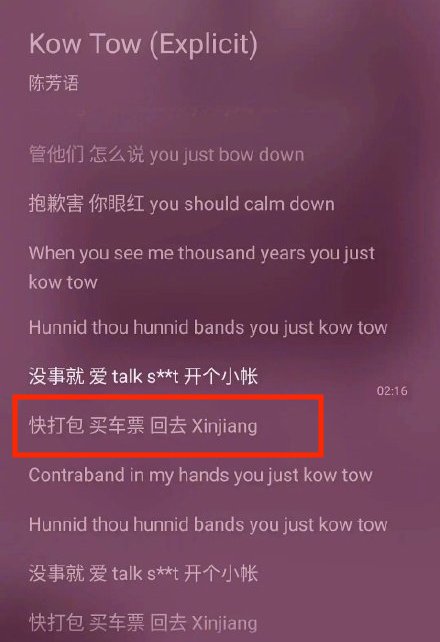 Due to Kimberley Chen's past remarks about China and netizens accusing her of being pro-Hong Kong and pro-Taiwan, Chinese netizens left comments in support of Re Yina, with a few people saying, "You should've swung that chair at the time.", and telling Kimberley Chen to "get the hell out of China". Kimberley Chen was born in Australia and has been based in Taiwan for many years now.
Listen to the song: