Kimberley Chen (陳芳語) was interviewed by a Taiwanese Youtuber during a live stream a week ago. One of the questions he asked was about her time on "Produce 101 China", where she was eventually eliminated in 26th place. Kimberley Chen talked about some of her grievances during her time on the show, like having their cell phones confiscated, getting into an altercation with a "Xinjiang roommate" over the use of the bathroom, given rabbit meat when she's a vegetarian, being told by the production team she was difficult, and so forth.
Kimberley Chen Reveals Mistreatment while Competing on "Produce 101 China" and Getting into Altercation with Another Trainee
After her revelations, many people dug up the "Xinjiang girl" she mentioned and the clues pointed to Re Yina (热依娜). On January 30, Re Yina seemingly clapped back at Kimberley Chen saying, "Tsk, tsk, tsk, tsk, tsk, belly is proportionate to your height. Sis, who knows you?"
Re Yina Claps Back After Kimberley Chen Releases Song with Lyrics Allegedly Dissing Her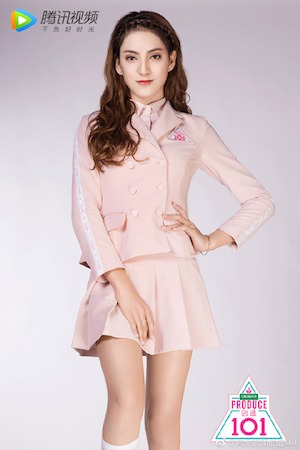 Produce 101 China Trainee, Kimberley Chen, Seemingly Admits to Dating "All For One" Trainee, Albert Lin
Kimberley Chen spoke to the media after her comments made headlines. She said she was just sharing her experiences on the show when she was asked about it. Everything seemed to come to an end until February 4 when Re Yina uploaded a video to share her thoughts about Kimberley Chen's comments.
Kimberley Chen Responds to Re Yina Firing Back at Her with Diss Track
First off, she said while they did confiscate everyone's cell phones, she said most trainees still had cell phones. Recounting the events of that day, Re Yina said Kimberley Chen had first finished showering and later left to hang out with other girls. Re Yina then went into the bathroom as it was her turn. Kimberley Chen later showed up saying another trainee is back and asked her if she could come out sooner. Re Yina said she asked them to give her 10-20 minutes. She then claims Kimberley Chen said to her, "Who do you think you are? Why do we need to give you so much time?"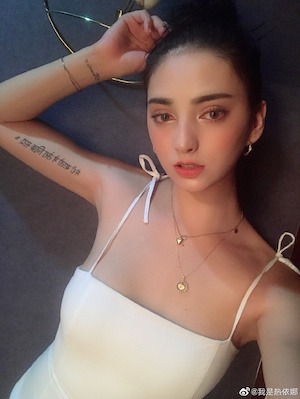 Re Yina came out of the bathroom and words were exchanged between her and Kimberley Chen. As things got heated up, Re Yina said she was about to lift a chair up, but she was stopped by the crew members and other trainees before she could do so. The two continued arguing until they were separated by the crew members. The situation seemed to have passed after a few days later. During the final competition, Re Yina says they even greeted each other and asked each other how they were doing. Re Yina says that was the end of the incident.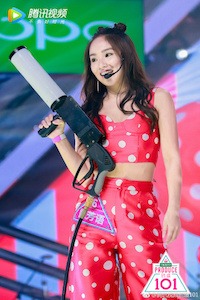 However, she felt it was odd that this issue was brought up again three years later and that it was evident Kimberley Chen was talking about her when she said "Xinjiang girl, 185 cm." Re Yina also apologized for acting impulsively by lifting the chair and for being a bad influence for smoking.