The 22 year old Ricco Ng (吳偉豪) plays "Chu Ling Ling" on TVB's long sitcom, "Come Home Love: Lo and Behold" (愛回家之開心速遞). He is often coupled with his co-star, "On Jai" (played by Kalok Chow (周嘉洛)), by fans of the series. However, their hearts might be broken now as Ricco Ng made headlines recently when the media revealed pictures of him and his 32 year old girlfriend, Charlotte.
"Come Home Love's" Ricco Ng Wants to Attend College After Seeing Brother Graduate from Aviation School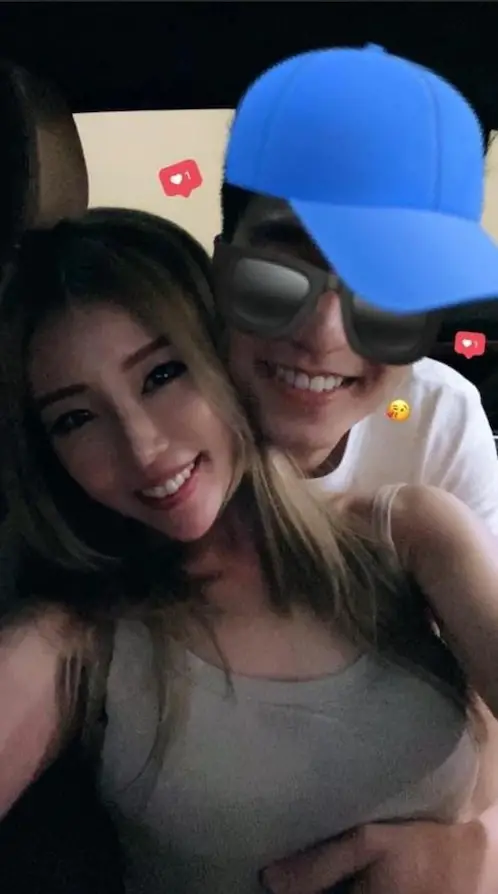 "Come Home Love – Lo and Behold's", Iris Lam, Recounts Growing Up in a Single Parent Family
Ricco Ng had recently posted about his staycation on IG, but they were all solo shots of himself. Charlotte also posted similar pictures with a man, but his face was covered. After comparing the pictures, it was very likely the man was Ricco Ng.
"Come Home Love's" Aaryn Cheung was Once an Uber Driver
Kalok Chow Rules Out Dating "Lo And Behold" Co-star Iris Lam
After the reports came out, Ricco Ng spoke with the media and confirmed he is dating Charlotte. He said, "That person is me, but we want to keep it low profile." As for dating someone older, Ricco Ng said, "There's no need to comment." It's reported Charlotte's IG account was set to private after Ricco Ng's interview with the media.
"Come Home Love: Lo and Behold's" Ricco Ng Denies Dating Miss Hong Kong 2018 Contestant, Honey Ho
Ricco Ng comes from a comfortable family. His father is a civil worker. Ricco Ng attended an international school growing up. However, he skipped college and decided to try out for TVB in 2015 with his father's encouragement. Shortly after joining TVB, he got casted in "Come Home Love." Ricco Ng has three brothers. His eldest brother is a captain in the Hong Kong fire department. His second eldest brother had previously graduated from aviation school to be a pilot in Australia. His younger brother is currently a model.
Clip of "Come Home Love's" Ricco Ng Showering Leaked on the Internet
Credit: Apple Daily HK, Ricco Ng IG