Zhou Xun (周迅) and Archie Kao (高圣远) announced their divorce on December 23 after 6 years of marriage. The announcement came after a picture of Archie Kao kissing another woman was circulating. Additionally, Archie Kao gave a handwritten love letter to that woman in the picture, who seems to be his current girlfriend. The pictures were reportedly posted around October.
Zhou Xun and Wang Yibo Close Out Angelica Cheung's Last VOGUEfilm Project, "Le Vrai Où"
Archie Kao Not on Guest List for Zhou Xun's Charity Event
After those pictures started circulating, Zhou Xun made the divorce announcement with this post, "Wish you well", followed immediately with the same post from Archie Kao. Divorce rumors have plagued the former couple's marriage for the last three years.
Zhou Xun Admits She Has a Lot of Insecurities about Love
No Birthday Wishes from Archie Kao for Zhou Xun
Back in July 2014, Zhou Xun and Archie Kao surprised everyone when they showed up in wedding gowns at her "ONE NIGHT" charity event and announced they got married only 2 months after going public with their relationship. Rumors of marital discord and divorce started circulating in 2017, which the couple repeatedly denied. However, the frequency of the couple posting their pictures on social media and attending functions together significantly decreased.
Archie Kao Addresses Rumors Divorce with Zhou Xun was Dragged Out Due to Disputes Over Division of Assets + Current Status with Girlfriend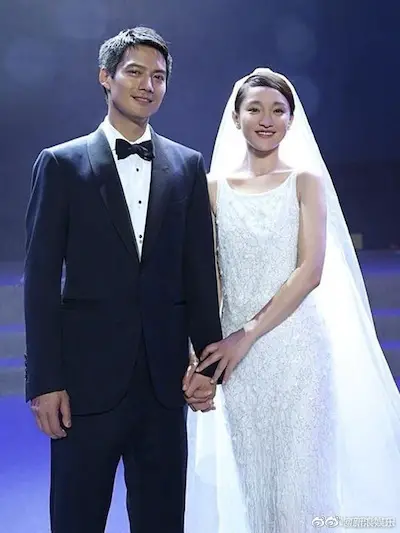 In 2018, Archie Kao was not present at Zhou Xun's annual charity event, breaking tradition from previous years. He also didn't leave any birthday wishes for Zhou Xun that year. It was during this time that Zhou Xun and Faye Wong's eldest daughter, Leah Dou, were often seen hanging out together. There were even rumors Zhou Xun and Leah Dou were dating because of how close they got.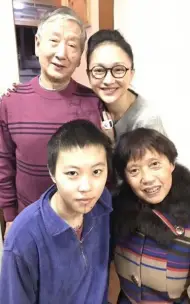 Fast forward to May 2020, netizens noticed Archie Kao deleted pictures of Zhou Xun from Instagram. On December 15, Archie Kao showed an IG story of him celebrating his 51st birthday with friends, but Zhou Xun was not present. On December 23, Archie Kao's new relationship and his divorce with Zhou Xun were revealed on the same day.