Dee Hsu (小S) recently shared photos of her youngest daughter, Alice Hsu, showing off her moves at a dancing competition. She included in the caption: "Is this a child? Look at her gaze, she's practically Beyoncé! Scared mommy to death." Alice Hsu earned a lot of praise from netizens for pulling off difficult moves like handstands at 8 years old.
Dee Hsu Doesn't Remember UNIQ Going on Her Show
Dee Hsu "Falls in Love" with Nine Percent's Leader, Cai Xukun
A netizen left a comment saying, "If there is an opportunity in the future, she can collaborate on a dance with Wang Yibo." Dee Hsu responded, "Wang Yibo is for the eldest.", referring to her eldest daughter, Elly Hsu. A netizen also asked Dee Hsu if she plans on letting Alice Hsu debut, which she said, "Not at the moment."
Ken Chu Unaware Barbie Hsu was Setting Him Up with Dee Hsu
Wang Yibo's Team Addresses Fans Spamming Douban to Counter Bad Ratings on Wang Yibo's Works
Dee Hsu and Wang Yibo (王一博) have quite the history as her old show, "Kangxi Coming" (康熙來了), was one of the first shows UNIQ went on when they first debuted. Back in February, UNIQ's leader, Zhou Yixuan (周艺轩), guested on an episode of Dee Hsu's new show with Kevin Tsai (蔡康永), "Hua Hua Man Wu" (花花万物). When Zhou Yixuan brought up that UNIQ had once went on "Kangxi Coming", Dee Hsu was surprised and had no recollection Wang Yibo had once been on her show.
Anonymous Person Deliberately Files False Police Report on Wang Yibo
"Legend of Fei" Team Denies Complaints about the Cast and Crew From Someone Claiming to be an Assistant Director on the Series
In a past interview, Dee Hsu had once mentioned she wanted to invite Xiao Zhan and Wang Yibo on "Hua Hua Man Wu" (花花万物) as her daughter was crazy about "The Untamed" (陈情令) at the time. When she told her daughter that she would ask the show to try and invite Xiao Zhan (肖战) and Wang Yibo as guests, her daughter said, "Really?! You can interview them? I am so envious of you!"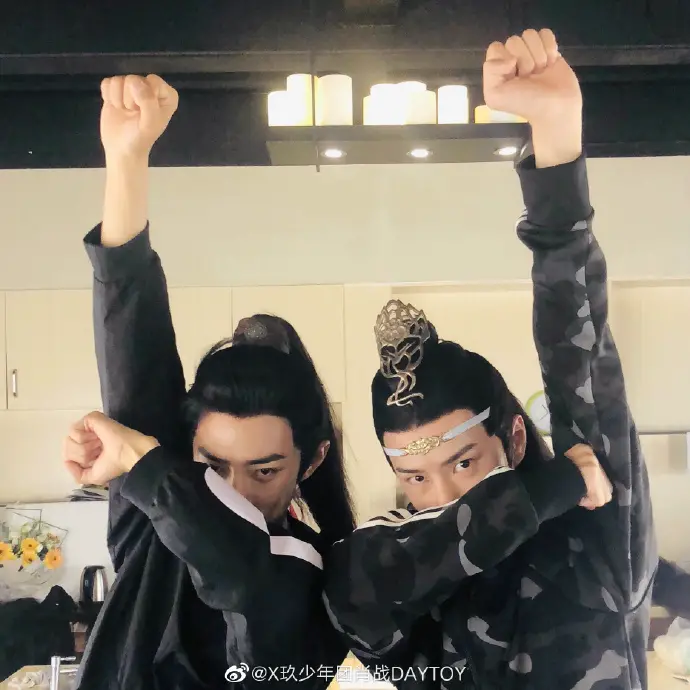 On the topic of questions she would ask Xiao Zhan and Wang Yibo, Dee Hsu said, "Would you want to be together with my daughter?", followed with a "Just joking." Kevin Tsai, who was next to her said, "I am worried about this. I am primarily worried about you." Dee Hsu followed up with another question, "Would you want to come by our house and sit for a bit? A-yi knows how to cook."