Jin Chen (金晨) can't seem to catch a break after making headlines again with yet another dating rumor. On December 30, Jin Chen and Li Yifeng (李易峰) were reportedly seen entering the same apartment complex late at night. Jin Chen was seen at the underground basement around 12:30 midnight and was later picked up by someone. Li Yifeng was seen coming out from the same building 20 minutes later.
Jin Chen Responds to Netizens Saying She is Hyping Up Dating Rumors with "Gossip Girl" Co-Star, Juck Zhang
Jin Chen and Jia Nailiang Deny Dating Rumors Once Again
Li Yifeng's studio was contacted by the media about the dating rumors and his staff member responded, "Good friends gathering together at a friend's home. No need to create a story from looking at the pictures." Jin Chen also responded to the dating rumors by posting, "When going to a friend's home in the future, I don't dare [dine] with the opposite sex. Can you just not use one person to complete your year end KPI [goals]?"
Jin Chen Calls Casper Her "Destined Person" After First Date on "Meeting Mr. Right 3"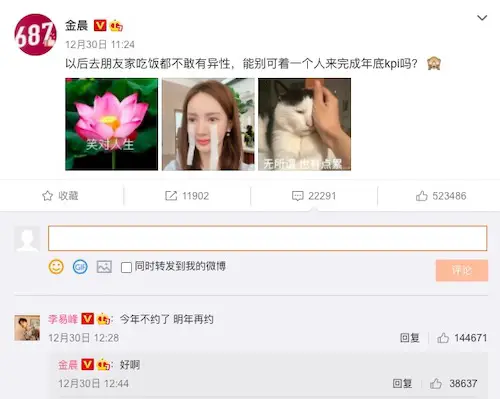 Jin Chen and Casper Successfully Paired Up on "Meeting Mr. Right 3" Finale, But…
Li Yifeng left a comment on Jin Chen's post, saying, "Not meeting up this year, let's meet up next year." Jin Chen responded, "Okay." Jin Chen and Li Yifeng starred together in the series, "Fearless Whispers (隐秘而伟大), which would explain why they would be dining together with friends.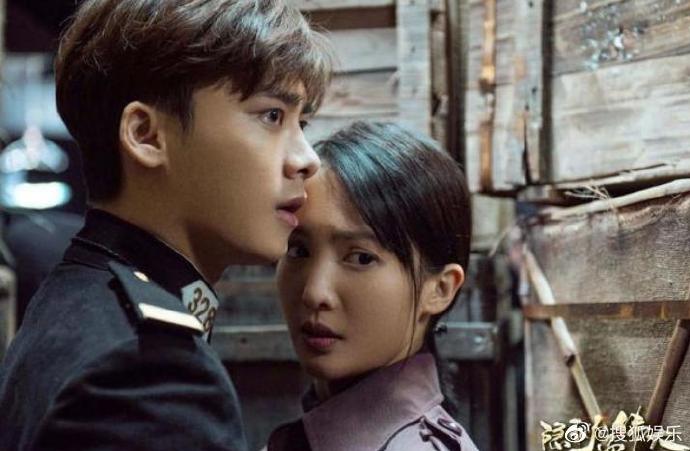 Prior to this, Jin Chen was rumored to be dating Jia Nailiang after they were spotted having a meal with friends. Jin Chen immediately denied the rumors and issued a legal statement threatening to sue. Back in April, Jin Chen was implicated to be dating her "Dear Missy" co-star, Juck Zhang, while he was dating his girlfriend. Jin Chen's team denied she was dating Juck Zhang when the media reached out to her.