Jin Chen (金晨) and Jia Nailiang (贾乃亮) were trending on December 22 when dating rumors started circulating again. On December 10, Jin Chen and her staff member were spotted going to a restaurant and after two and a half hours later, she was seen coming out of the restaurant and returned to her hotel. It's reported 5 minutes later, Jia Nailiang came out of the same restaurant with his staff members and returned to the same hotel Jin Chen was staying at.
Juck Zhang Denies Cheating Allegations with Jin Chen and Deng Yuli while Dating Girlfriend
Jin Chen Responds to Netizens Saying She is Hyping Up Dating Rumors with "Gossip Girl" Co-Star, Juck Zhang
Rumors started swirling Jin Chen and Jia Nailiang were dating, but there aren't any pictures of them together from the outing. This wouldn't be the first time they were rumored to be dating. The two collaborated before on the film, "S.W.A.T. (特警队)". In December 2018, they were seen dining together with other friends. Jin Chen and a friend were later spotted going to Jia Nailiang's new home for a gathering and didn't leave until the middle of the night.
Are Jeffrey Tung and Jin Chen Already Over Before Even Admitting to Dating each Other?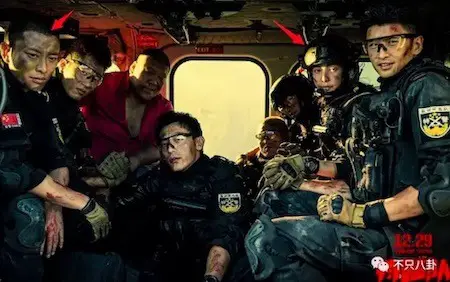 Jia Nailiang and Li Xiaolu Announce Divorce
However, their first dating rumors happened in April 2019 when netizens noticed they were using a similar phone case and petting a cat that looked the same. Jin Chen denied they were dating and clarified she had more than one cat and phone case. Jia Nailiang also clarified the cat was his company's and said he bought two phone cases at once. He showed a receipt of the two phone cases he bought were on April 22 while Jin Chen posted hers on April 15.
Jin Chen and Casper Successfully Paired Up on "Meeting Mr. Right 3" Finale, But…
Jin Chen Calls Casper Her "Destined Person" After First Date on "Meeting Mr. Right 3"
As for the latest dating rumors, Jin Chen's studio issued a statement saying that all artists were arranged by the event organizer to stay at the same hotel on December 10. She emphasized that she and Jia Nailiang are just friends. After the event ended that day, there were many artists who gathered together. Jin Chen reposted her studio's statement and said, "It's okay. Continue posting, sue all of you together." Jia Nailaing's studio also said, "Please stop spreading rumors!"
Jin Chen Afraid to Dine with Opposite Sex After Being Rumored to Be Dating Li Yifeng
Jin Chen's new series, "Dear Missy" (了不起的女孩), just aired on December 21 and many felt this was the doing of anti-fans to attack Jin Chen.