Chinese actress, Tan Lina (谈莉娜), was trending the past few days when she posted these pictures for an event on January 5. She included the caption, "The things that didn't come in 2020, will it come in 2021?" Some netizens thought this was in reference to not getting an apology from Xiao Zhan (肖战) over his past reference to Tan Lina as "a dark-skinned Indian girl to play S.", who is a quarter Indian. Xiao Zhan have since apologized for his past remarks and actions he made when he was younger and before he joined the industry in a May 2020 interview. Last December, Tan Lina was in tears when reporters brought up the incident again.
Xiao Zhan Continues to Suffer Backlash from the AO3 Controversy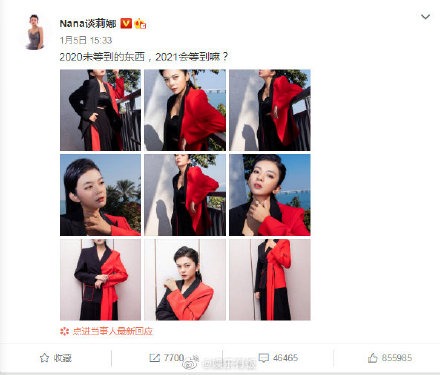 Xiao Zhan Addresses AO3 Incident and Talks about His Relationship with Fans
Tan Lina was also trending as the outfit she wore was very similar to a previous outfit Xiao Zhan had worn before. Some netizens did comparisons and speculated it was fake. So someone actually contacted the brand and received a response saying the outfit Tan Lina wore is a high quality counterfeit piece of clothing. They also said the style and fabrics used are different from their brand. The outfit was from a prior season and no longer available for sale.
Xiao Zhan's Studio Issues Apology and Takes Blame for Not Guiding His Fans Well

Xiao Zhan's Manager Denies Being Mastermind Behind AO3 Scandal
Due to the discussions, Tan Lina's company addressed the allegations she wore a counterfeit item. They claimed a stylist by the name of "Wang Liuliu" (王六六) had contacted them on December 5 through WeChat offering to provide their services. The stylist offered free wardrobe to Tan Lina in exchange for her just to post three pictures of her wearing the outfit. Tan Lina's company said the interaction was pleasant so they didn't have any suspicions.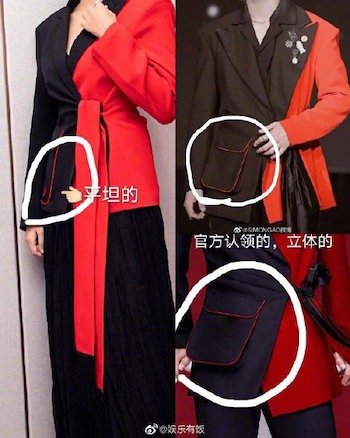 The stylist provided outfits to Tan Lina for her event on New Year's Day. They also hoped to continue to collaborate in 2021 and suggested she should wear red for the new year. After the event ended on January 1, the stylist kept rushing Tan Lina's team to update Weibo with the pictures. On January 5, Tan Lin uploaded 9 pictures, 6 more than the 3 that was agreed upon.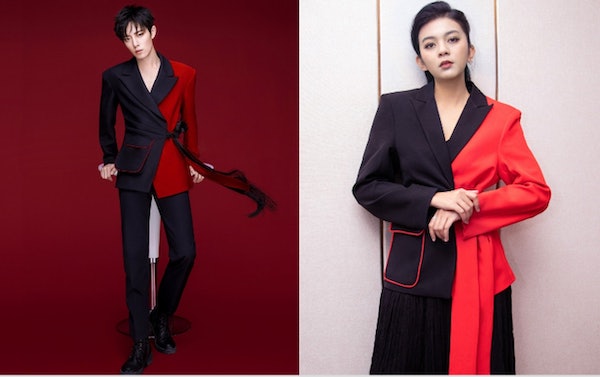 After she uploaded the pictures, Tan Lina's team claims yingxiaohaos (marketing accounts) started to create hashtags that she was wearing counterfeit clothing and knockoffs. The team contacted the stylist right away, but they didn't get a response. After repeated attempts to contact the stylist, they discovered on January 6, they've been blocked by the stylist.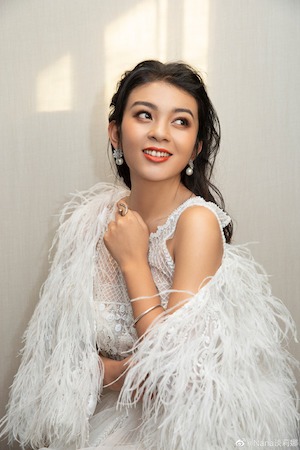 The company also said they were a victim in this incident, but refused to question the stylist's motives and even thanked her for her efforts. They also apologized for their negligence in failing to protect their artist and promised to be stricter in the future. Netizens criticized the company for using a stylist they didn't vet properly and for being so naive to believe something like this.