February 27, 2021 marks one year since the "AO3 227" incident that resulted in a collective ban from the creative community that almost destroyed a promising and flourishing artist's career and the beginning of a long and difficult journey to recover. Last year, Xiao Zhan spent most of his time pondering and reflecting during the months after the "227 incident" and the subsequent backlash and setbacks he suffered for what he and his studio would later take blame for their "lack of positive guidance of fans".
Xiao Zhan's Manager Denies Being Mastermind Behind AO3 Scandal
It would be more than half a year after "227" until Xiao Zhan started actively promoting again. Since then, he had to weather many frivolous claims and smear campaigns targeted at him. His first mainstream event was at the "Everybody Stand By 2" finale on December 05, 2020, where you could sense a bit of vulnerability from him. About two weeks later, he performed again with a "red ocean" of his fans supporting him. His fans rose to the occasion once more when he performed at the Dragon TV New Year's Eve Gala. It seemed like the old Xiao Zhan, who yearned for the stage, was back again.
Xiao Zhan and his studio have since apologized for the "227" incident and his past remarks before, which have been criticized by netizens that it came too late and wasn't sincere enough. While things have improved, Xiao Zhan and his team continue to recover from last year's AO3 scandal.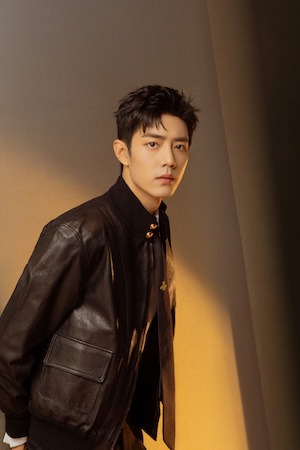 Exactly one year later, Xiao Zhan revisits the AO3 incident again and pens a heartfelt post sharing his thoughts about the events that transpired. He titled the post: "Some Words I Want To Say"
"Today, I have some words to say to everyone. I thought about a lot of ways. In the end, I still chose to use the most simple format to tell everyone about my feelings and understandings from the past year. These thoughts might not represent anything, and more so, might not even resolve anything, but I still hope to say these words today.
This time last year, the scandal happened very suddenly like a barrel of dynamite suddenly exploding. It made me completely dazed. My phone completely blew up, the WeChat notification tones never stopped. Everyone's opinions and problems were all uniformly thrown towards me. I wanted to say something at the time, but I didn't know what to say either. I had a lot of apprehension in my mind. I was afraid one word, one sentence would be over-interpreted and magnified, then cause more scandals. So at the time, I chose not to say anything.
Unexpectedly, the opposing emotions of the internet's public opinion amongst differing (fan) circles was like a rolling snowball that kept growing bigger, it kept getting more involved, and gradually lost control. Even if I wanted to address it later on to salvage it, everything was no longer how I expected it to develop.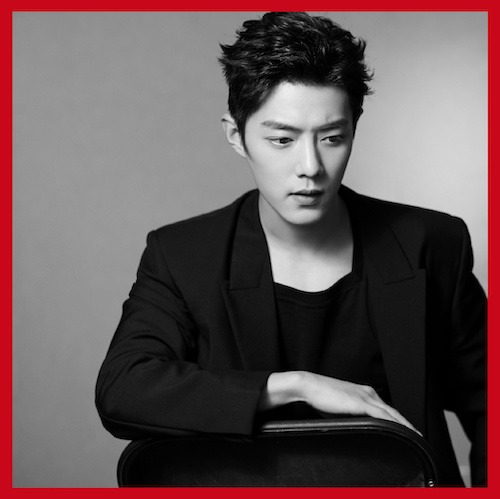 This type of rupturing and tumultuous lifestyle lasted until now. As for my condition in the past year, it's like experiencing countless slow and muddled tunnels. Unease, reflection, struggles…I have also questioned what I did wrong after all, why did everything seem like an uncontrollable ship after that day.
I spent a lot of time to digest it. Later on, I spent even more time to find out about it, to understand everyone's words and actions. Slowly, I started to understand everyone's criticisms about me. From the moment I didn't express my stance, I had already missed out on the window to rationally communicate with everyone. I was wrong from the start.
At that moment, I still wasn't able to clearly comprehend the whole situation. I didn't clearly understand the direction of everyone's emotions and I definitely didn't understand that as a public figure, what type of responsibility I should bear at that moment. Because of this, I missed out on the opportunity to communicate with everyone and also missed out on the responsibility to defuse this type of opposing sentiments. It's very clear to me now and I understand and recognize that during this year, everyone's questioning and criticisms about me regarding the "idol's silence" are correct. In this past year, I have constantly reflected, as a public figure, besides constantly improving my work ability, I need to be even more responsible, be socially responsible, and have the courage to express the correct values. Within the scope of my abilities, guide those who like and follow me. Despite my studio and I expressing some of our stances through Weibo and interviews this past year, but due to this incident that was caused by me and the the opposing views of different circles, the pain that was caused is still hard to cure.
No matter how late it is, my own problems need to be corrected. I hope to create my first stance here — Xiao Zhan, for last year's "silence", sincerely apologizes to the people who were hurt or affected by me. This is the first responsibility I must bear facing the public, facing the problem, admitting the mistakes.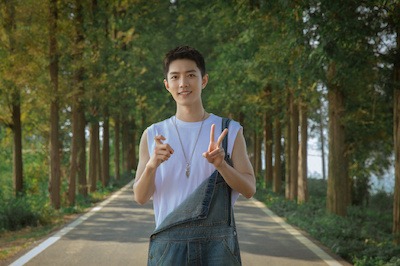 At the same time, I also hope to use this opportunity to say some words to my fans. This is the second responsibility I must bear. In the first interview last year, I once said, I didn't really agree with the wording of "managing" fans because everyone is an independent individual. Regardless if it's me or my studio, we have no authority to use a superior-subordinate relationship to interact with them. Afterwards, I kept pondering repeatedly, perhaps I have no way to use "manage" to define the relationship between fans, but I have the obligation to "properly guide, proactively advocate." So today, I want to say to my fans, every person has the right to like and hate. Whether it's liking or hating, it should be respected and allowed to exist in each other's expression spaces. Of course, this type of right should be ideal on both sides, not create harm to others, and conforms to the guidance of proper values. I hope my fans can understand that no matter which industry, which age, your own hobbies or actions shouldn't cross boundaries, go out of line, and especially can't do anything that violates professional standards. I also hope every person won't be represented by "so and so's fans", a title we created ourselves, won't use this to form completely opposing stands, and definitely don't use this stance to determine right from wrong. Every person has their own interests and preferences, fully respect every individual's choice and freedom of speech regardless if they like or hate me, it's the individual's right. Deep love, it should be the source of power for everyone. I hope this source doesn't consume or even hurt anyone. Perhaps I have no way of changing the entire environment, but at least starting with you guys and me, today can be a new starting point.
Lastly, I want to talk to everyone about myself. Since I stepped into this industry, to this day, I've been constantly defined by some labels. However, the original intentions I had when I entered into this circle came from the deep love I had for performing and music. It's also because of this, I've been constantly working hard to become an even more professional actor and singer. Facing the sudden "idol's silence" criticisms has made me realize, aside from my own ability to focus on working, I still need to shoulder the responsibility and obligation a public figure and an idol should have. I was born into an ordinary family in Chongqing, just the same as a lot of people, I have 20+ years of ordinary life. Today, I must use this opportunity to express my apologies for the inappropriate comments I once said and unintended harm inflicted to everyone when I was still a non-celebrity. I will work hard to learn how to be a better person and at the same time, become an even better "public figure", allow both of these Xiao Zhans to mutually accept and integrate to become an even better version of myself.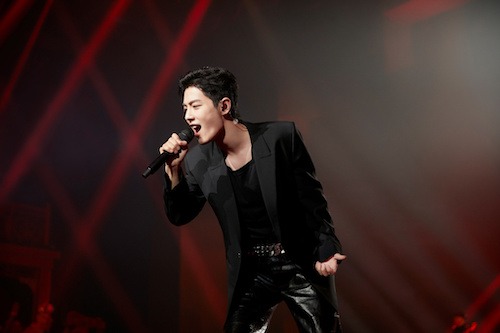 In the past year, no matter big or small, I need to take all the responsibilities for all the scandals that resulted because of me. I can demand myself, but I have no way of imposing the will on others. I only hope the people who truly love me can seriously listen to me say again, aside from each person's likes and dislikes, please include "being rational". Go spend an active and healthy lifestyle, put your focus and energy more on your real life, less going online, ruptures, arguments, and opposition behind fake IDs, and more hard work and improvement in real life. Only to become an even better version of yourself."