Former Chinese actor, Jiang Jinfu (蒋劲夫), was an upcoming star in the industry. He was once touted as Hu Ge's successor. However, his future was shattered in 2018 when he was accused of assaulting his Japanese girlfriend at the time and caused her to miscarry. Jiang Jinfu admitted to assaulting her and eventually surrendered himself to the Japanese police in November 2018. He spent a month in a Japanese detention center, but was released a month later after the Japanese authorities decided not to press any charges.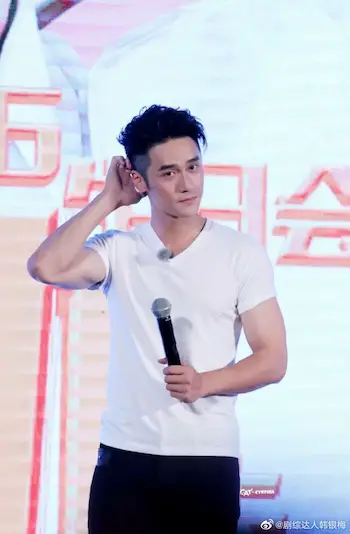 A year later, Jiang Jinfu was accused of assault again by his Uruguayan girlfriend at the time. Jiang Jinfu denied the allegations and even sued his girlfriend despite her providing proof of her injuries and other evidence of being abused and held captive by him. Jiang Jinfu also addressed the assault claims, saying, "If I did it, I'll admit it. If I didn't do it, I don't want to be wrongly accused either."
Despite him not being active in the industry anymore, Jiang Jinfu still streams to interact with fans. In a recent live stream, Jiang Jinfu revealed he was currently working as a food delivery worker from night to morning. During the live, there were comments asking Jiang Jinfu, "Do you still hit women?", which he ignored and awkwardly smiled when he reviewed them.