Jiang Jinfu made headlines last November when his ex-girlfriend, Julieta, accused him of allegedly abusing her. He denied all the allegations and issued a statement through his lawyer, asking Julieta to delete all her posts and to apologize to him or he would take legal action. Julieta didn't back down and remained firm on her stance. Two months later, Jiang Jinfu is suing Julieta for the domestic abuse allegations she made against him.
He Said, She Said Ensues between Jiang Jinfu and Ex-Girlfriend, Julieta, over Domestic Abuse Allegations
On January 3, Jiang Jinfu's lawyer revealed the legal notice stating the Changsha courts of Hunan province had already accepted their case brought against Julieta for the "untrue and defamatory" statements made against Jiang Jinfu. Julieta responded to the lawsuit with a series of IG posts and screenshots of Jiang Jinfu's mother texting her.
Jiang Jinfu Confesses Love for New Uruguayan Girlfriend on Chinese Valentine's Day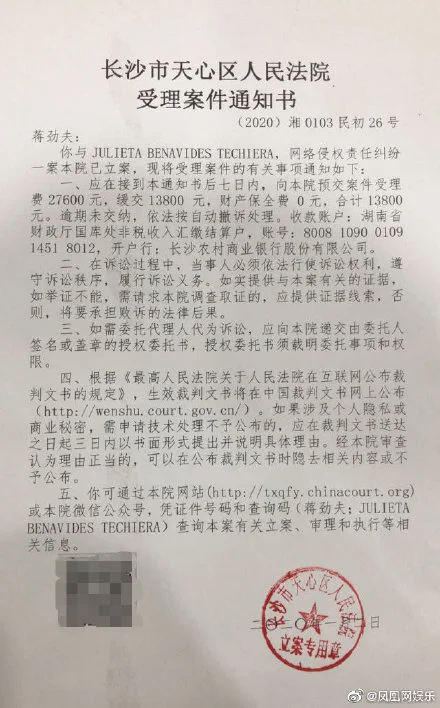 Jiang Jinfu Admits to Assaulting Ex-girlfriend, Haruka Nakaura
In the first story, Julia posted, "You still have the nerve to sue me.." and then she shows a series of text messages from Jiang Jinfu's mother asking her how she was doing and whether she had returned to Shanghai. In one of the text messages she said to Julieta, "My heart aches just like yours. Sorry, it's because Fu Zai (referring to Jiang Jinfu) cares about you so much, which is why he gets a little jealous when he sees your old pictures. That is not right of him. He is also suffering now."
Hu Ge Under Fire for His Comments on Jiang Jinfu's Assault Case
In another story, Julieta also expressed, "When we were in Changsha, once his mother saw the marks left from him hitting me, the first thing she said to me wasn't 'Are you okay?', but 'Please don't tell, please don't tell.' At the time, my emotions weren't sorted out yet, I told her I wouldn't tell anyone."
Julieta then details how she was able to leave Changsha as she and Jiang Jinfu were set to return to Shanghai, but he changed his mind last minute and canceled his ticket. She expressed, "He couldn't cancel my ticket so I took this opportunity and flew back to Shanghai on my own. I packed up anything that I could pack and immediately left China. At the time, I was worried he would find me and then hurt me."
In her last story, Julieta expressed, "I'm not afraid of you or any lawyers, because I am telling the truth.
Credit: Weibo (1, 2, 3), Julieta IG