Chinese actor, Jiang Jinfu (蔣勁夫), who had the label of being "Hu Ge's Successor" is involved in a domestic abuse scandal with his Japanese ex-girlfriend, Haruka Nakaura.  The actor admitted to assaulting Haruka Nakaura in his Weibo post after she posted pictures of her injuries on Instagram.  She has since deleted those posts from her account. 
He Said, She Said Ensues between Jiang Jinfu and Ex-Girlfriend, Julieta, over Domestic Abuse Allegations
Jiang Jinfu Confesses Love for New Uruguayan Girlfriend on Chinese Valentine's Day
Jiang Jinfu is known for his roles in "Scarlet Heart 2" and "Xuan-Yuan Sword: Scar Of Sky," but has yet to reach leading man status.  The 27 year old actor revealed in April that he was studying in Japan.  In July, he announced his love for his girlfriend, Haruka Nakaura.  The two were not shy about flaunting their love and affection in public.  However, it was rumored the two broke up in October. 
Jiang Jinfu Released by Japanese Authorities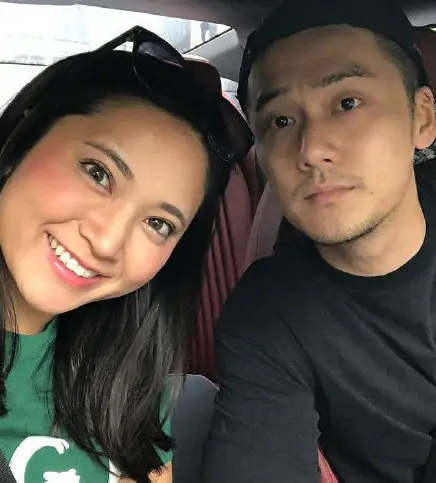 Jiang Jinfu's Living Quarters in Detention Center Revealed
Jiang Jinfu's last Weibo post was in September, which talked about eating with his girlfriend.  However, his last post on Instagram was lyrics to the Diddy song, "Coming Home."  The two also unfollowed each other on Instagram.  Since then, he has been inactive on social media.  Then come November 20, Haruka Nakaura posts pictures of her injuries on Instagram with the following message: "Lately, I have worried those who care about me.  I, Haruka Nakaura, is still healthy.  Jiang Jinfu's unknown whereabouts does involve me.  Following the lawyers and investigators requests, I can't reveal too much."
Hu Ge Under Fire for His Comments on Jiang Jinfu's Assault Case
Jiang Jinfu Surrenders to Japanese Authorities, Arrested for Assault Charges
As for Jiang Jinfu, he finally showed up on Weibo on November 20 and admitted to assaulting Haruka Nakaura with this message: 
"This month, I've been living in regret and remorse.  I am sorry to Haruka.  My impulsive actions have hurt you and your family.  No matter the reason, I shouldn't have raised my hand.  I feel ashamed for my actions.  I will not make any excuses.  I will take responsibility for my actions and accept the punishment.  I sincerely apologize to everyone.  I am sorry to my parents, sorry to my friends, sorry to the people who have always cared about me and supported me.  I have disappointed everyone, I am sorry."  
Haruka Nakaura Responds to Jiang Jinfu's Apology, Blames Him for Miscarriage
Once the news came out, netizens started circulating more rumors.  It is said Jiang Jinfu met Haruka Nakaura when he was studying in Japan.  Due to the language barrier, they always find someone to translate for them.  There were reports of Haruka Nakaura always hanging out in night clubs with different male friends, making Jiang Jinfu upset.  It was even rumored she faked a pregnancy to force Jiang Jinfu into revealing their relationship to the public.  Jiang Jinfu had asked to break up on several occasions, but she refused and wanted to stay together.  All these claims are just being circulated by netizens and haven't been proven.  
Credit: ETtoday.net, hk.on.cc, Hakura Nakaura IG (1, 2), Jiang Jinfu IG