Content Warning: The following content may contain references to date rape, drugging, rape, and/or sexual assault.
Since July 31, 2021, Kris Wu has been criminally detained by the Beijing Chaoyang Police district. On August 16, his arrest was approved by the Beijing People's Procuratorate. After almost a year, the first court hearing was held for Kris Wu's rape case on June 10. According to Chinese state media reports, Kris Wu has also been charged with an additional crime for "group licentiousness", which means having sex with multiple partners at once. The trial will not be made public to protect the privacy of the victim(s). The court also said they will be selecting a date for sentencing.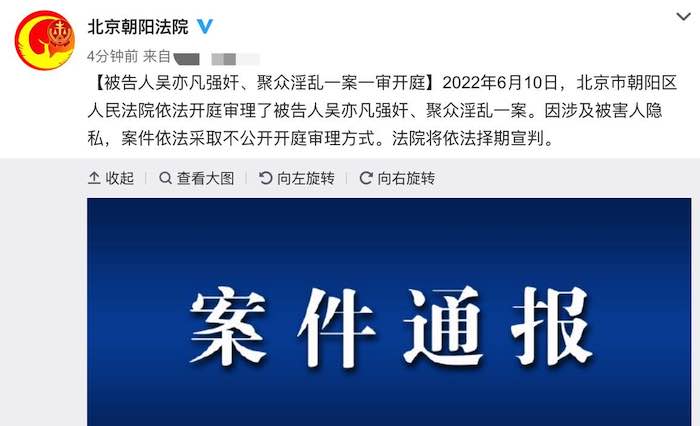 The scandal started in July 2021 when an 18 year old student, Du Meizhu, named Kris Wu as the perpetrator in a series of allegations surrounding rape, luring girls to have sex under the guise of using them for work, and having sex with underaged girls.
Du Meizhu alleged that around 10:00 pm on December 5, 2020, Kris Wu's manager at the time had invited her to Kris Wu's home under the guise of selecting girls to be the female lead in his new music video. She recounted there were 10+ people and played games and drank. Du Meizhu alleged they had confiscated her cell phone and was constantly force fed alcohol by Kris Wu and his manager until she was unconscious. She woke up the next morning in Kris Wu's bed realizing they had engaged in sexual relations without her consent.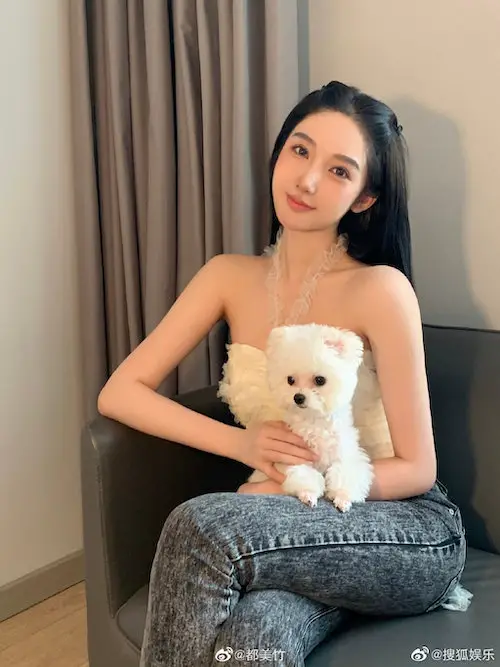 In addition, Du Meizhu claimed Kris Wu had "harem selection parties and lured and rape girls". Kris Wu's team initially denied the allegations she brought forth. After Du Meizhu's threat of "destroying" Kris Wu if he didn't leave the industry and apologize to his victims, Kris Wu personally addressed her allegations and claimed he only met Du Meizhu once and denied her claims of luring, date rape, and more.
Du Meizhu revealed someone from Kris Wu's team had tried to buy her silence and suspected they were trying to implicate her in an extortion scam. Both parties pointed fingers at each other when it came to the money transfers. The police investigation found that both parties were swindled of their funds by a third party unrelated to this matter and sought to continue investigating on the claims brought forth by Du Meizhu, which resulted to Kris Wu's formal arrest in August 2021.