Taiwanese artist, Phoebe Huang (黄嘉千), and her Canadian artist husband, Christopher Downs, known as Xia Keli (夏克立), to Chinese speaking audiences, has been in a very bitter battle since the news about their divorce was announced in July. The couple had been married for 16 years and share a 12 year old daughter, Poppy (夏天), who got popular after starring in season 3 of the Chinese variety show, "Where Are We Going, Dad?".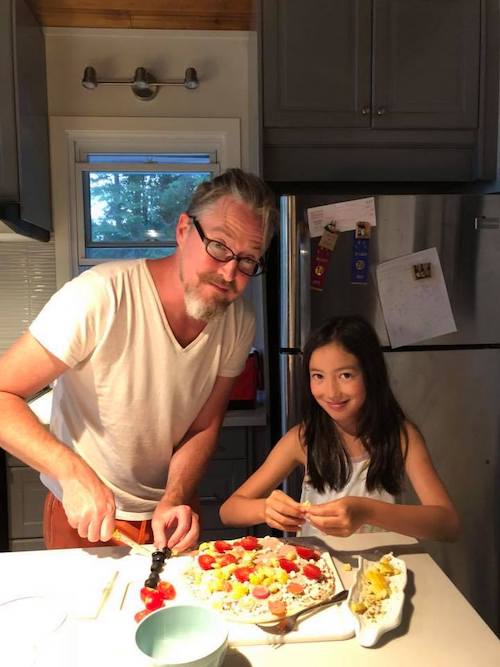 Christopher Downs has also been sharing posts about fathers being alienated from their kids and men being falsely accused during divorces. He previously wrote a letter to Poppy that was shared by his lawyer in the first court hearing of the divorce case that he hasn't been able to see her for 10 months.
Since the divorce was announced, Christopher Downs was accused of cheating on and was abusive to Phoebe Huang. A few days ago, Christopher Downs said his Instagram and Facebook accounts were getting hit with multiple copyright claims for his posts about men being alienated from their children.
On October 1 Canadian time, Christopher Downs responded to an old July post that had the hashtag, "Taiwanese media revealed Phoebe Huang was abused by Christopher Downs" and the caption said, "Starting to be off-putting, suddenly understand why they have to divorce. You were living such a good life. Why were you thinking astray?"
Christopher Downs' response was, "It's currently October 1 in Canada. I want to say happy birthday to all the Chinese friends! Aside from this cake, I still want to gift you one of my most favorite videos. I wasn't acting to be a good father. I am a good father. I don't need to act. You can believe Old Xia or you can believe in lies. Someone is preventing me from contacting my child. It has been 10 months already."
He also responded to netizens on Weibo about being a good husband.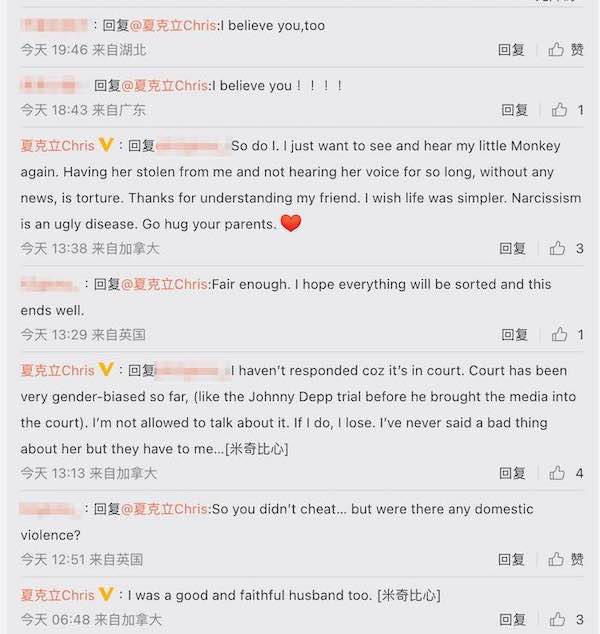 Credit: Weibo (1), Chris Downs FB