Dilraba was trending late night on February 9th after paparazzi started rumors she is pregnant once again. Just recently, Dilraba was involved in pregnancy rumors, which was eventually shut down by Dilraba's studio. In addition, they said Dilraba hasn't filmed in 7 months and not going to Paris fashion week, not attending red carpet events or NYE countdown, which spurred on the pregnancy rumors.
On February 9, an infamous gossip blogger, Zhang Xiaohan, posted that a top female celebrity wouldn't film and has her fans panicking. Another paparazzo called, "Super Photography Yang Yang", shared a picture of Dilraba at the airport flying from Beijing to Shanghai back in December 17. He wrote, "Roughly doing the math, should still be year of the rabbit, around October." On the same day, he reposted Johnny Huang Jingyu's birthday post from November 30 and tagged him, saying, "Congratulations on the successful upgrade".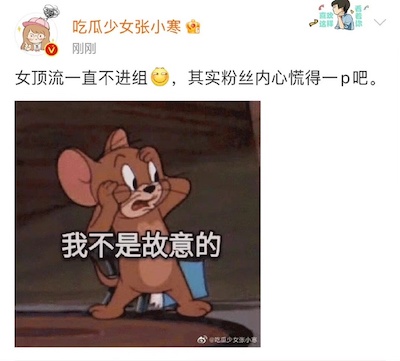 Both these events led to Dilraba and Johnny Huang Jingyu, go viral with over 12 million mentions from the 9th to the 10th.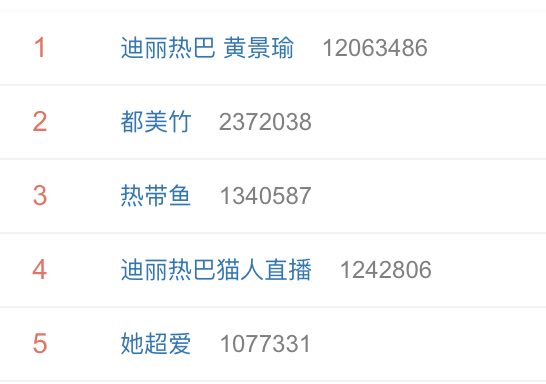 Dilraba and Johnny Huang Jingyu collaborated in the 2020 drama, "Love Designer (幸福触手可及)", that was filmed in 2019. This collaboration sparked dating rumors between the two on more than one occasion.
Back in December 29, Dilraba had posted pictures of her abs shutting down the pregnancy rumors. However, some curious netizens still asked another paparazzo, known as "Sledgehammer Liu", who replied back, "She is working everyday, busy to death, how can she be pregnant?". As for Dilraba's Lunar New Year Eve's pictures, some netizen claimed they were taking back in September 2022. One netizen explained Dilraba is not pregnant; she hasn't filmed in 7 months as she wants to terminate her long contract with Jaywalk and is "on strike".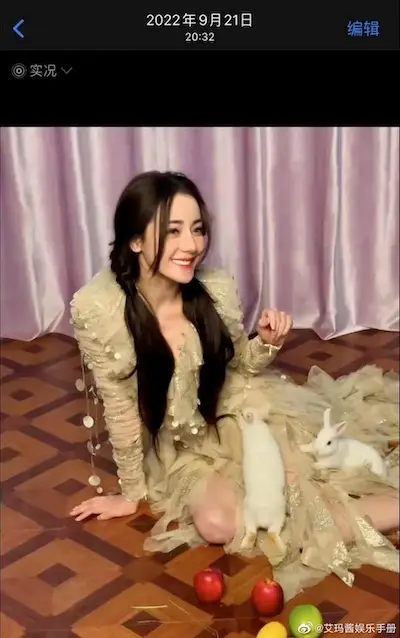 Another topic of interest was over Dilraba's January 7 livestream, which some netizens have questioned it was a pre-recorded livestream. However, fans showed a screenshot seemingly of someone that was a staff member at the livestream saying Dilraba looked very slim that day especially since she was wearing very fitted body warmer clothing.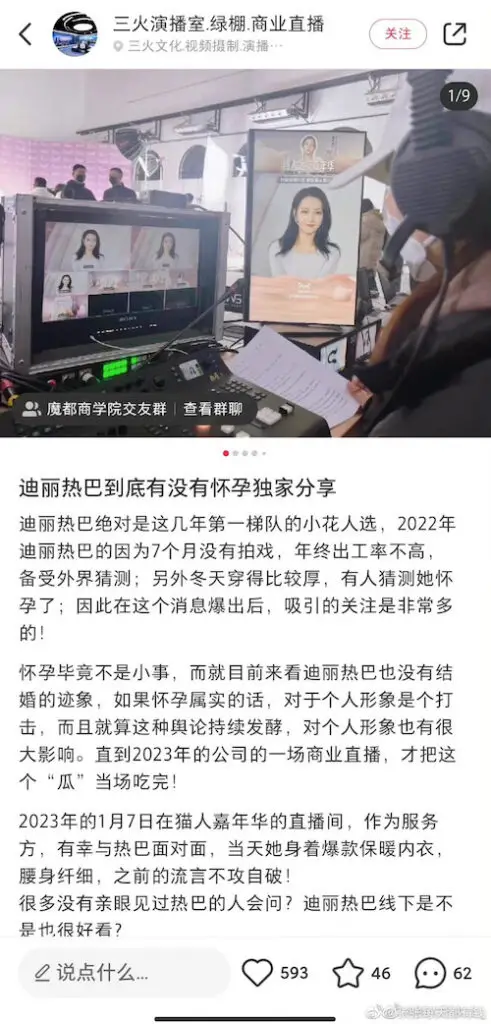 Dilraba's studio finally addressed the rumors in the afternoon of February 10th. They showed nine screenshots revealing they have already taken legal action against 31 accounts and 23 companies who have infringed on her rights. One of the persons on the list includes the paparazzo, "Super Photography Yang Yang", who stirred up the pregnancy rumors this time.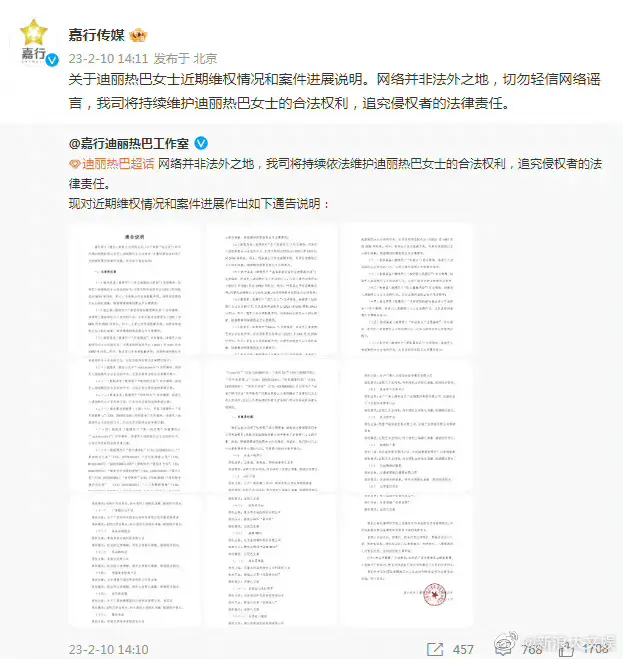 Late night on February 10, Johnny Huang Jingyu's studio also reposted their statement from January 6 about taking legal action against defamatory statements made about him.