Chilam Cheung and Sunny Wang's new ViuTV series, "Shadow of Justice" (蝕日風暴), is currently airing with high viewership and praise from viewers.  On a recent episode, Chilam and Sunny's characters are shown in prison going at it against each other.  At this point, their relationship seems to be at an impasse as both have ulterior motives.  On one hand the two are trying to gain the trust of the prison leaders, on the other, they are trying to find out the truth.
Sunny Wang and Wife, Dominique Choy, Announce Pregnancy
You're the prettiest prisoner ever!
This is Chilam's first time portraying a prisoner and wearing the uniform.  Chilam, who is used to looking cool and handsome wearing more appealing uniforms, praised himself for looking handsome wearing the prisoner outfit.  Even Sunny complimented him as the prettiest prisoner ever!  Chilam jokes, "It's really free. I don't have to wear a proper uniform.  This look is kind of rotten, but it doesn't matter.  We're all men, full of testosterone."  This is also Sunny's first time wearing a prisoner uniform and he also felt it was very cool.
Fiona Sit Complained About Chilam Cheung Bullying Her on Set of "Shadow of Justice"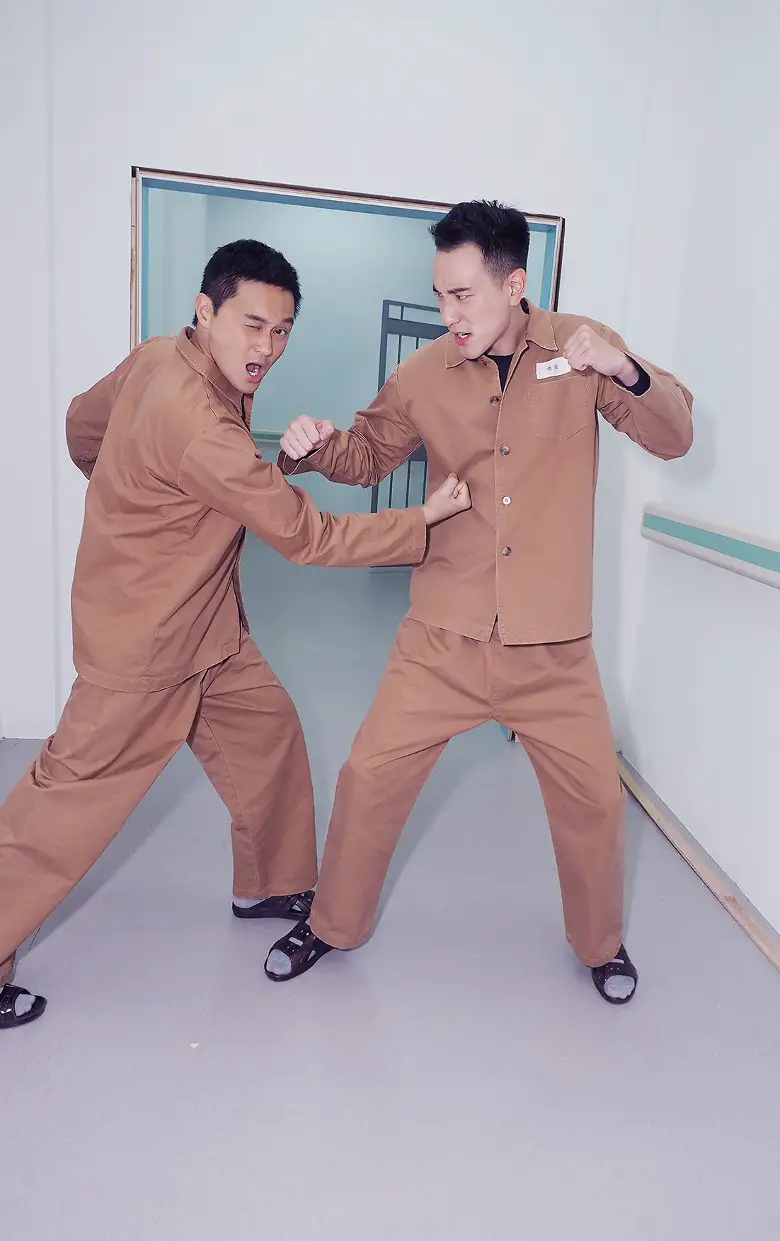 Chilam Cheung Can't Compete with Sunny Wang When it Comes to Girls
Although the series is full of action packed scenes, Chilam and Sunny came prepared wearing protective gear.  Chilam says, "I'm very afraid of fighting scenes.  We have to be very diligent in protecting ourselves or else if we get hurt, it'll affect everyone.  Even though the two are fighting like crazy against each other, the two are actually very close off camera.  Their mutual interests include good food, nice cars, and shockingly, water skiing. 
Chilam Cheung and Sunny Wang's New Series Reaches Over 100 Million Views
When Sunny and his wife, Dominique Choy (蔡詩芸), came to Hong Kong for filming, Chilam played host and took them on a tour around Hong Kong, eating good food and even going water skiing.  Chilam explains, "My son (Morton) fell in love with water skiing in recent years.  As it turns out, Sunny and Dominique are actually masters at water skiing, so we were able to play together."  Sunny says he was very happy when he found out he was going to have scenes with Chilam in Hong Kong.  He adds, "We don't even need to look at the script or rehearse our lines.  We're good brothers anyways, we have a lot of chemistry.  Chilam jokes and proclaims himself to be the younger brother! 
Credit: hk.on.cc