This week's "Rap of China" was not the finale, but an exhibition show for the last four contestants to rally votes for the finale.  The finale episode was filmed on September 27th and airs on October 6th.  However, fans who attended the show already spoiled who the winner is.
Fans Upset at G.E.M. for Allegedly Having Fan Club Fees Deposited to Her Boyfriend's Account
G.E.M. and Jackson Wang Serenade Fans with Performance of Jay Chou's "Silence"
G.E.M. Seeking to Terminate Contract with Management Company
Aside from the contestants, the coaches also performed. G.E.M. (鄧紫棋) performed a new song called, "Tik Tok" (倒數) to help ICE and Air (愛熱) rally votes.  Fans were so impressed with her performance that they were asking if she lip synched because her voice sounded so much like a CD version.
Watch G.E.M.'s performance of "Tik Tok":
G.E.M. Redeems Herself in Second Appearance on "Cooking Beauties"
Aside from a new song, G.E.M. also shared a picture of the dress she wore on the latest episode on her social media accounts today, asking everyone to find the highlight of the dress.  She is covered up completely except when it comes up to her inner right thigh.  A section of the dress is made of see through black lace and you can see that she is wearing either a thong or a G-string.  The dress must've worked because fans were saying her team was a sure win to saying its unfair.
William Chan Tells G.E.M. Not to Trust Men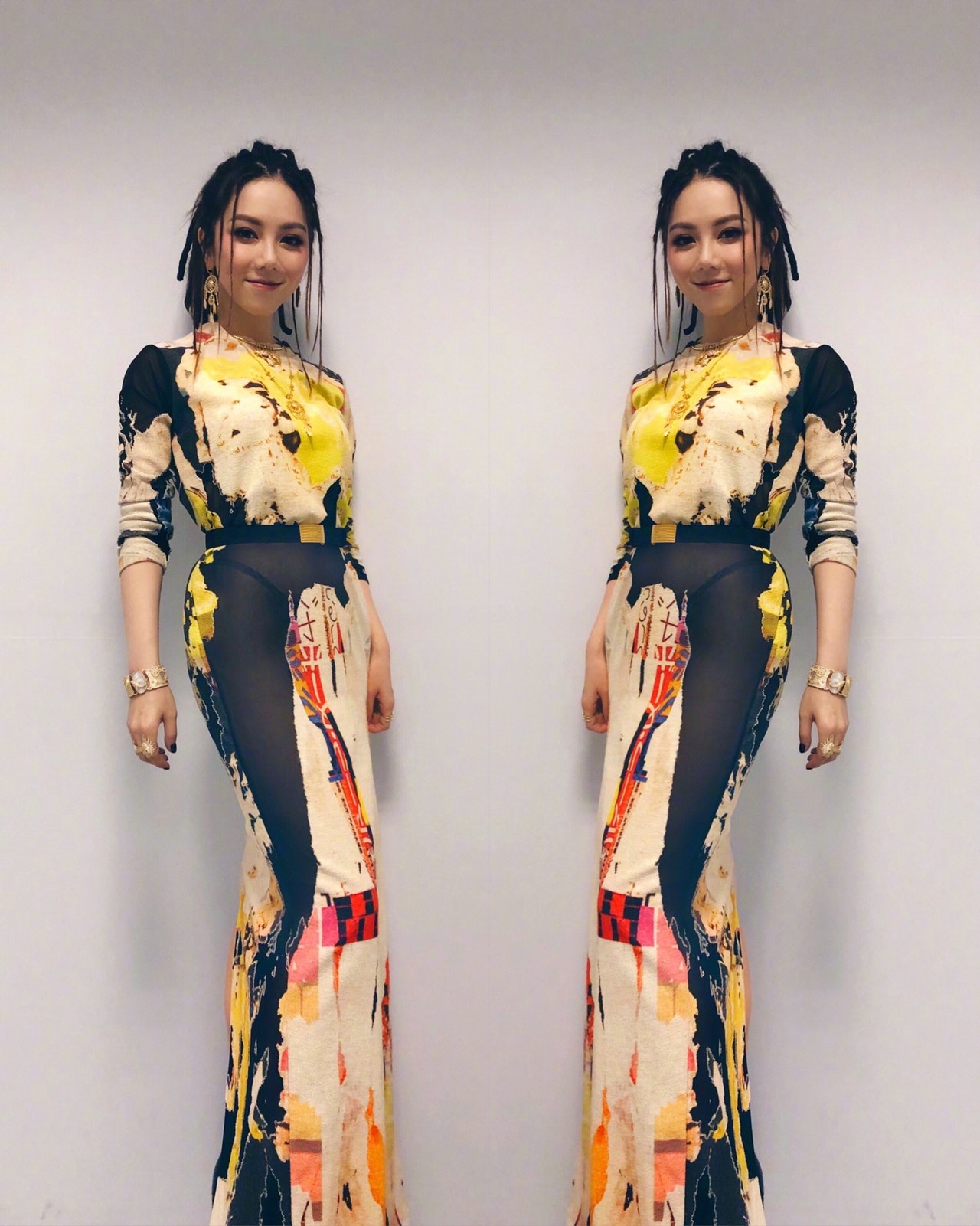 In fact, this wouldn't be the first time G.E.M. pulled such a bold style move.  Ever since she has been dating her stylist boyfriend, Mark Ngai, the once labeled "Fashion Terrorist", G.E.M., has been more daring with her style.  This year on "Singer 2018", she wore a black dress with a waist high split held up by five silver bands on both sides.  On her 27th birthday last month, she showed a picture of herself in a red bathing suit showing quite the skin.  Many fans were unable to immediately accept the new sexy and mature G.E.M, who started her career very young with a sweet wholesome image.  It looks like the fans will have to grow up because she's not slowing down from the looks of her IG. 
Credit: hk01.com, ETtoday.net, G.E.M's IG, G.E.M's FB